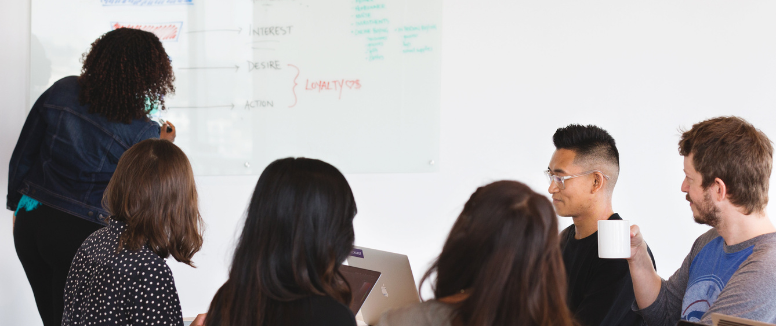 Learning & Development: How Does It Benefit Your Business?

Learning and development (L&D) teams are individuals who design and implement learning programs in an organization. They are responsible for creating training materials, workshops and activities that help employees acquire the knowledge and skills needed to do their job effectively. The L&D team also works with management to develop effective strategies that promote employee engagement and retention. These learning and development teams are key to ensuring that employees are up to date on the latest trends and best practices within the industry.
Offering learning and development opportunities to your employees provides them with new and improved ways of performing in their current role, or can help them transition to a new role, which in turn increases their productivity. In addition, learning and development programs will provide employees with greater job security and company loyalty, as it solidifies a strong company culture that promotes growth within the organization.
The following are some further benefits learning and development can bring to your business:
1. Improved Employee Performance: A learning and development team is able to create training materials that are tailored to the needs of the organization and its employees. This ensures that employees are equipped with the necessary skills and knowledge to do their job better.
2. Reduced Training Costs: Creating and managing a learning and development team can help organizations save money on training costs. As the team designs and implements its own training materials, organizations can avoid the costs associated with purchasing third-party training materials.
3. Increased Employee Engagement: Learning and development programs encourage employees to take an active role in their own professional development. This helps to create an environment that promotes engagement and motivation, resulting in greater job satisfaction and higher productivity.
4. Improved Recruitment: A learning and development team helps to attract and retain top talent. By providing employees with ongoing learning opportunities, the organization can demonstrate its commitment to employee development and create a positive work environment.
5. Enhanced Organizational Efficiency: With a dedicated team in place, organizations can streamline their learning and development processes. This can help to improve the efficiency of the organization as a whole.
6. Improved Employee Retention: By investing in a learning and development team, organizations can help to retain their employees. Employees who feel supported in their development are more likely to remain with the organization, resulting in a lower turnover rate.
Now that we have taken a look at some of the benefits of learning and development for your employees and your organization as a whole, the following is a list of the tools that are needed in order for your L&D team to be successful.
1. Learning Management System: A Learning Management System (LMS) such as SkyPrep is an online training platform for the administration, documentation, tracking, reporting, and delivery of educational online courses, employee training programs, or learning and development programs. Within your LMS you will be able to manage these programs and courses and deliver them in formats such as webinars, virtual classrooms, quizzes or whatever form of knowledge delivery is best suited for your learners.
2. Assessment Tools: Assessment tools are used to measure and evaluate the performance of learners in order to improve their learning outcomes.
3. Communication and Collaboration Tools: Integrations that offer virtual meetings such as Zoom, GoToMeeting, Cisco Webex, Microsoft Teams, ClickMeeting, and BigBlueButton are used to facilitate communication and collaboration between learners, instructors, and administrators.
4. Reporting and Analytics: Reporting and analytics are used to measure and analyze the effectiveness of training programs and the impact of learning on participants.
5. Content Authoring Tools: Content authoring tools are used to create and manage digital learning materials, including eLearning courses, webinars, and other forms of digital content.
A learning and development (L&D) team can help a business in many ways. It can provide employees with the knowledge and skills they need to do their jobs more effectively. This can help to increase productivity and efficiency, which can lead to increased profits. Additionally, the team can help to ensure that the business remains competitive and relevant in the market by keeping employees up to date on the latest trends and best practices within their industry. Finally, your L&D team can help to foster a culture of learning and development, which can help to create a positive working environment and promote employee engagement and retention.
---