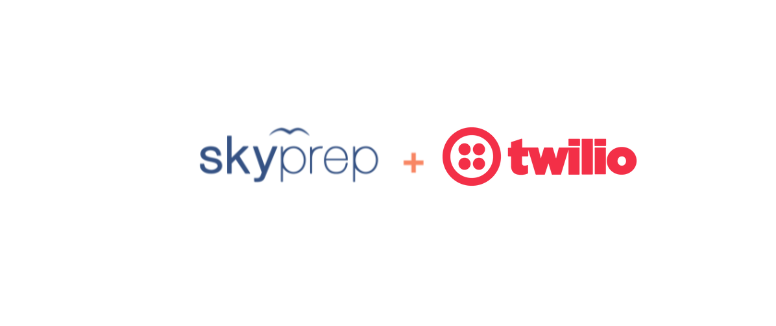 SkyPrep + Twilio: Bring Your LMS and API Together
We are pleased to announce the integration of SkyPrep + Twilio. Twilio is a cloud-based communications platform that enables users to make and receive phone calls, send and receive text messages, and perform other communication functions using its web service APIs ( Application Programming Interfaces). The Twilio integration will now allow users to enable SMS notifications rather than having important notifications be delivered via email.
SkyPrep + Twilio: How It Works
The integration will be made available in the Integrations page. You will simply need to set up the phone number the notifications will be sent from and connect it to your Twilio account (using the Twilio API token).
Twilio offers a range of benefits for organizations of all sizes. These include:
1. Streamline Communication: Twilio allows you to quickly and easily reach any employee or group of employees through phone calls, text messages, and other communication methods. For example: Twilio can help ensure your employees are aware there is compliance training that requires their immediate attention. In this scenario, having an SMS notification delivered to them would work more effectively than an email.
2. Automate Workflows: Twilio can be used to automate tasks such as reminders, notifications, and other types of communication-based workflows.
3. Flexible Platform: Twilio is a flexible platform that supports a wide range of communication methods and technologies, allowing for easy integration into existing systems.
4. Reduce Costs: Twilio offers plans that are cost-efficient and can help organizations reduce communication costs.
5. Improve Security: Twilio provides security features such as two-factor authentication and encryption to protect data and communications.
6. Improve Customer Service: Twilio enables organizations to quickly respond to customer inquiries and offers better customer service overall.
The SkyPrep + Twilio integration allows for automated text and voice messages to be sent to customers, clients, and employees. You can make and receive phone calls, send and receive text messages, and perform other communication functions. Twilio can be used for notifications, reminders, alerts, and more. Additionally, it can be used to provide interactive customer service, such as virtual customer support agents, automated interactive voice responses (IVRs), and automated appointment reminders.
If you would like to learn more about the SkyPrep + Twilio integration, please contact us and we will be more than happy to answer your questions.
Contact Us To Learn More About The SkyPrep + Twilio Integration
---