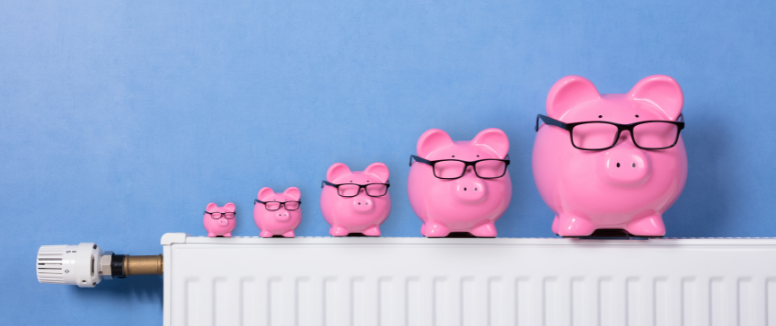 6 Budgeting Mistakes to Avoid When Investing in an LMS
When implementing a new LMS, there are many factors to consider. Businesses need to take into account the needs of their employees, stakeholders, and in-house team when deciding to incorporate an eLearning solution. An LMS that is versatile, with an extensive range of features is ideally needed to effectively address the expectations and requirements of your entire organization. With this in mind, companies should have an itemized budget prepared to get the best LMS ROI. Let's take a look at some common budgeting mistakes organizations should avoid in order to get the most value for their money.
1. Failing To Create A "Must-Have" Features List
You must consider what your organization's needs are when creating a must-have features list. For example, whether you are a small or larger company you will need to adhere to particular government standards and regulations. In this case you will need to deploy employee compliance training programs. You may also need an LMS that is multilingual and offers advanced reporting. Chat with your potential LMS provider to determine what features are offered and discuss what your business expects from your LMS within your day-to-day workflow.
2. Not Accounting For The Learning Curve
When investing in a new learning management system, a major budgeting mistake to avoid is not taking into account the amount of time it will potentially take to master navigating the eLearning tool. This is in regard to the learning curve for your management team and other employees. The learning platform you select will most likely be customizable, intuitive and feature-rich, but will your team know how to navigate it to their full advantage? Does your staff have IT experience or any other skills that will be necessary? Will you need to spend a couple days or weeks making sure they are adapting smoothly to the new platform? Keep this in mind when implementing a new LMS so your budget is not affected and to avoid any launch dates being pushed back.
3. Undervaluing The Importance of LMS Vendor Support
In order to avoid budgeting mistakes, never underestimate the value and importance of an LMS that offers advanced support. When on your search for the perfect fit for your organization, you may come across a LMS that offers limited services and is less expensive. However, keep in mind what the outcome could be if you ever encounter a major issue and require one on one assistance. Any delays that could affect your business will likely end up costing you more in the long run.
4. Challenges with Tool Integrations
Another budget-breaking obstacle you can run into is an LMS with the lack of integration support and compatibility. Your new learning management system ideally should be able to merge well with your organization's existing tools and make data migration a stress-free experience. You do not want to end up having additional costs for add-ons or replacement tools that could end up pushing you over your budget.
5. Pricing Structure Mix-ups
An extremely important consideration when implementing a new LMS is selecting a pricing structure that is the best fit for your company. There are many eLearning platforms on the market and many different deployment types and payment options. Some vendors offer a monthly subscription fee, while others may require that all licensing costs are paid upfront and the system is hosted in-house. Be aware of your LMS provider's pricing structure and what it includes.
6. Not Taking Into Account LMS Maintenance
Two types of maintenance you should factor into your LMS budget are the system itself, and the second being- verifying that the platform is always up to date. The second factor focuses more on content. Your business should be capable of allocating its resources to revising and expanding its learning content within the platform. This could also mean purchasing additional employee training material such as online courses or templates you can repurpose and update when need be.
Hopefully this guide can help you avoid some common budgeting mistakes and make investing in a new LMS stress-free. If you have any questions regarding selecting an LMS for your organization, request a call and a product specialist will help you determine how SkyPrep can help with your employee training needs.
---