All You Need to Optimize Your Online Training Platform
SkyPrep is a powerful LMS that's easy to use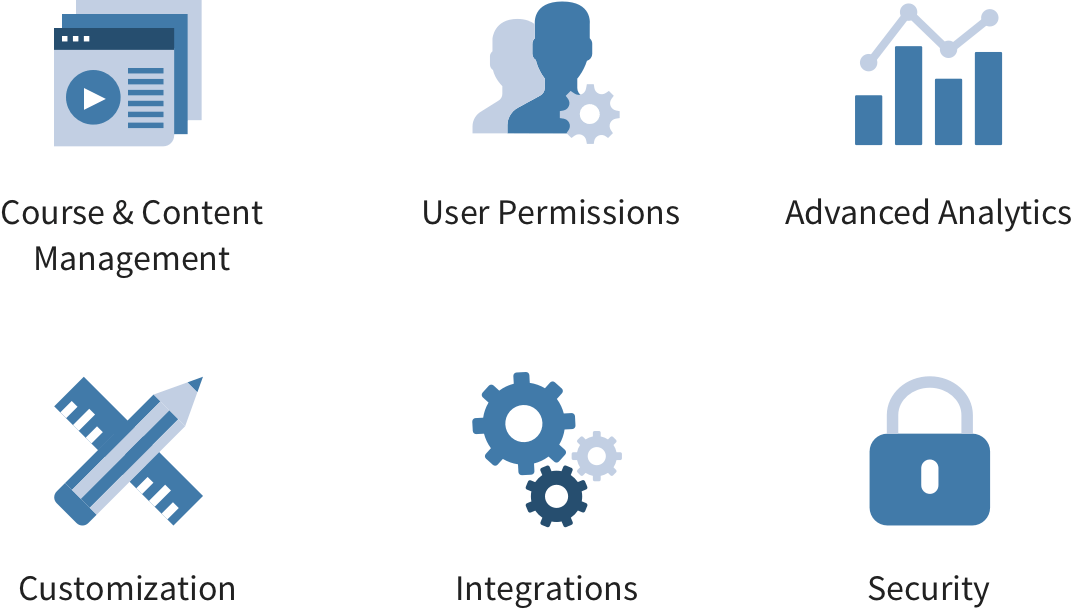 Robust Course and Content Management
Upload almost any type of file, as well as create assessments and documents from within the platform, and easily create a course in minutes.
Once a file has been added to SkyPrep, you can use it as many times as you need, without the hassle of having to constantly upload it.
Upload and Reuse Course Content
Build Rich Course Content Directly In-App
Link Courses Together To Form Learning Paths
Create Tests and Surveys with Automated Grading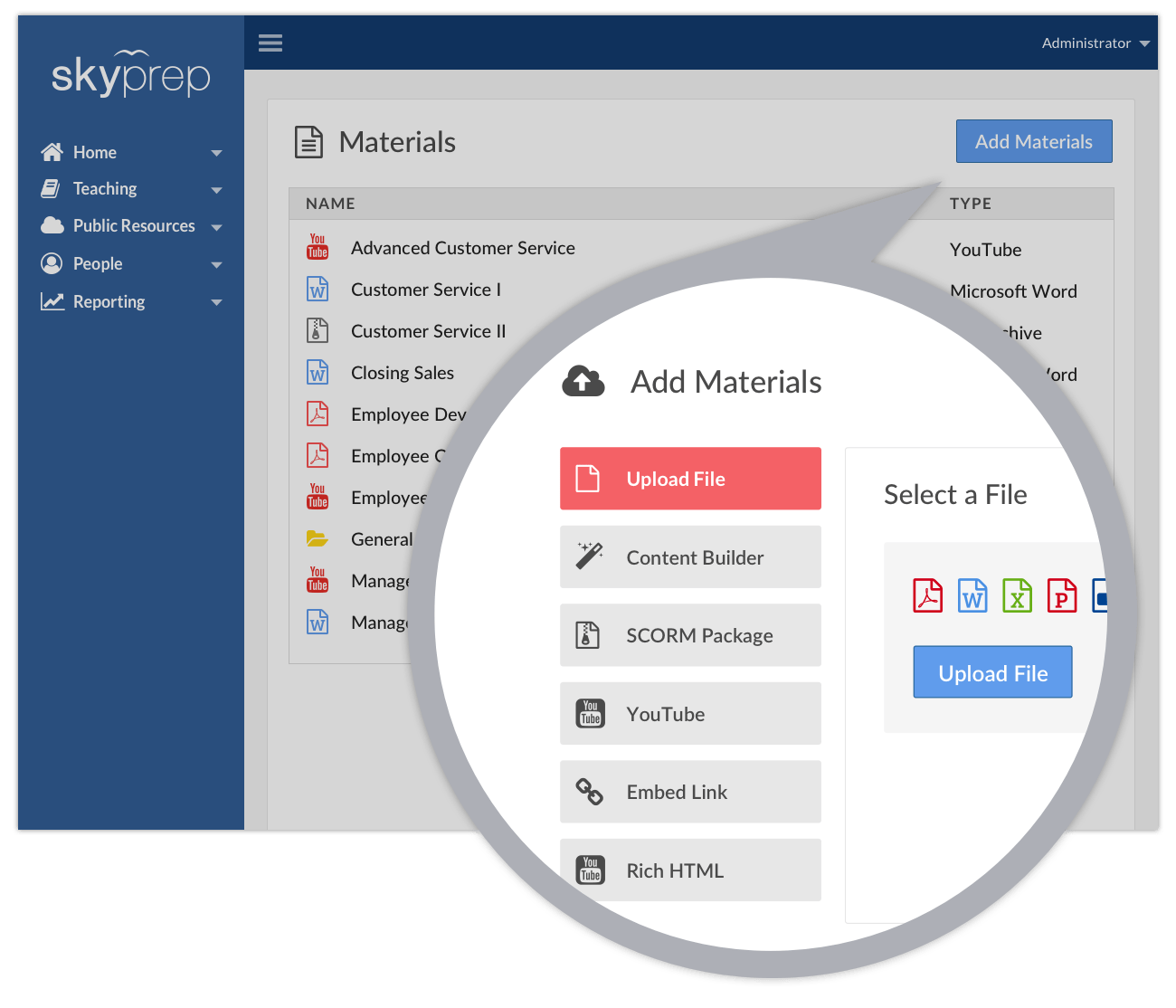 Use Almost Any File to Build Your Courses in SkyPrep
SCORM Support
PowerPoint and Multimedia Presentations
Microsoft Office Files
PDFs
Embedded Links (Prezi, Slideshare, etc.)
Assessments (tests, quizzes, surveys)
Videos (MP4, YouTube, Vimeo, etc.)
Rich HTML
And Many More Formats!
User Management That Works the Way Your Company Works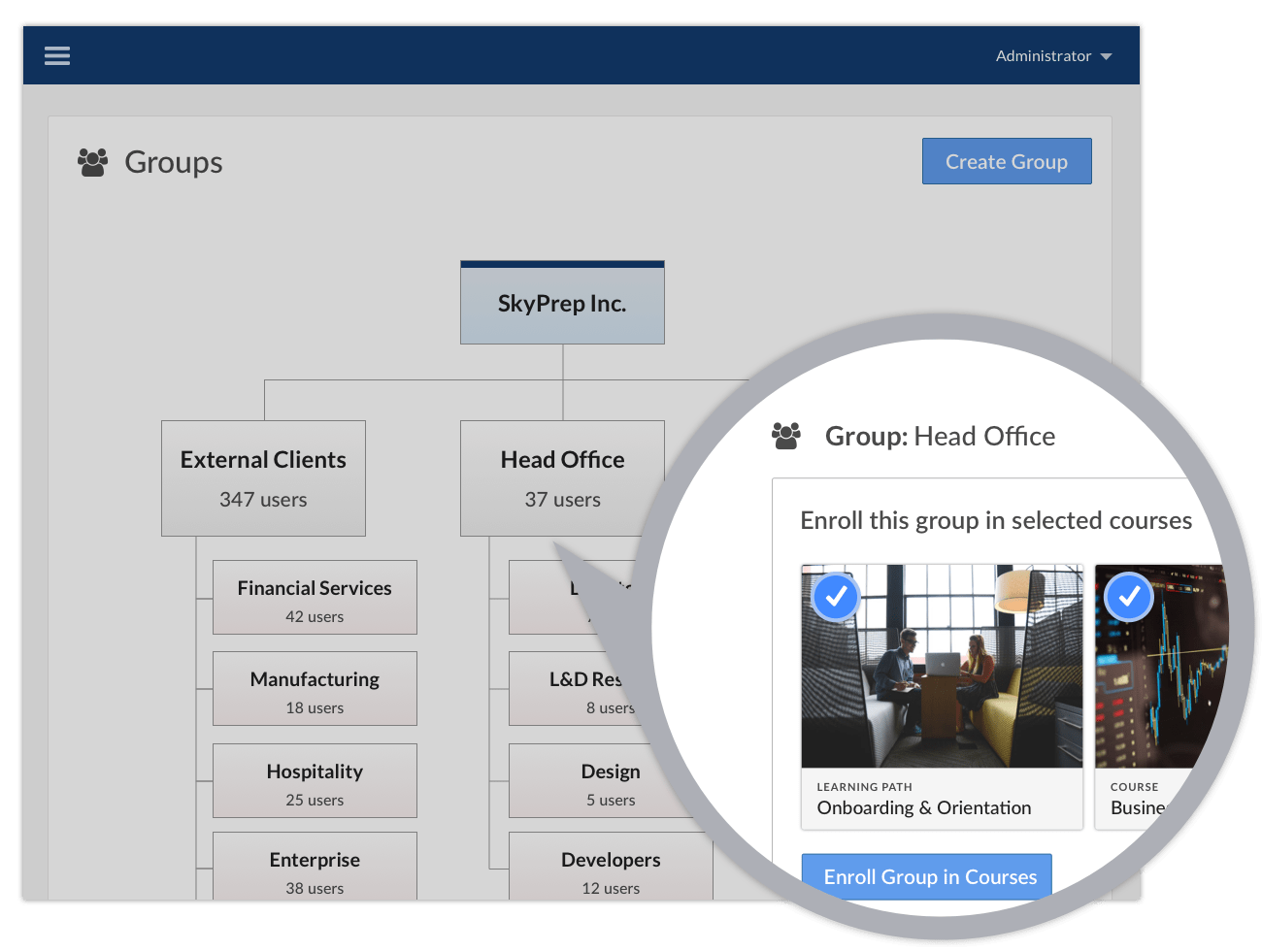 SkyPrep's training platform simplifies the user management process, helping you do more in less time.
Automatically send emails, generate certificates of completion as soon as a user finishes a course, create a report in just a few clicks, and much more.
Customizable Permissions (Admin, Manager, Learner)
CSV Bulk User Upload
User Grouping
Automated Email Notifications
Deadline Reminders
Self-Managed Recurring Training
Advanced Reporting and Analytics
SkyPrep's online training platform lets you easily stay on top of what's going on.
Our robust reporting features will let you keep track of how your users are doing and create visual and spreadsheet reports, making compliance and audits easy.
Multiple Reporting Levels
Visual Reports
Automatic Assessment Grading & Feedback
Automatic Certificate Awards
User Performance Profiles
Course Performance Profiles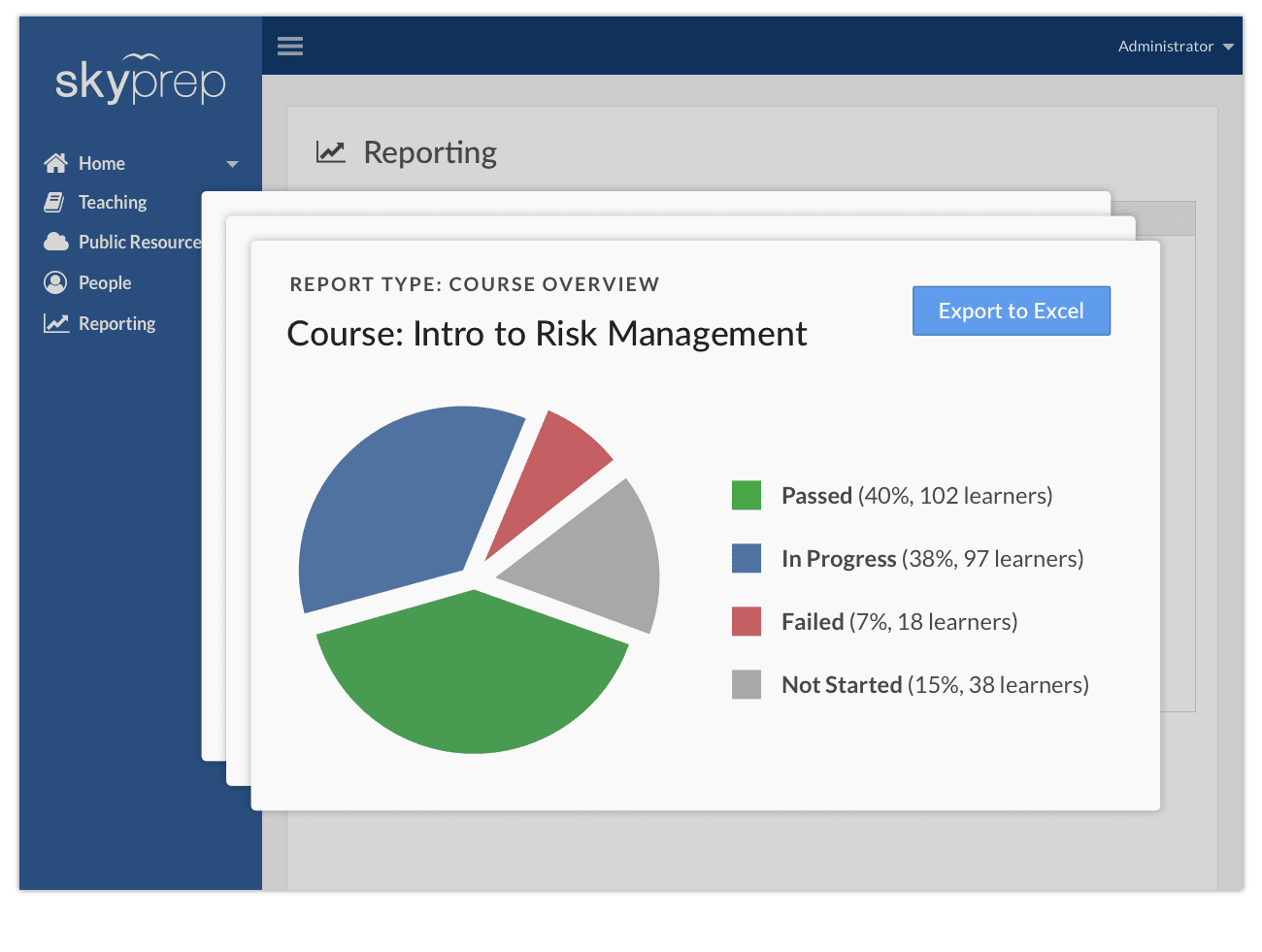 Customizable Look and Branding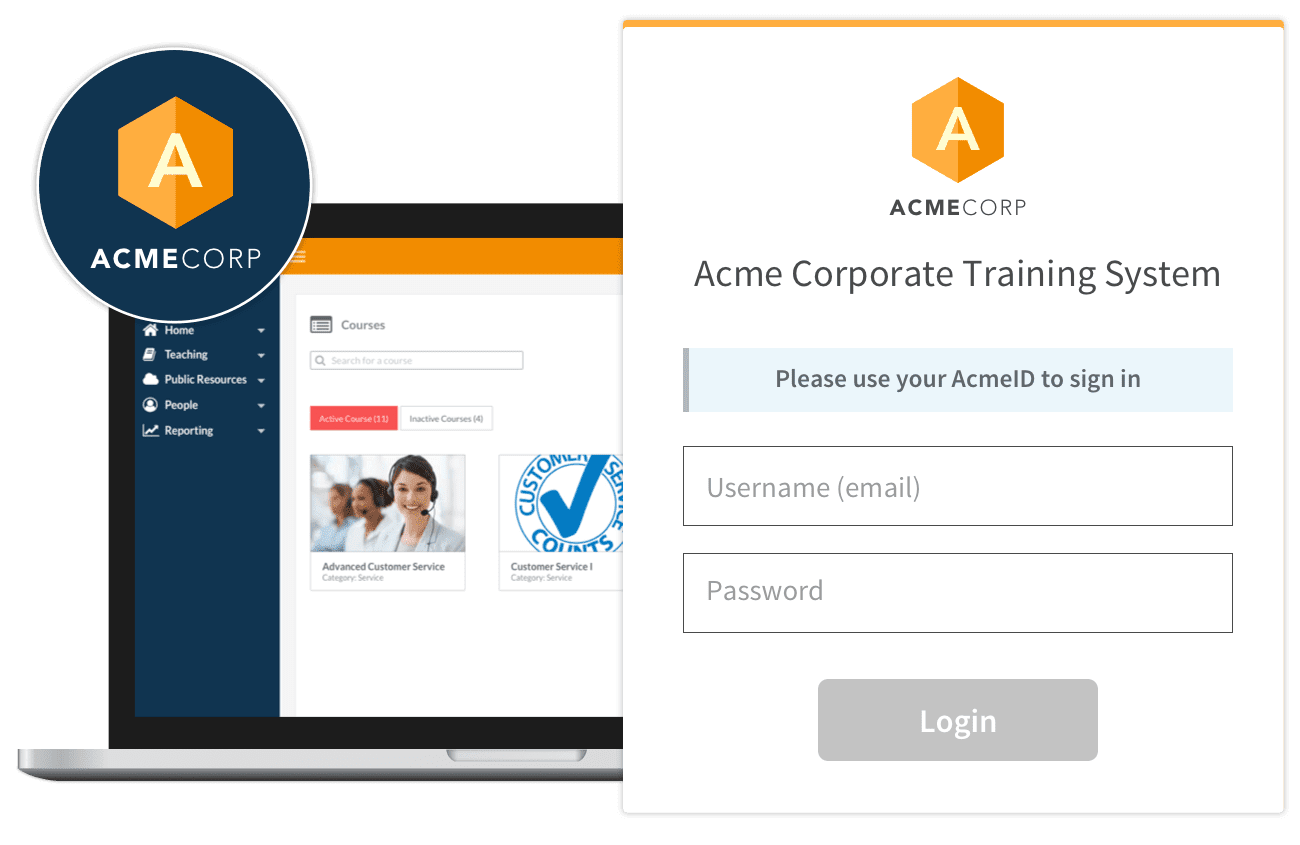 Tailor your e-learning platform to match your company's identity.
Easily customize your platform with white labeling options from custom colors and logos, to personalized automated emails and a custom domain.
Company Logo & Colors
Custom URL
Custom Email Notifications
Custom Certificates
Custom CSS
Learn more about customization
Get Started with SkyPrep and Improve Your Online Training Today!
Fully Integrate the Tools You Already Use
SkyPrep offers many integrations, including Stripe and PayPal, Zoom and much more.
With SkyPrep's open API, you can easily integrate SkyPrep with the systems you use today.
Open API
SSO Through SAML
E-Commerce (Stripe, PayPal)
Live Webinars (Zoom, GoToMeeting, ClickMeeting, BigBlueButton, Microsoft Teams, Cisco Webex)
Access to Thousands of Pre-Packaged Courses (OpenSesame)
Office 365 and G Suite (Google Apps) Integration
Social Login (Facebook, LinkedIn, Windows Live, Google)
Calendar and iCal Integration
Learn more about integrations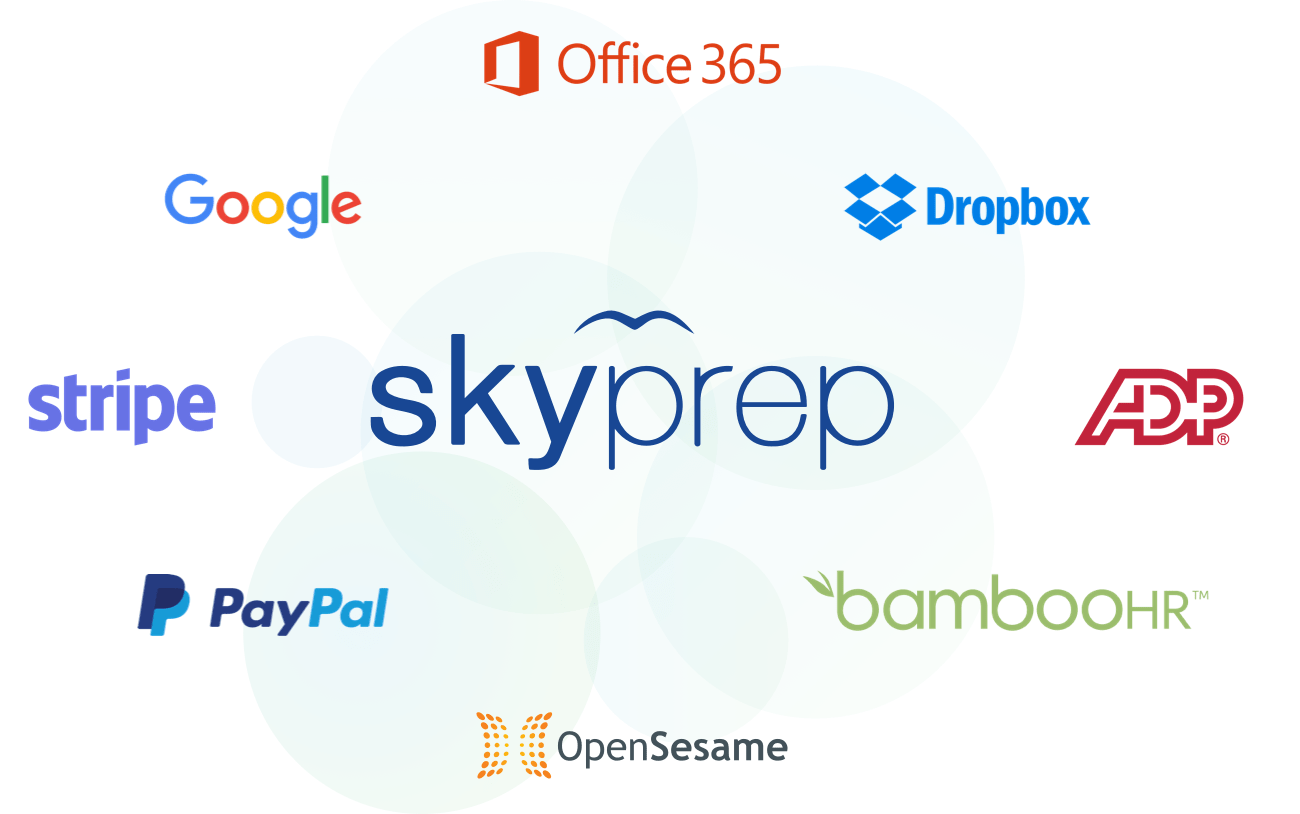 Enterprise-Grade Security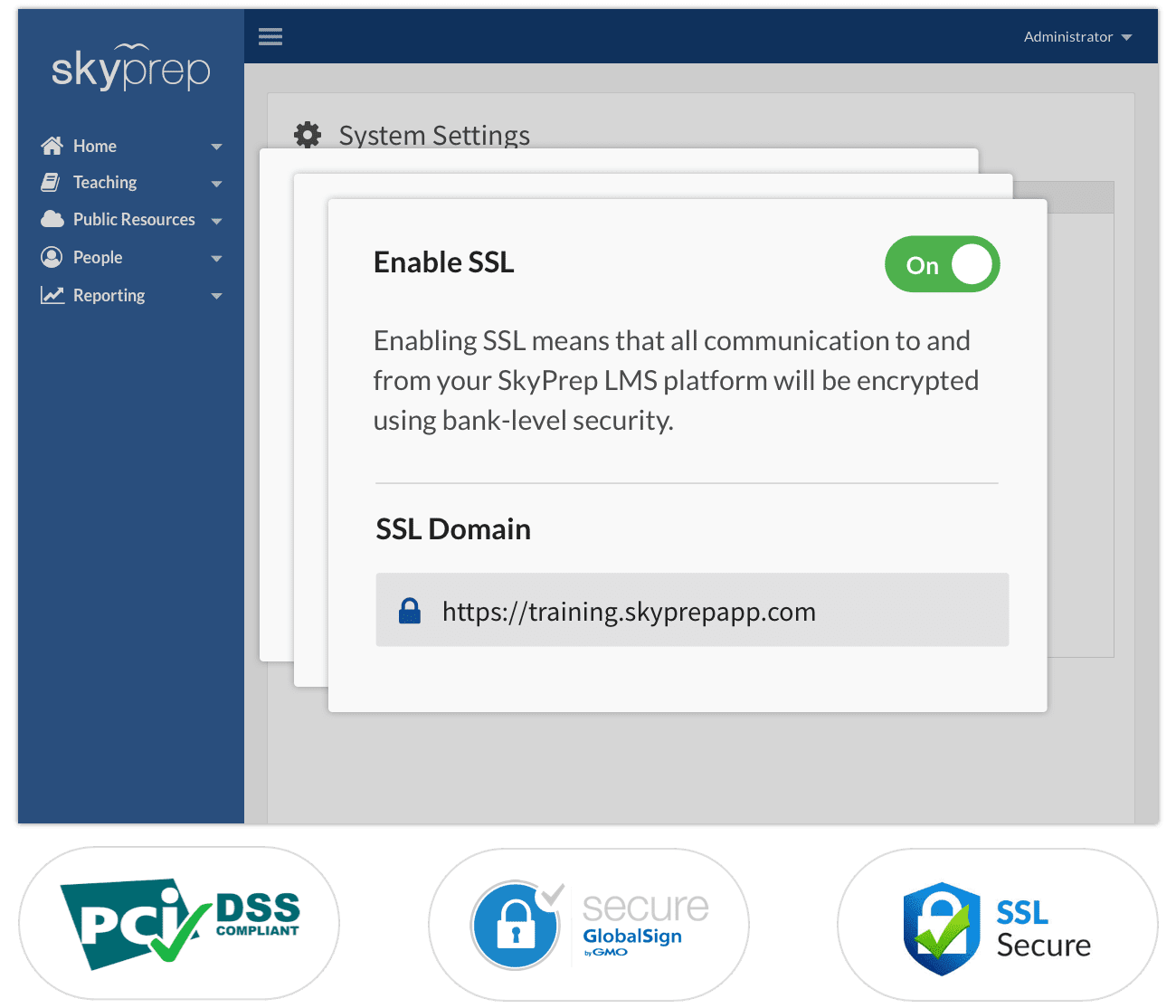 SkyPrep's enterprise-grade security model ensures your information is safely stored and backed-up at all times.
All of your data is stored on secure SSL-certified cloud infrastructure, and you have complete control over who can access your platform.
Login Verification
HTTPS Protocol
PCI-DSS Compliant
Encrypted Data at Rest
Restrict by IP
Restrict by Domain
Learn more about security
Boost Learner Engagement with Gamification
Create an engaging learning experience for your team by applying game-based features to your training.
Level up your training with exciting elements like badges, points, and leaderboards. Track the progress of your learners and reward them for their achievements.
Leaderboards
Customizable Badges
Award points
Track Achievements
Learn more about gamification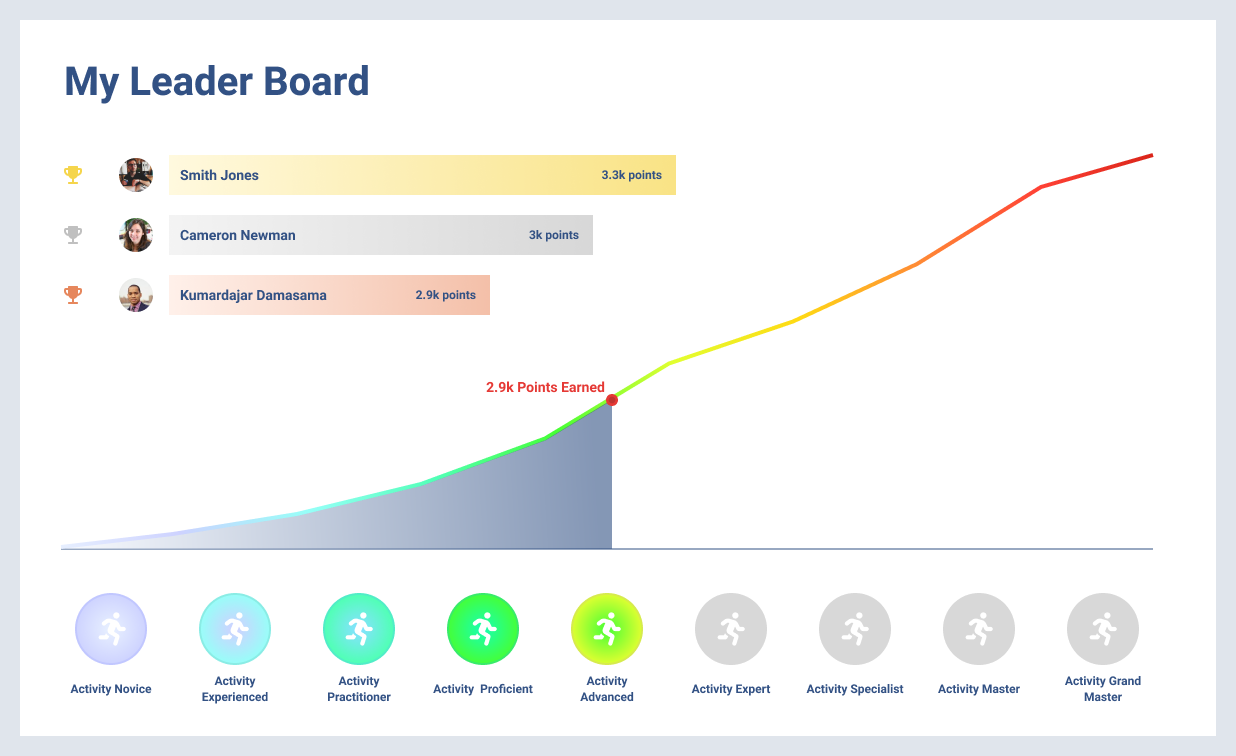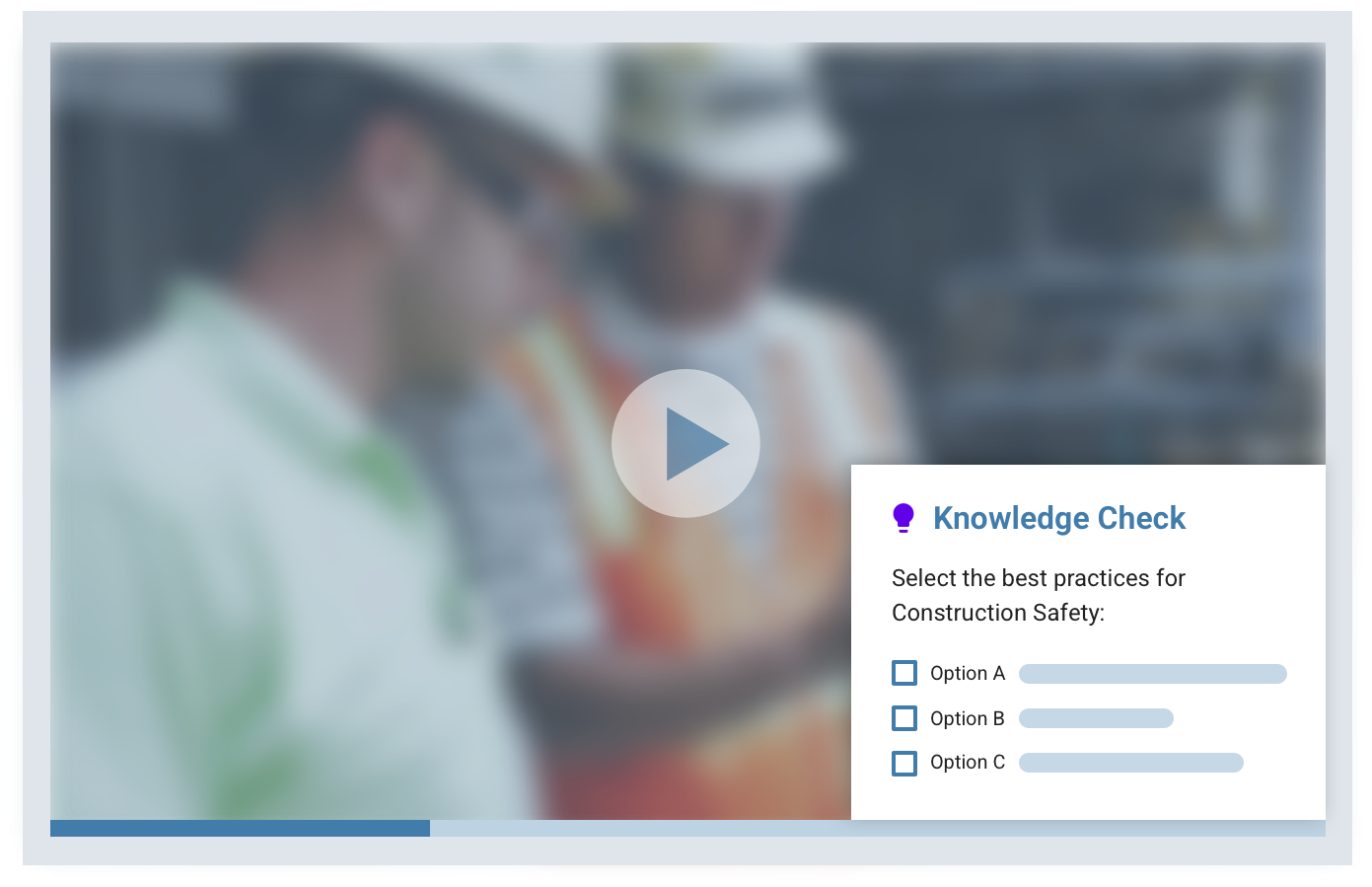 Ensure Learners Understand Their Training with Knowledge Checks
Make the most out of your training and elevate your team's performance through the use of SkyPrep's knowledge checks. Create your own questions, set when and where they are to appear during a course, and offer feedback to share more examples or to expand on the content you just shared.
Create and customize questions
Set triggers
Select banner styles
Provide feedback
Track learner responses
SkyPrep Has All You Need to Optimize Your Corporate Training
Unlimited Courses and Assessments
Unlimited Registered Users
iOS, Android and Mobile-ready
SCORM Support
Full Custom Branding
Automated Grading and Feedback
Audit-Ready Certification
Tracking and Reporting
Manager Permissions
Instructor-Led Training and Webinars
Open API
Third-Party Integrations