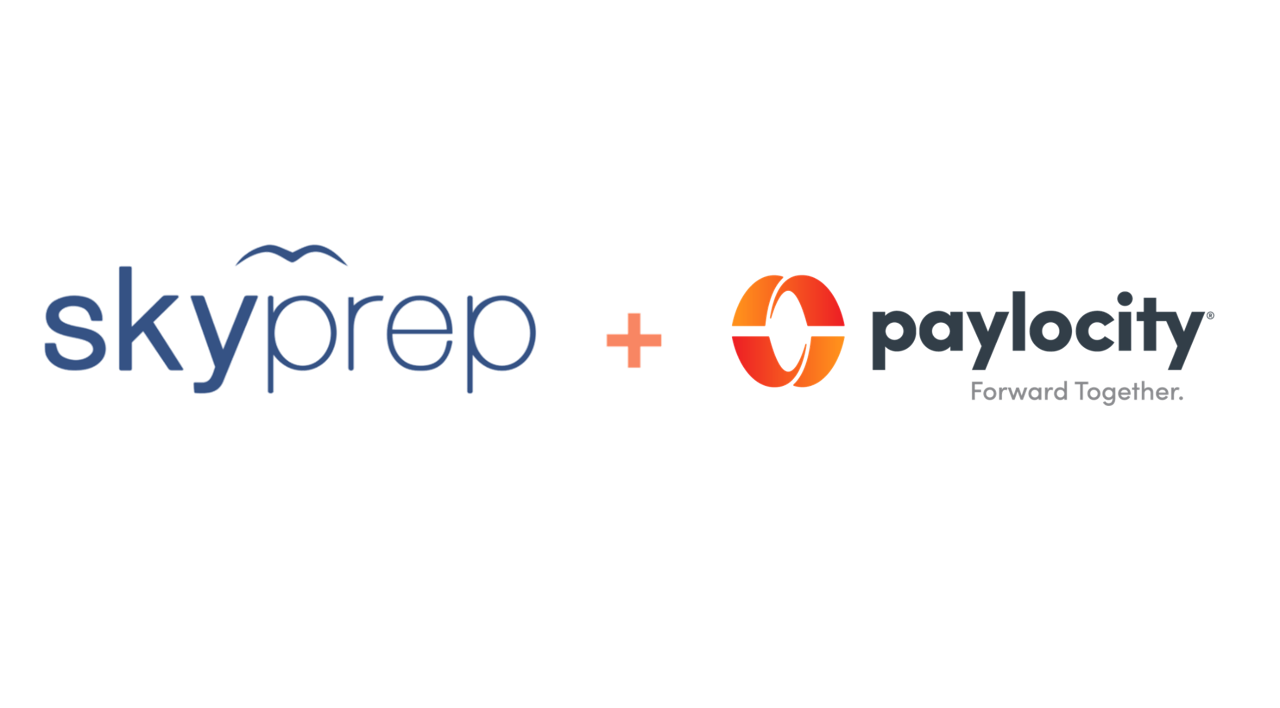 SkyPrep + Paylocity: Streamline Your Training by Connecting Your LMS and HR System Together
We are pleased to announce the release of our SkyPrep and Paylocity integration! Our new integration allows you to establish more efficient training processes by bridging your learning management system with your human capital management software together. You can easily pull employee information from Paylocity into the SkyPrep platform, making the process of setting up your LMS effortless. This will save your admin team the time and effort from having to enter staff information twice on both systems, as well as manually updating learner profiles in SkyPrep when changes are made to their records in Paylocity.
Take a look below to learn more about the integration and how it can automate admin tasks to help you work and manage your training more efficiently.
Using the Integration Will Enable You To:
Simplify Administrative Tasks
The seamless integration connects your Paylocity HR system and your SkyPrep training platform to create a more streamlined process for your training. By using the integration, you can:
Create new user profiles in SkyPrep
You don't have to enter the same employee information twice. Their information can be pulled directly from Paylocity into SkyPrep to automatically create learner profiles, eliminating time spent on duplicate data entry.
Automatically update learner records
In addition to being able to create new user profiles in SkyPrep, you will be able to automatically update those profiles with the latest information from Paylocity. For example, if any changes are made to an employee's record on the HR system, those changes will automatically be reflected in SkyPrep, preventing you from manually updating records on both systems.
Send out email notifications
When new users are created, you can send their login credentials to their inbox by enabling email notifications. You can also send other types of automated emails such as sending a course completion email as soon as a user passes a course.
Deactivate SkyPrep users who are no longer in Paylocity
Employees that are removed from Paylocity will automatically have their SkyPrep accounts deactivated, so there is no additional effort needed to terminate users in the training platform.
Keep Employee Information Consistent Across Your LMS and HR System
By pulling employee details directly from Paylocity into SkyPrep, it ensures you have the same accurate information across your two platforms. This eliminates data inaccuracies from occurring due to human error and also saves admins significant time as manually maintaining employee records in two platforms is a tedious and time-consuming endeavor.
Provide Easier Access to Training
Being on a Paylocity plan that supports SSO will make it easier for your learners to access their training. They can access the SkyPrep platform with only a few clicks instead of having to manually log in each time they need to access training materials and courses. This will help learners go through their training more quickly and prevent them from relying on IT support if they get locked out of their SkyPrep account or spend unnecessary time recovering their forgotten password. 
Get Up and Running Quickly
Setting up the integration is a breeze! No coding or complicated steps are needed in order to take advantage of the integration. It is built-in and can be easily enabled by anyone on your team even if they are not very tech-savvy.
Contact Us To Learn More About The SkyPrep + Paylocity Integration
---