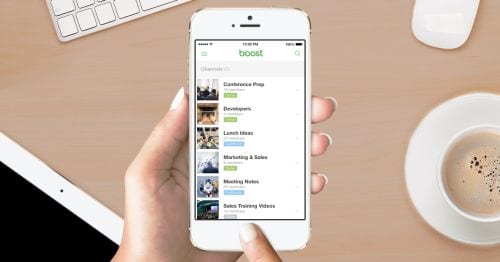 The Best Apps for Productivity
The concept of daily "to-do" lists goes as far back as Leonardo da Vinci's laboratory and touches on the lives of such super-accomplished people as John Lennon, Benjamin Franklin and folksinger Woody Guthrie.
None of them could have considered the degree to which it could grow or the sophistication it could reach with the modern productivity app.
A particularly outstanding example is any.do moment/cal, one of the better productivity apps on the market today.
Free to download, its not only a great way to help people manage their professional and personal life, but it also schedules tasks efficiently into the four categories of "today, tomorrow, upcoming and some day."
It's the latter approach that really works say many of its 9 million users that stretch across the United States, United Kingdom, Germany, Japan, South Korea, Russia, China, India, Canada and Israel.
The way to conquer the massive to-do lists that most of us labor under these days is to have very few tasks that you need to focus on at one point, and then to keep constantly updating.
Franklin would have been amazed. He determined that a great detraction of the to-do list was its tendency to try to tell its writer to do too much at the same time, and as a result causing chaos as one goal grew into a time conflict with another.
He solved that on his own list by drawing up a list of virtues he was trying to achieve and then detailing one goal for each.
For example, he wanted to cultivate "order," so he wrote that all things should have a place and each part of his business should command its own time.
A whole generation before apps for everything took their inspiration for productivity was based on list accomplishments states David Allen in his book "Getting Things Done: The Art of Stress-Free Productivity." Allen preached breaking big tasks down into a series of specific "next steps." He also introduced the idea that we should live from one task list that encompassed all aspects of our productive lives, such as our home and family tasks as well as our work tasks.
Any.do picks up from that and takes it to a new dimension. It is designed as a productivity tool that understands that all our lives are lived in many spheres, and all of them come with their won tasks. So it syncs personal tasks, work projects and shared lists so you have one simple, single path to move forward every day.
What's the most convincing reason to claim apps as the absolute best app for productivity?
Apps that are workable. Transforming large organizational behavior and turning it into a habit- that habit being working as productive and efficient as possible.
BoostHQ does just this. An app built for the way we learn in real life, BoostHQ makes knowledge sharing in team easy and powerful, overall improving productivity. It allows you to curate any type of content, share it, and ignite real-time discussions on content that works. Critical knowledge is no longer lost in an endless stream of emails, chats or scattered across platforms. Instead, it's indexed, and accessible when needed.
BoostHQ integrates with tools you already use, capturing your team's informal learning. It harnesses the power of your people to boost their productivity.
With apps becoming more and more popular, you are bound to find the one perfectly suited for your productivity needs.
For more information on productivity, contact SkyPrep today!
---