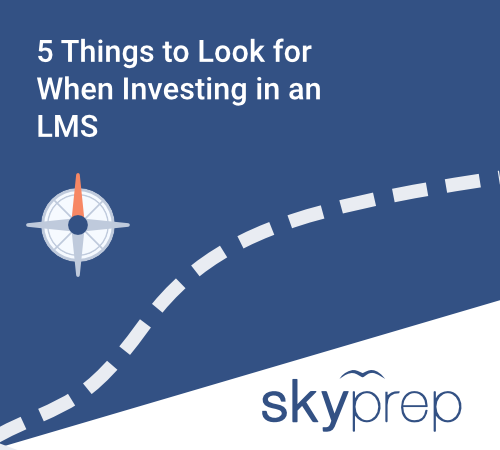 5 Things To Look for When Investing in an LMS
A Learning Management System (LMS) is one of the best tools that every organization, whether small or medium-sized, should utilize for the training of their employees. It is a great investment to have for your Learning and Development (L&D) team.
One of the reasons for this is because it helps to generate an increased return on training investment. According to an IBM study, every dollar invested in online training results in $30 in productivity. This is because employees are able to get back to their work faster and apply their skills immediately.
Aside from that fact, there are many other reasons why organizations should invest in an LMS platform for training support of their employees.
Here are 5 things to look for when selecting an LMS:
1) Accessibility with ease
One of the reasons why you need to invest in an LMS is that it'll help your business offer training that can be easily accessed by your employees, no matter where their location may be. The right LMS enables course developers to effortlessly create their eLearning courses and deliver them to remote learners.
With an LMS like SkyPrep, you will be able to have your training available on all devices. This is a great feature, as it will allow employees to learn on the go, and at their convenience.
2) Seamless Integration
There are many benefits to LMS integrations. An effective Learning Management System provides course creators with a simple and smooth collaboration with plugins and other apps.
You will get the most efficiency and value out of your LMS by integrating applications you and your team already use, or intend to use. Working with apps your users are already familiar with will equal increased user engagement and will ensure a better user experience.
3) Course Management
When it comes to investing in the right LMS platform, managing your courses should be a priority. Your choice of LMS should offer the capability of managing and accessing your courses with ease.
This feature is essential for your business. You will be able to provide constant and timely updates, rework and revise your course content to meet the needs of different learning styles and thoroughly maintain development and learning content.
Furthermore, the right LMS will be equipped with features that make course creation easy for training instructors. An example is the "drag-and-drop" feature. This feature allows for the easy upload of courses and content to your LMS.
A good LMS helps you manage courses by categorizing them based on topics. They are then available to deliver to your learners based on their specific learning needs.
4) Cost-Effectiveness
By opting for the right LMS, the system will help organizations to reduce their Learning and Development costs. Some of the avenues you can save on include: instructor's fees, meeting room space, printed material, and traveling costs.
After the initial investment in an LMS, your employees will be thoroughly and consistently trained in the areas necessary. It is crucial for all organizations to invest in their employees and offer them continuous learning. There are many benefits to be reaped when you invest in your employees.
For instance, it helps to increase their productivity level in your organization. That aside, it also helps to reduce the employee turnover rate in your company.
5) Stay on top of Compliance updates
Compliance laws tend to change from time to time, and can have a direct impact on your business. With the lack of a good system in place, it can become difficult for an organization to update these changes in its traditional Instructor-Led style courses.
Another downside of this traditional style is it will take a lot of time to cover all employees and material in a timely manner.
With the right LMS, you can simply get the updates integrated into your training courses. Your LMS will prompt your learners to changes updated immediately.
If you are looking to purchase an LMS for your organization and would like to learn more on how to choose the right one, download our Free guide to learn more.
We have selected the most important factors to consider in your decision-making process to ensure your LMS matches the unique needs of your eLearning program.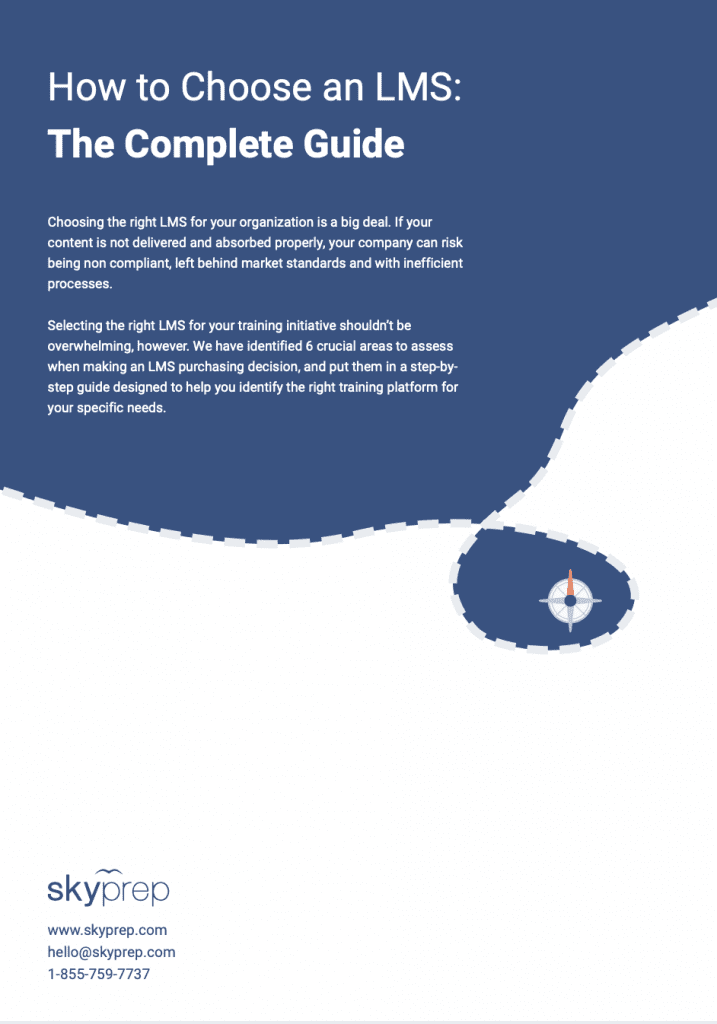 ---