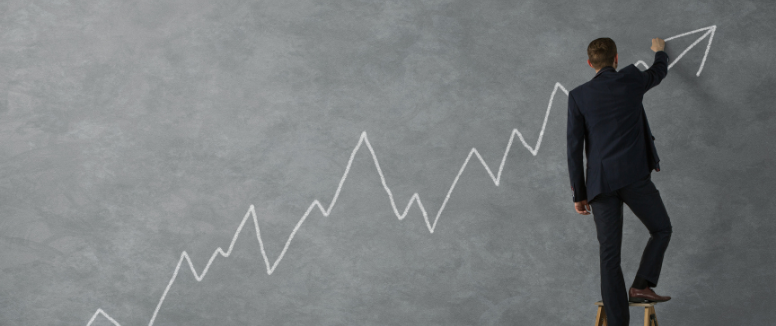 Part 3: LMS Key Features to Look For: Tracking and Reporting
So far in our "Key Features to look for in an LMS" blog series, we have delved into how Ease of Use and Course Creation and Assignment can increase the efficiency and effectiveness of your Learning Management System (LMS), which essentially has the power to boost your ROI. In this third instalment of our series, we will examine why robust tracking and reporting are key features to look for in an LMS.
What should your LMS be tracking and reporting?
Your company is doing a fantastic job offering training and development for your employees, but do your employees know how they are doing? Does your management team have the tools and ability to track employee performance and progress? The following list will give you an idea of how proficient tracking and reporting earns an LMS's keep.
User Access
Online Learner Participation/Engagement
Online Learner Performance Time
Completion Rates
Exam/Assessment Results
Certifications
Trainer Approval Rating
Learner Satisfaction/Feedback
Custom/Unique Learning Needs
How should your LMS be tracking and reporting?
When selecting an LMS, it is essential to consider your tracking and reporting needs. However, it is just as significant to determine who will need to access the reports and how they will be available. The following are several modes in which viewing your LMS training metrics can be achieved.
Employee Training Reports
Progress Updates
Courses in Progress
Completed Courses
Management Reports
By Group
By Individual
Custom Filters
Visual Reports
Bar Graphs
Pie Charts
Engaging Infographics
Customized Access
Downloadable Reports
Printable Reports
Scheduled Email Reports
Why should your LMS be tracking and reporting?
Now that we have touched on "What" and "How" your LMS should be tracking and reporting, let's now talk about the "Why". For obvious reasons, measuring and tracking employee performance is a necessity and requirement in terms of productivity, promoting safety, knowledge advancement, or for the purpose of bonuses. With this all in tow, a major reason for robust reporting options in an LMS is compliance. When an auditor visits your organization, you will need to quickly show that you are up to date on your regulatory responsibilities. Delivering up-to-date training in an effective way allows you to prove compliance when audited and enables your business to be protected from hefty fines and other legal consequences. Your LMS can easily generate the necessary reports from a single system, making digging through drawers of files and paperwork, in order to prove compliance, a thing of the past.
SkyPrep's intuitive, user-friendly tracking and reporting LMS features will enhance the performance of your training program. It allows you to keep track of how your users are doing and create visual and spreadsheet reports, making compliance and audits easy. In addition to learners and management tracking progress and easily accessing records, you will learn which areas require attention and additional effort.
Connect with us, and let's discuss how SkyPrep can meet and customize your LMS tracking and reporting needs.
---