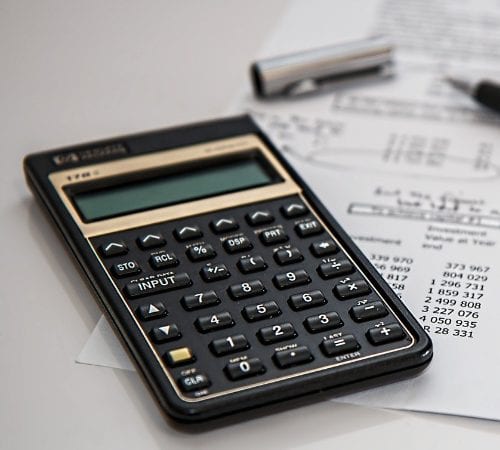 The Return on Investment (ROI) of a Learning Management System
If you are considering a Learning Management System (LMS), you must be wondering what you can get out of using online training software. An LMS can provide you with substantial benefits that can transform your training and elevate the learning experience for your employees, customers, and partners.
In this blog, we will go over the average cost of running training software and how to demonstrate the return on investment.
Average Cost of Running a Cloud-Based LMS
You will need to know how much an LMS is going to cost you to accurately determine the ROI of an LMS. Cloud-based training solutions are cost-effective and can fit into almost any budget, large or small. You do not need to have an in-house data storage system that requires expensive technical infrastructure. There is also zero installation and maintenance costs with a cloud-based solution. All you really need to consider is a monthly subscription.
The starting price point of running an LMS can be around a couple of hundred dollars a month and it can go up from there depending on how many users you plan to train and what features you will be using.
One other factor you need to consider is extensive training if your team is struggling to get off the ground. However, with an intuitive and easy to use solution, you may not need to provide comprehensive training.
How to Demonstrate ROI
Time-Savings Versus Traditional Training
A significant area where you will see value from an LMS is time saved for both learners and administrators. In today's busy working environment, time is worth a lot of money. If you can do things more efficiently and reduce repetitive work, you will save significant amounts of time, therefore a lot of money.
An LMS provides learners with seamless access to courses and materials. Everything is stored online in one place where they can access it anytime from any location on their computer or mobile device. They will be able to complete their training more efficiently, giving them more time to focus on their work tasks.
Administrators also spend less time managing and delivering training compared to in-person sessions. There is less paperwork involved and there is no need to manually comb through files and documents to collect and compute information. This can all be done in one place with a few clicks of a button.
To calculate time savings, you can compare payroll hours or seat time for each online activity to in-person training sessions. You can also compare how much time you have spent managing online sessions to in-person sessions.
Review Previous L&D Expense Sheets
With an LMS, you can greatly reduce your training costs. On-site training may require costly items such as instructors, travel, accommodations, venues, food expenses, and printed materials. These can add up significantly and eat into your L&D budget.
Online training eliminates these expenses as a user only needs their computer or mobile device to undergo training. It also saves training managers time and effort from having to plan and manage all of the logistics associated with the above items mentioned.
To see how much you can save, review your L&D expense sheets to figure out how much was paid for these expenses. Then simply eliminate those costs when you are calculating your ROI.
Employee Retention Rates
Searching for new talent, onboarding new employees, and replacing those who have left can add up significantly. A single employee that leaves a company can cost between 16% and 20% of their salary. Imagine if you were to lose dozens to hundreds of employees every year? Yeah that is a lot of money!
Employee turnover is very costly and many companies fail to recognize the importance of retaining their staff. Employees will be more likely to stay with the company if they perform well in their roles and have access to professional development opportunities. That is why it is crucial to provide adequate training for your team.
Assess Costs of Running an LMS
To properly calculate ROI, you need to know the costs of running an LMS. Cloud-based LMSs offer a cost effective solution. As everything is done on the cloud, you do not need to worry about installation, maintenance, and in-house data storage costs. The only cost you really need to take into consideration are ongoing monthly subscription costs, which are consistent and predictable.
Determine the LMS Learning Curve
Your team may require extensive training on how to utilize the new system. This can be timely and costly as you may need to develop and provide training tutorials or in-person training sessions. However, if a solution is intuitive and user-friendly, you won't need to provide comprehensive training on how to use the tool. Your team should be able to get up to speed very quickly with minimal training.
ROI Calculator
To further demonstrate ROI with quantifiable results, you can use an ROI calculator. Below is a generic and simple one you can use to start off.
First, calculate hard cost savings such as:
Reduced costs for travel and training facilities
Lower instructor fees and salaries
Reduced time spent on facilitating logistics of in-person training
Lower costs to produce, print, ship, and update training materials
Less time spent on record-keeping and manual tasks
Improved training efficiency
Second, calculate estimated revenue benefits such as:
Giving employees more time to do their tasks by reducing training times
Making employees productive sooner
Driving revenue by providing efficient training to your sales team
Minimizing customer churn by properly training your customer service reps
Once you have these two figures, you can start to calculate your initial ROI with the formula below.
(Hard costs savings + Revenue benefits) / Cost of LMS = Return on investment
Example:
Hard cost savings: $10,000
Revenue benefits: $10,000
————————————————
Total: $20,000
Minus cost of LMS: 3,588 (based on Core plan with 100 users)
————————————————
Return before investment: $16,412
Return before investment: $16,412
Cost of LMS: $3,588
————————————————
Return on investment: 4.57 (or 457%)
This should give you all the information you need to create an effective business case for your LMS initiative.
If you'd like to learn about SkyPrep LMS and how it can benefit your organization, request a call and one of our eLearning specialists will contact you shortly.
---