Host your interactive remote training programs through virtual classrooms
Online classrooms through best-in-class integrated web-conferencing tools
Webinar Integrations
SkyPrep offers built-in integrations with the world's most popular webinar tools.
Seamlessly integrate with the web-conferencing tools you already use. The integrations allow you to create, schedule and manage your online training sessions all from within SkyPrep's interface.
We fully support these webinar tools:
Zoom
GotoMeeting
BigBlueButton
ClickMeeting
Microsoft Teams
Cisco Webex
Virtual Classrooms
Fully-integrated virtual classrooms for online learning.
Provide a seamless way to connect face-to-face with learners and maximize engagement with interactive features.
Video-Conferencing
Interactive Whiteboards
Screen-Sharing
On-Demand Recordings
Breakout Rooms
SkyPrep's features allow you to manage and oversee your webinars with ease.
Everything from scheduling your webinars and enrolling learners into sessions, to keeping track of attendance can be done directly within the LMS platform.
Webinar Scheduling
Attendee Enrollment
Resource Library
Attendance Reports
Session Reminders
Automated Enrollment
-->

Improve Your Online Training Today With SkyPrep!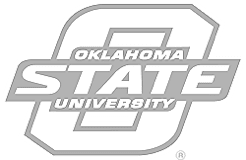 SkyPrep Inc. provides integrated corporate e-learning solutions to help top companies facilitate online training and knowledge sharing in their organizations.
hello@skyprep.com
1-855-SKY-PREP
1-855-759-7737
550 Queen Street East, Suite 335
Toronto, Ontario
M5A 1V2
Products
Resources
Solutions
About SkyPrep
Support