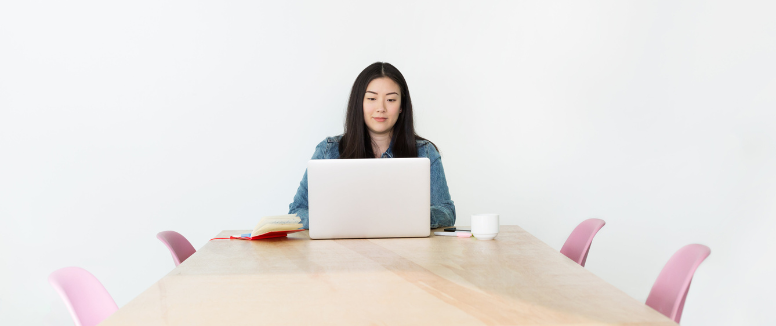 4 Interactive Elements That Are Essential in eLearning
One of the biggest challenges employers and educators across the board stumble upon today is keeping their learners' engagement and attention within their eLearning courses. The lack of in-person interaction typically contributes to the reason why this challenge occurs. When employees or students are learning remotely, we do not have the opportunity to see how they interact in-person with the content and what their experience and impressions are. So how can we address this challenge for learners and trainers alike? Interactivity could be a good solution to remedy this.
An online course that is interactive helps learners have an effective and positive online learning experience, as they are offered the chance to interact with learning content in more than just one form of content delivery. Additionally, the variations of touch points will increase learner engagement levels. Interactivity helps to keep learners motivated in using critical thinking and problem solving skills, while unlocking a higher level of knowledge retention, as they go along the online course. It also goes beyond learning in the moment, as it will determine how they apply the knowledge retained once they have completed the course. Quizzes, gamification, videos, and virtual classrooms are some of the most essential eLearning elements that should be incorporated into online learning modules. Let's take a closer look at some of these elements: 
1. Quizzes and Learning Assessments
Online learners failing in answering questions is not necessarily a bad thing. This is because getting answers incorrect can actually help improve their quality of learning and increase knowledge retention. This is where quizzes and learning assessments are useful. They are an impactful way to measure your learners performance, test their knowledge, reinforce major learning concepts and provide feedback. When building an interactive eLearning quiz or assessment for your online course, you can choose formats such as multiple choice, true or false, fill-in-the-blank or short-answer questions. You can even embed videos and other material into questions, creating an even more engaging environment.
2. Gamification
Incorporating games into eLearning modules is such a fun and exciting way to deliver educational content. Gamification can act as a very useful learning aid as it motivates remote learners to perform and be engaged, without them even realizing it! Gamification attributes are similar to playing a fun video game, while allowing learners to explore key concepts. Learners will also receive rewards and recognition based on their performance, as they go through the different levels of the course.
3. Scenario-Based Questions
Scenario-based questions help promote the concept of important information by providing real life examples. You can also utilize scenarios to help emulate real-life work scenarios. With this, learners can have a realistic idea of how it can be related to their personal roles and real-life situations they may face.  With scenario-based learning, learners will have to make the decisions they think are best and progress through it. This type of immersive learning builds learner awareness and helps create an engaging online learning environment.
4. Videos
In the era of social media, it is definitely a great idea to harness the power of videos into the eLearning journey. Videos possess the power and ability to take your online learning to the next level and transform it into an exciting journey. Content that is passive will be transformed into a more active experience for learners, while keeping them engaged and inquisitive. You can bring another layer of interactivity and personalization to video incorporation by adding informative overlays, voiceovers, quizzes or generating user interactions.
If you are building an interactive eLearning course for your learners, keep in mind what existing elements work for your learners, while determining which new ones could be beneficial. Start a free trial if you would like to discover how SkyPrep can help you implement the key elements of interactivity in your online training course.
---