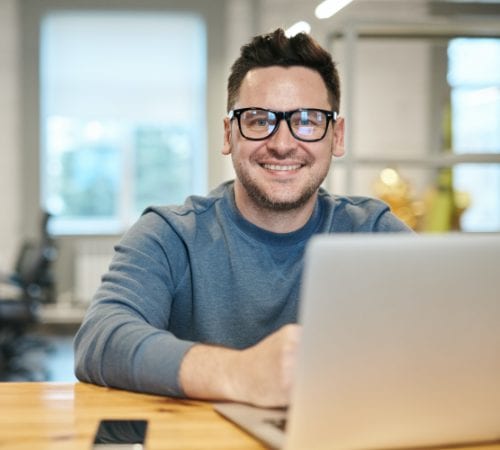 The Benefits of Using Gamification in eLearning
Your team is busy with their role's work responsibilities. As a result, training can get neglected especially if it's not engaging. To encourage your team to put the time and effort into their training, it is important to create a learning environment that is engaging and fun. Gamification does just that.
It offers a game-based approach to learning with the use of elements such as leaderboards, points, and award badges. It motivates your team through rewards and friendly competition so they can complete their training efficiently. 
We'll take a look at what gamification is and why you should incorporate it into your training program.
What is Gamification?
Gamification is the application of gaming mechanics and elements to your learning process. It allows you to reward your learners' efforts by awarding points and badges for completing activities or reaching a milestone. You also create friendly competition with leaderboards, which displays top-performing employees. By using gamification in your training program, you will be able to increase learning engagement and participation.
Elements Involved in Gamification
So what does gamification consist of? There are several exciting elements that make up gamification such as:
Displays high-performing and most active learners. You can view other KPIs such as total points earned, total badges awarded, and total courses completed. Leaderboards also ignite friendly competition among team members, increasing their effort put into training.
Badges can be awarded to learners to reward them for their achievements. They can be sent out based on completion of a task or activity, or reaching a milestone, such as passing a course or a learning path.
Learners can earn and accumulate points for completing tasks and activities. It shows that their efforts are not being wasted and helps drive them to reach their training goals.
Why is Gamification Important?
If you are wondering how gamifying your training can be beneficial, take a look below to learn more:
Boosts User Engagement
Many employees will feel that training is tedious and gets in the way of their work.
Because of this, training may get neglected and put on the backburner. Employees may miss training deadlines or put minimal effort into completing their training. Employee performance will suffer as a result and you won't see a high ROI from your training initiative.
Gamification addresses this issue by making training engaging and fun. Training won't be seen as a nuisance and learner participation will increase, helping to drive employee engagement.
Increases Knowledge Retention
Your team is occupied with their roles' tasks and responsibilities. They may not be able to put their entire focus on training and fully retain training content as a result. This is a common challenge when it comes to training.
With gamification, you create a learning environment that increases learner participation and engagement. This will make the learning experience more memorable and help learners to better retain their knowledge.
Motivates Employees
Gamification will motivate your team through awards and competition with fellow colleagues to put greater effort into training.
Leaderboards create some healthy competition within the workforce. It shows who is performing best and who is behind. It also displays the number of points each user has, so you know how many points are needed to leapfrog the person ahead of you.
We all like receiving rewards for our efforts. It's a great way to motivate someone. Award badges and points encourage learners to strive further to move up to the next level and unlock that next badge. It also serves as proof that their efforts are paying off. Your team will be driven to fulfill their training requirements.
Improves Workplace Productivity
When you elevate the learning experience by making it fun and engaging, employees are going to keep coming back. You increase participation, knowledge retention, and time and effort spent on training. You will have knowledgeable employees that are more likely to achieve their goals. Your team will be better prepared in their roles, increasing their performance and productivity.
Final Thoughts
It can be difficult keeping learners engaged when it comes to online training. However, gamification is a great way to overcome this common challenge. It can boost engagement and course completion rates, improve knowledge retention, and overall increase employee productivity.
Learning that sticks is the most impactful which is why you should use gamification in your training program.
Interested in learning how you can boost learner engagement and knowledge retention? Request a demo today to learn more about SkyPrep's gamification feature.
---