Great Ways to Get Your Boss to Invest In HR Technology: INFOGRAPHIC
Being in the midst of a technological boom, there are constantly new tools and gadgets that help refine, improve and elevate existing training processes. Despite, all this new exciting technology that helps HR professionals progress, there are many people who still struggle to get investment in HR technology initiatives. Having a more traditional and conservative boss who believes in a 'old school' way of thinking can be frustrating. But it doesn't have to be this way! There are many effective techniques you can use to overcome resistance and convince your boss to invest in HR technology.
Just check out the  SkyPrep infographic below to find out how!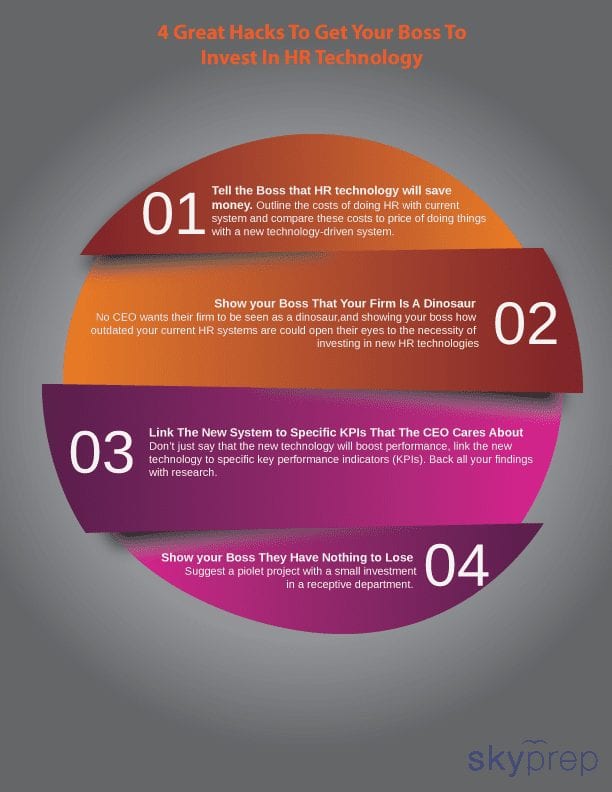 ---