Gamify Your Learning
SkyPrep's Gamification Feature Boosts Learner Engagement and Retention
Leaderboards
Ignite Healthy Competition Among Your Team
A bit of friendly competition doesn't hurt. Highlight the top-performing learners and motivate your team to do their best.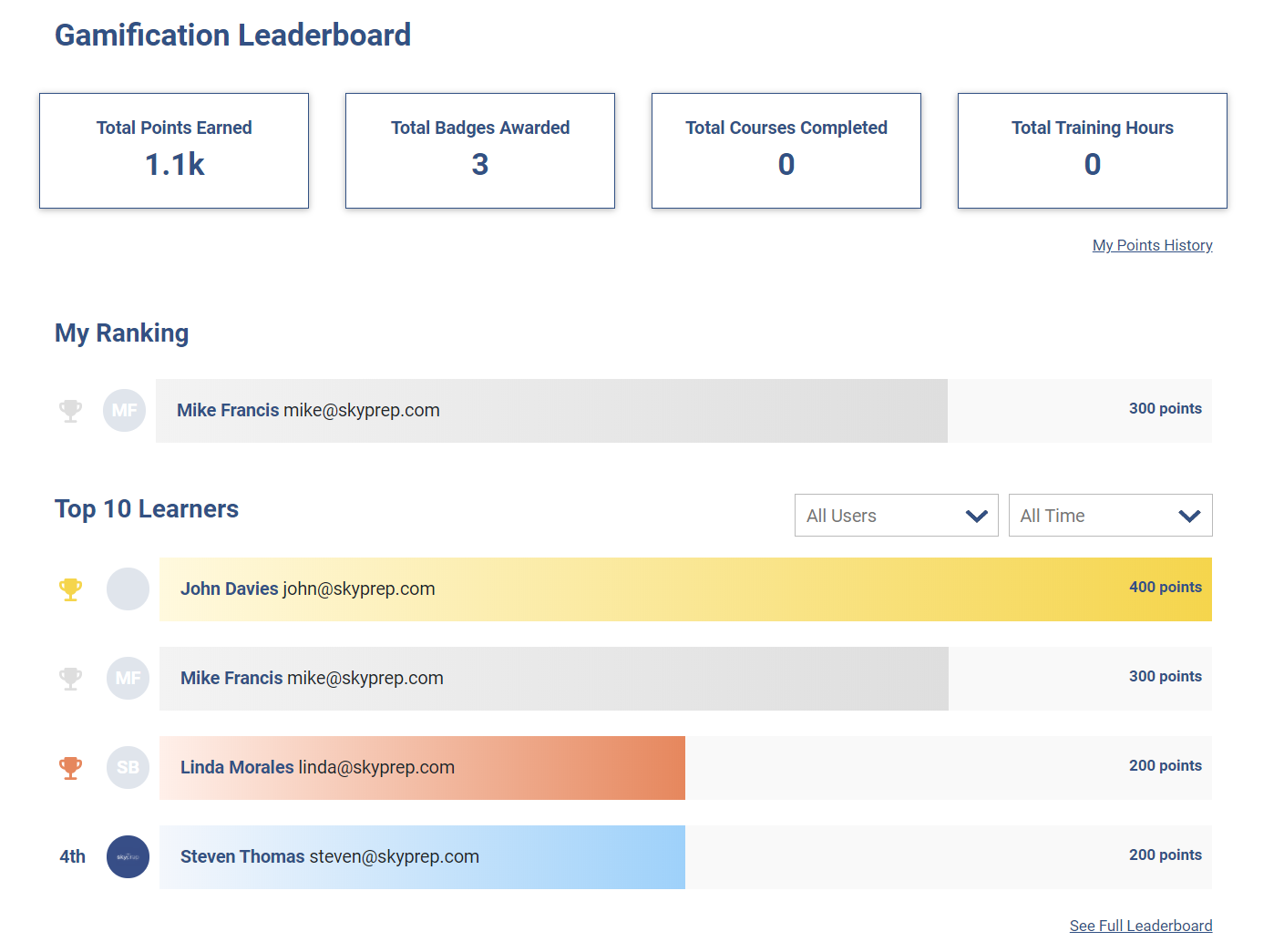 Points
Push Your Team to the Next Level
Learners are awarded points for completing tasks and activities to encourage them to complete training. The number of points awarded can be customized by activity and task, giving admins more control over how users can earn points.
Showcase Your Team's Effort By Rewarding Them
Rewards are a great way to encourage learners to complete their training. Use pre-built badges or create your own and award them based on the criteria you set.
Track Achievements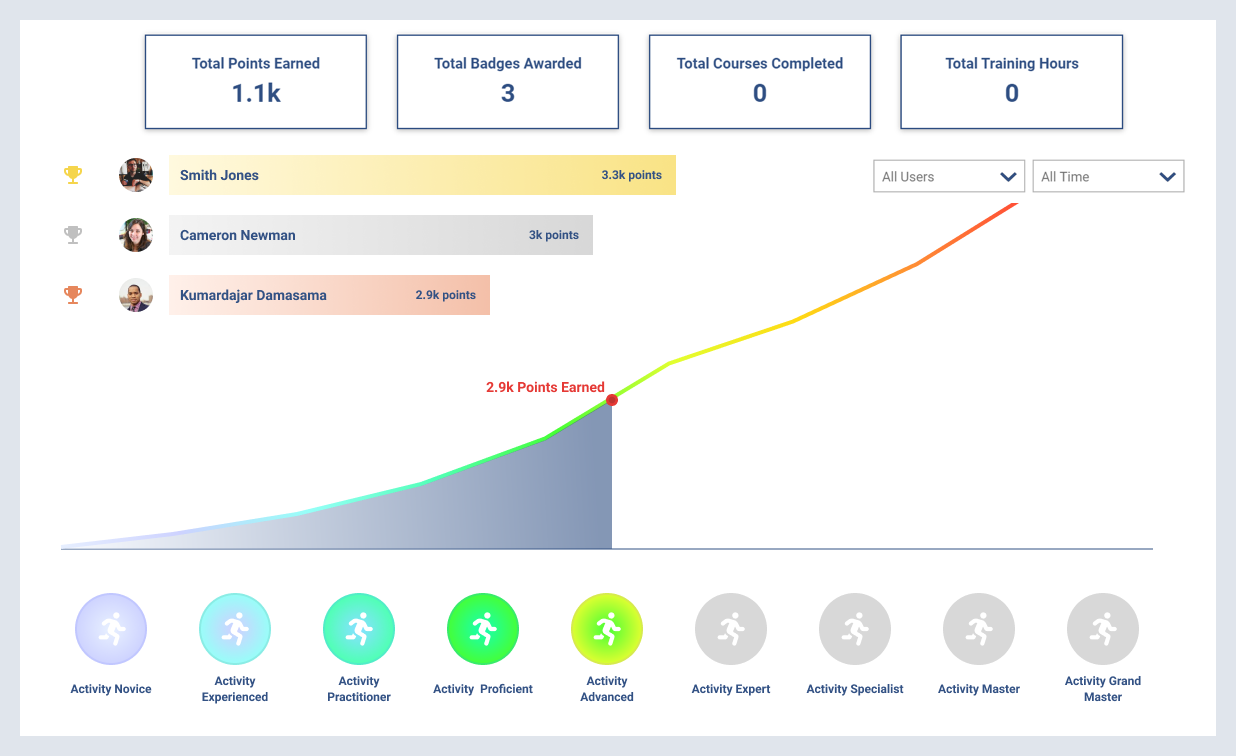 Measure the Success of the Training
See if the training is making an impact by monitoring activities and achievements. A centralized dashboard lets you see the number of points and badges collected, the leaderboard rankings, and how points were awarded.
---
Privacy Overview
This website uses cookies to improve your experience while you navigate through the website. Out of these, the cookies that are categorized as necessary are stored on your browser as they are essential for the working of basic functionalities of the website. We also use third-party cookies that help us analyze and understand how you use this website. These cookies will be stored in your browser only with your consent. You also have the option to opt-out of these cookies. But opting out of some of these cookies may affect your browsing experience.