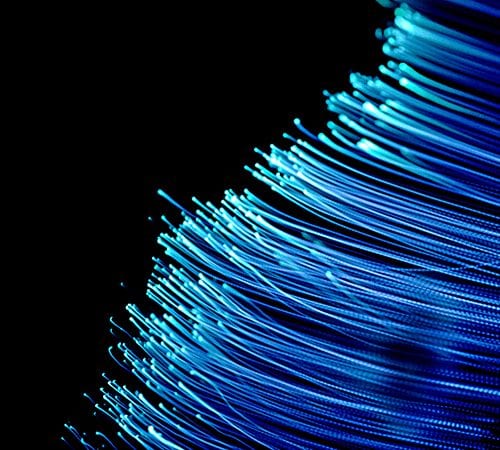 Top 8 2019 e-Learning trends
The year 2019 has just started and it is the right time to analyze the trends that will impact the learning industry all year long, especially the e-Learning landscape. Here's a sneak peak at the top 8 trends that are going to change the e-Learning game this year:

1. Flexible Learning
The improvements in flexible and adaptive learning are extending the limits of what is realizable with learning. The addition of analytics, training appraisal, measurement and evaluations really assist learning and the goals it is attempting to attain for companies and their workforces.

This year, flexible learning is expected to take advanced steps in the e-learning domain. Companies and learners will seek advantage as companies make sure that there are improved competition rates, and learners will appreciate the learning practice as they experience the content that is tailored to them. By encouraging the learners to use evaluations which aid them recognize their areas of lacking, they can acclimatize their learning requirements accordingly.

Moreover, learning management systems will gradually gear up to compete and embrace features of platforms that offer flexible learning. Hence, the addition of flexible learning in our training and development strategies can only be a constructive step.

2. Artificial Intelligence (AI) and User Support
AI support has created great ripples in the sea of e-learning. Companies are now providing ground-breaking solutions where bots are capable of guiding users about choosing the right learning track and also during the courses.

In 2019, AI will be used to forecast learner behavior, along with personalizing the knowledge acquisition process. On the basis of the modules taken by users and the complications or challenges confronted, improved personalization will be brought about. A number of companies will also use voice-directed bots whenever users need to hunt for important content during a learning unit and can swiftly fetch them what they require without forceful probing. Also, companies will use smart chatbots as a technique of learning support for practical inquiries.

Start Your SkyPrep Free Trial Today!
3. Gamification and Game-Based Knowledge
Just like 2018, gamification and game-based knowledge will continue to reshape the e-Learning landscape this year. Companies are progressively looking at capitalizing in game-based knowledge to empower and involve their employees better. Studies suggest that gamification increases retention rates by almost 68% which means that learners become more capable of applying the content they have learned back into the office.

This year, companies will incorporate more game-based solutions, considering them value adding for the company-wide learning.

4. Social and Informal Learning
Gone are the days when learning was confined within classrooms and cubicles. Today, learning has evolved into a social concept. Nonetheless, with the development of social media networks it appears to have come to the forefront of individuals' learning approaches. Along with social media networks, social learning can have numerous arrangements, such as forums, informal discussion sessions, gatherings that encourage sharing of best practices, and knowledge circles.

Social learning has picked up the pace in the past few years due to the strong focus on developing a learning organization. It is evident that social learning in all its arrangements will continue to develop this year.
5. Content Curation
Content curation is the technique of gathering relevant material and offering users up-to-the-minute information as and when they require it. In 2019, LMS will continue to develop and provide content curation as a significant technique of sharing knowledge in order to offer the right experience to the users.

6. Mixed Reality (MR)
We already discussed how Virtual Reality (VR) and Augmented Reality (AR) dominated the e-Learning space in 2018 e-learning trends. Both became a huge part of how learning was executed and its developments were really stimulating. For instance, many educational organizations implemented AR to teach several subjects, such as Science and Mathematics. Numerous medical professionals also used AR and VR to help develop their surgery and other expertise.

Besides this, new easy-to-use VR authoring tools are only going to increase adoption of immersive training in today's L&D departments.
Start Your SkyPrep Free Trial Today!
This year, organizations will continue to witness the marvels of a new term, mixed reality (MR) that is captivating all of the technology of AR and VR and combining them to generate some really remarkable ideas. This is being picked up by big companies and giant investors as the next big thing.

7. Context over Courses
The notion that learning is something performed by means of conventional courses during particular hours is becoming a thing of the past. In 2019, learning material will no longer stay in knowledge portals, waiting for users to log in. In fact, it will be like Google's search results: accessible to use whenever and wherever needed.

According to Charles Jennings, Co-Founder at 70:20:10 Institute, "Focus on developing and deploying digital learning technologies and approaches that bring solutions closer to the workflow. We know that learning is more effective the closer it occurs to the point-of-use."

By the way, it might sound quite similar to micro-learning, which is a sequence of targeted short lessons, which is correct as both these trends go together, and we will possibly witness a boost of it this year.

8. (More) Mobile Learning
In 2019, producing a mobile-first experience for the learners will become more mainstream. A report published in November 2018 stated that the share of mobile internet traffic reached up to 48.2 percent and is still increasing. According to a survey of 4000 professionals conducted by LinkedIn, encouraging workers to dedicate time for learning is the biggest challenge. This means there is a dire need to offer employees with an easy access to learning. Therefore, the year 2019 will stimulate companies to view native mobile apps as a must-have feature instead of a nice-to-have element.

Another dimension of mobile learning is wearable technology which allows dynamic communication between the user and the subject. The motive behind the introduction of this technology is to engross the user within learning themes by means of 3D and other real-time mockups.
Final Words
The 8 must-watch trends mentioned above are going to step up the e-Learning game in 2019. All of these trends will significantly influence the whole learning industry and become sturdier with passing time. It seems companies will have very little excuse for generating and dispensing e-Learning 2018 content that is not mobile-friendly, personalized and engaging in 2019 and beyond.

---