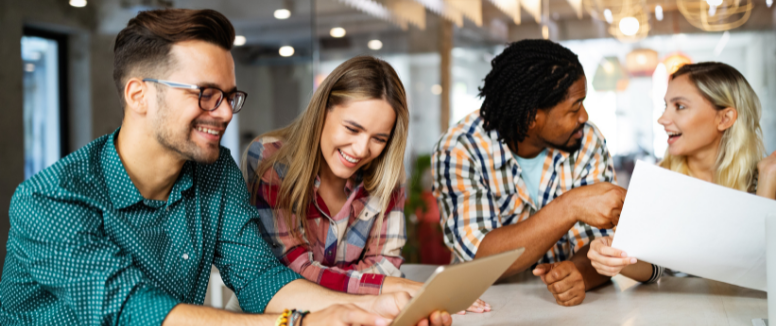 How to Make Compliance Training Fun and Engaging: 5 Helpful Tips
It can be a challenge to create a compliance training program that is exciting for your employees. There are usually several topics that need to be covered within the training program and it may seem hard to deliver this information in a lively, creative way. Compliance training often gets a bad rap, as it is usually perceived by employees to be long, boring and tedious. Because of this initial perception, keeping your employees engaged and having them complete the training in a timely manner can be difficult. Although employees are well aware that compliance training is a must, this does not eliminate it feeling like a chore. The following are some helpful tips to ensure you create a successful, relevant and fun compliance training program.
1. Make Training Content "Bite-Sized"
Most organizations have a fixed time frame in which they need to have their compliance training courses completed by. This is usually because of certification deadlines or training time that has been allotted prior. It can be overwhelming knowing there are several topics that need to be covered by a specific deadline. If training is jam-packed and too fast paced, your employees' knowledge retention may not be the best. This is where microlearning comes into play. A microlearning format will allow you to create an informative course structure. It will simultaneously help you organize your topics and content into easy to digest chunks, while still remaining effective in keeping the standard of your compliance training content. Delivering content in this format will not only help learners recall and retain information more successfully, but it will also keep them from losing interest in compliance modules that would otherwise be viewed as super overwhelming. After the training has been completed, employees should also receive a brief resource of the components they have covered. This will add post-compliance training reinforcement and act as a guide if they are unsure about navigating any situations in the future. 
2. Make It Fun and Interactive
Powerpoint decks with a huge amount of bullet points just screams boring! It will create a negative preemptive feeling in your participants, in regards to their enthusiasm. A simple and effective way to keep your employees engaged is to add a combination of different media to your slides or training modules, such as videos, infographics, podcasts and lively images. The modern learner is very accustomed to watching mini videos on their social media accounts. Adding short videos will allow them to consume informational content in a style they are used to and will keep up with their attention span.
3. Create "Real-Life" Relevance
When it comes to employee training, participants need to know what they are learning is relevant and beneficial for them. It will be extremely hard for them to show interest in learning something they really just can not relate to. This is why it is so important to personalize training according to your employee's role and position. Within your LMS filter their roles, this way employees will only see the compliance training they need to complete- that is relevant to them. Furthermore, include real-life examples and scenarios they are likely to encounter in their current role. This will make the information relatable, keep them engaged and motivated in learning what modules are up next.
4. Integrate Gamification Into The Learning Experience
Gamification will transform compliance training into an exciting eLearning activity. Badges, leaderboards, and competitions are some of the elements of gamification that will create a fun learning environment and help boost completion rates. Gamification will give employees the opportunity to interact and learn through each other, while the sense of healthy competition will keep them motivated. Quizzes, puzzles and short answer questions are also good exercises to include into your compliance training program, as it requires participation and interaction from your employees. Your employees will remember applying their knowledge in these interactive formats and this will help strengthen their knowledge retention. 
5. Instill a Healthy Compliance Culture
Compliance training educates employees on what to do and what not to do while they are on the job. Your organization's management must realize the importance of compliance training, as it sets the tone for the rest of your team's outlook. It is imperative that management embodies compliance training expectations on a daily basis, rather than just conducting training for the rest of the team because they have to get it done. When management is motivated about compliance training, that positive attitude will be encouraging for the rest of the organization.
An effective compliance training program will prevent violation of laws, avoid penalties and uphold regulatory standards that govern an organization. Your compliance training course should be created in a way that feels engaging and personalized to your employees roles. The tips mentioned above will help make it possible to structure compliance training that is fun for your learners, without risking its effectiveness.
If you have any questions or would like to learn more about implementing a compliance training program, request a call and one of our product specialists will be in touch with you shortly. 
---