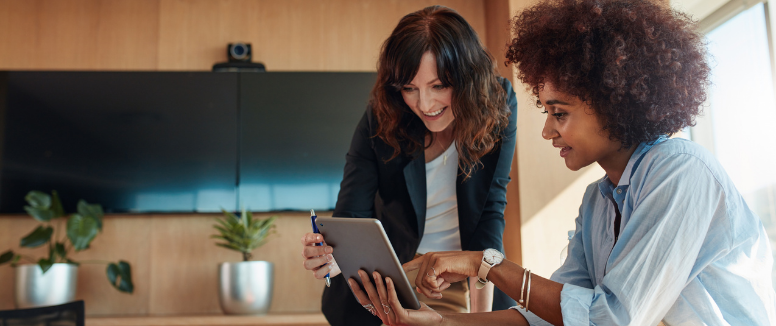 The Principles of Microlearning: 5 Best Practices for a Great eLearning Experience
Microlearning is a format and strategy in which online training content is broken down into small bursts of information. Most individuals find it difficult and overwhelming to digest large amounts of information in one eLearning session. It is hard not only on their attention span, but also on their schedules. This is why microlearning is an effective solution to deliver your training modules and informational content. Your learning management system can help you design and deliver these eLearning units and activities to your employees, students, customers and partners. In this blog we will look at five best practices, that can assist you in structuring an engaging and effective online training program.
1. Focus On One Learning Objective Per Module
When creating your eLearning courses, select your content wisely. Too much information will increase the chances of your learner getting distracted and it will cause your desired learning outcome to be lost. It will also confuse your learner on what their main takeaways from the lesson should be. Focusing on one learning outcome per module will help address specific pain points your learner is facing. Additionally, try including quizzes at the end of each module to help cement their knowledge on the topic at hand.
2. Stick To "Bite-Sized" Segments
Do not cram tons of information into one section. Information should be broken down into small snippets. Avoid including videos that are over 15 minutes long or pages that are more than a 5 minute read. Instead, try to keep microlearning readings and multimedia content at 5-7 minutes or under. Only include content that adds value, the less unnecessary information you have- the better for your learners.
3. Make Online Learning Mobile-Ready
Your eLearning content should be easily accessible across all devices- after all, microlearning is the ideal format for today's learner who is always on the move. Your learners should be able to easily access their online courses and resources from anywhere, at any time they would like to. Essentially, your microlearning content should work irrespective of the device your users are choosing to access it from. 
4. Utilize Multi-Format Content
Massive blocks of text are highly overwhelming and just plain boring. It takes a lot of time to read and is too easy to get distracted from. It can also be hard for different types of learners to remember. Avoid that and instead use different forms of media such as relevant visuals, podcasts, explainer videos, infographics, animated videos or audio. A combination of various media will help enhance your online training modules, while catering to all learning styles.
5. Customize Learning Paths
A one-size-fits-all approach should be avoided when it comes to eLearning. A microlearning module that is effective, is typically one that supports the individual needs of your learners. Your enrollees should be delivered content and learn skills based on their job title or specific learning needs. Within your LMS you can set-up learning paths that will auto-enroll learners into the best suited courses for them.
SkyPrep creates effective and engaging learning experiences with microlearning best practices in mind. If you would like to learn more about structuring your next microlearning project, request a call and one of our product specialists will be in touch with you shortly.
---