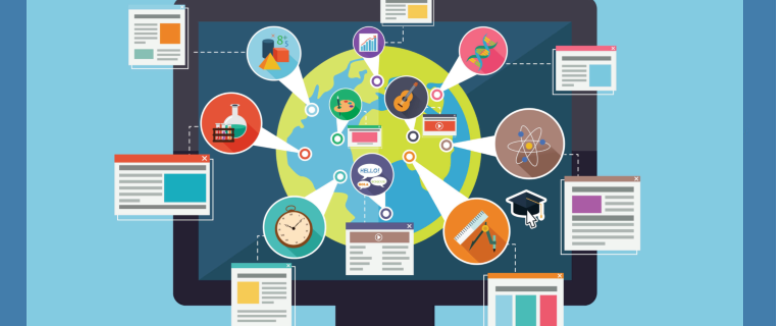 8 Steps to Selling Online Courses: A Complete Guide
Your online course has the potential to not only educate but also serve as a powerful marketing tool to showcase your brand and strengthen connections with your clients. It provides a platform to highlight what sets you apart from your competition and demonstrates why you are the best choice for learners. By building strong relationships through your online course, you can cultivate loyalty and advocacy, leading to increased sales and success.The great thing about creating and selling online courses is that it is accessible to anyone with knowledge and a passion for a particular subject. You don't need any special qualifications or technical skills; you just need the willingness to share your expertise and engage with learners.
If you are looking to create an online course, this comprehensive guide will provide you with step-by-step instructions on how to successfully sell your digital products. 
1. Select a Profitable Topic
According to a recent study, nearly half of entrepreneurs fail because there is no market for their product. To maximize the chances of success, it's essential to choose an online course topic that can attract buyers. Here are some of the top reasons why people purchase online courses:
Advancing in their career or starting a new one: Many individuals seek to acquire new knowledge that can help them switch careers or excel in their current profession.
Earning certifications: Many professionals strive to obtain certifications in various subjects to enhance their career prospects.
Continuing education: Lifelong learning is a popular trend, and individuals often seek online courses to expand their knowledge and stay up-to-date in their field.
Academic preparation: Students and individuals preparing for exams or college admissions seek online courses to improve their academic performance.
Learning new skills or subjects: Some people simply have a personal interest in acquiring new skills or exploring new subjects.
It is crucial to note that career-related courses tend to sell the most. However, narrowing down your niche within the broader subjects will increase your chances of success. Here are some of the most profitable online course subjects:
Computers and technology
Business and entrepreneurship
Arts and crafts
Health and fitness
Education
Writing
Lifestyle and personal development
Entertainment
Social sciences
Science and math
To further increase your profitability, it's recommended to find a more specialized and unique topic within these subject areas. For example, in the field of arts and crafts, you have the opportunity to design an online course that focuses on leveraging social media platforms to effectively market and boost sales for an online store. Similarly, within the realm of computers and technology, you can provide a comprehensive introductory course on coding for beginners. 
2. Create your online course
To create an effective online course, you need to start by selecting a specific subject to focus on. Here are some tips to help you choose the right subject:
Opt for a niche topic instead of a broad one. A broad topic will likely have more competition, making it harder to stand out. By selecting a niche topic, you can showcase your expertise more effectively.
Aim to have expert-level knowledge. You don't necessarily have to be a genius or possess traditional credentials, but you should have a deep understanding of the subject you plan to teach. Your expertise will attract students who trust your knowledge and credibility.
Identify your target audience and their pain points. Determine who your ideal students are and what problems they are looking to solve. Tailor your course to address these specific challenges, offering practical solutions that resonate with your audience.
By following these guidelines, you can develop a focused and impactful online course that meets the needs of your target audience.
3. Select where you want to host and sell your courses online
In order to have your online course accessible and well-presented, you will need a reliable hosting company that offers user-friendly access, customization options to incorporate your branding, and a professional look.
An online course platform, also known as a Learning Management System (LMS), is a comprehensive hosting solution that is specifically designed to assist course creators in expanding their businesses. This platform provides a range of essential features and tools to streamline the process of creating, marketing, and selling online courses. 
With an LMS, course creators can easily create and structure their course content using various media formats like videos, text, quizzes, and assignments. This allows for a more interactive and engaging learning experience for students. These platforms often include course templates and customizable branding options to ensure a professional and cohesive look and feel for the courses.
4. Decide on the cost of your online course
Deciding on the price for your online course can be a challenging task. It requires some trial and error to find the right pricing strategy.
To determine the price of your course, consider various factors such as the cost involved in creating, hosting, and marketing the course. Analyze competitor pricing to gain insights into the market. Additionally, take into account the income level of your target audience and estimate how much they would be willing to spend.
When it comes to structuring payments for your online course, there are three common options. You can offer a one-time payment for lifetime access to the course, set up recurring monthly membership fees, or provide a payment plan where the audience can make multiple payments. This decision should be based on the affordability of your target market. Assess whether they can afford a higher cost or if they would be more inclined to purchase if they don't have to spend a large amount upfront.
Overall, it's important to experiment with pricing strategies and gather data on customer behaviour and satisfaction to determine the optimal price for your online course.
5. Increase the value of your online course
Increasing the value of your online course can be achieved through various methods. By implementing the following strategies, you can not only enhance the quality of your course but also justify an increase in its price:
Offer Bonus Materials: Elevate the appeal of your course by providing additional resources. Cultivate relationships with other experts and include their content as a bonus. Additionally, create your own supplementary materials such as reports, case studies, templates, and extra lessons. These bonus materials not only enrich your course experience but also justify a higher price tag.
Implement Upsells: Upselling can help boost the value of your course by offering additional features or upgrades. Identify opportunities to present premium versions of your course, which may include extra support, private coaching sessions, or exclusive access to a community of like-minded learners. By showcasing these upsells as valuable add-ons, you can increase the perceived worth of your course and charge accordingly.
Leverage Referral Bonuses: Encourage your existing students to invite friends or colleagues to enroll in your course by offering referral bonuses. This not only expands your customer base but also adds value to your course. Consider providing incentives such as discounts, exclusive content, or personalized support to those who successfully refer new students. This approach not only rewards your learners for their efforts but also enhances the overall value proposition of your course. 
By incorporating these strategies, you can effectively increase the value of your online course. Remember to continuously reassess and update the content and bonus materials to ensure they remain relevant and enticing to students. This dedication to providing a valuable learning experience will not only attract new learners but also increase customer satisfaction and loyalty.
6. Launch Your Online Course with a Successful Seed Launch Strategy
To ensure your online course is ready for the public, it's a good idea to conduct a seed launch. This involves testing your course with a small segment of your target market, such as your email list, social media followers, or friends and family. The goal is to gather feedback, refine your course, and identify the needs of your market. While you may not sell many courses during this launch, it will help you gauge interest and validate your idea. Use the insights from the seed launch to improve your overall marketing strategy.
7. Promote and market your online courses for successful sales
To successfully market and sell your online course, you need to take several steps:
Optimize your website: Create a dedicated sales page that provides information about your course and encourages visitors to sign up.
Produce valuable marketing content: Start a blog, create videos, or engage in relevant online communities to showcase your expertise and attract potential customers.
Boost your social media presence: Engage with your target audience on social media platforms to increase brand visibility and reach.
Build an email list: Use social media and website forms to gather email addresses and establish a direct line of communication with potential customers.
Collaborate with other entrepreneurs: Seek partnerships with established online entrepreneurs to promote and sell your course, creating a win-win situation for both parties.
By implementing these strategies, you can effectively market and sell your online course, attracting and converting customers to grow your business.
8.  Have learners recommend your courses in the future
After successfully selling your online course, it's important to ensure that your learners have a positive experience and achieve success. Happy students are more likely to purchase your future courses and recommend them to others. Here are some tips to accomplish this:
Focus on customer experience: Create a positive and memorable experience for your students throughout their interactions with your business.
Foster a community: Build a community around your course through social media platforms like Facebook groups, Instagram Live videos, or Twitter hashtags. Encourage student interaction and support.
Encourage course re-watching: Recommend that your students re-watch specific modules to gain more value from your materials. Promote this in your community, live chats, and course content.
Gather and apply feedback: Listen to your students by collecting feedback through assessments or email surveys. Use this feedback to improve your course.
Consistently update your course: Update your course at least once a year to provide up-to-date information and show your commitment to your students.
Add troubleshooting and FAQ content: Address common problems and questions by creating troubleshooting and FAQ content. This makes it easy for students to find help and reduces the need for individual support.
Keep track of students' progress: Stay engaged with your students by following them on social media and occasionally sending them emails. This helps you identify any potential issues and address them proactively.
By implementing these strategies, you can ensure that your students have a successful experience, leading to repeat purchases and positive word-of-mouth recommendations for your online courses.
With the valuable information on how to effectively sell courses online, the time has come for you to utilize this knowledge and start generating revenue. The potential for success is massive, all you need is the right approach to leverage it!
---