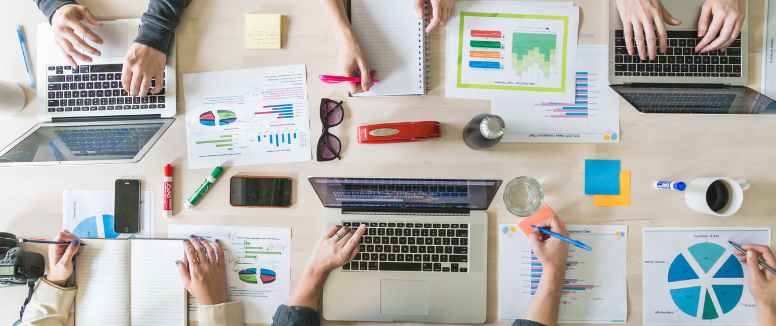 5 Ways To Tell If Your Employee Onboarding Course Is Effective
Your employee onboarding program highly contributes to employee knowledge, productivity, satisfaction and retention. Unfortunately, it is sometimes difficult to determine the success of your onboarding program by just receiving feedback from your new hires. New employees may come across sections in the onboarding process that they generally did not enjoy, but do not feel totally comfortable sharing this information with you, just yet. An effective onboarding program is crucial in creating great morale and momentum from the start, but also important for establishing a good employee experience and upholding your employees level of productivity. Let us take a deeper look at how you can really measure the success and effectiveness of your employee onboarding programs.
1. Check Out Employee Onboarding Course Completion Rates
Looking at the numbers when it comes to online training completion can tell you a lot of what you would like to know about your onboarding course. Utilize your LMS's reporting and analytics feature to take a look at which employees are successfully completing their training. If you come across any low completion rates, this likely means employees are not clear on what courses and training is required to be completed. On the other hand, it can also indicate your onboarding course is not engaging enough for your employees, or you did not allot enough time for a particular module to be completed. A good tip would be to provide your new hires with a detailed onboarding checklist, this way they have full knowledge and understanding of what needs to be covered in their onboarding process.
Your employees should feel motivated to learn and invested in their personal success, as well as the company's. Always keep track of metrics such as absenteeism and turnover rates. In addition, incorporating a social aspect into your onboarding program will help keep your employees engaged and also allow them to learn with and through other new hires. Employee onboarding programs are a great way to help new hires foster relationships with alike colleagues.
3. Calculate Productivity Rates
One of the main purposes of employee onboarding programs is to get new hires up and running quickly, but successfully. A way to determine whether or not you are reaching your desired result is by tracking when employees reach your expected productivity level. This may look like having discussions with your team managers about when new hires will be able to perform in their roles with little to no supervision, or running surveys that allow employees to give anonymous feedback about their training experience.
4. Quiz and Assess Employees On Learning Material
You can determine if employees are receiving what they require from your onboarding process by incorporating tests and quizzes at the end of each training module in your eLearning platform. If you find that employees seem to be struggling getting the answers correct with the same questions, repeatedly- this may be a strong indication that a particular section of your training module could use some improvement.
5. Ask New Hires For Onboarding Feedback
Empower new hires to feel comfortable giving feedback after they have fully completed their onboarding. Ask if they feel confident and capable in their new role with your company. Allow room for constructive criticism in regards to any areas you can improve to increase clarification in your course or any topics they wish they had more knowledge on. Also, let them know their LMS will have all the resources they need, accessible to them 24/7 if they ever need a refresher. Receiving feedback directly from those recently enrolled in your onboarding program is a helpful way to understand the impact and effectiveness of your employee training.
Creating a successful and effective employee onboarding program does take some thought. It may require some tweaking from time to time. However, the process involved is a great investment in your company and its employees. To learn more about how you can improve your new hire experience, request a call and one of our product specialists will be happy to help!
---