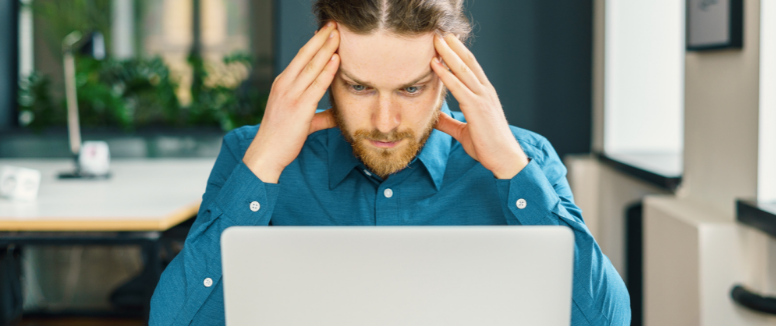 5 Things People Dislike about Learning Management Systems
An LMS (learning management system) is an integral tool that all L&D (learning and development) professionals should utilize. It is a system that helps facilitate online learning and allows learners to access resources they need at any time. However there are some things eLearning pros and users are skeptical about when it comes to using an LMS solution. The following are some of the most common gripes about learning management systems, as well as some ways you can overcome them.
1. Lack Of Social Interaction
Some learners might feel isolated from their coworkers or peers and may miss feeling a sense of community. This is a feeling that is attributed to a lack of social interaction. Many leaners enjoy being able to collaborate and communicate with others. Bouncing ideas off each other, discussing content together and sharing experiences are social interactions that are very impactful for many learning styles. However, choosing an LMS that does not support social features can curb the effectiveness of your training program and negatively impact your organization's training culture. 
Tip: Go after an LMS that has the ability to seamlessly integrate social tools into your eLearning course, it is also a plus if they are tools your users are familiar with. Social interaction and learning can also be encouraged by hosting live virtual classrooms.
2. Difficult Navigation
A top reason why people are hesitant in implementing an LMS is the idea that the navigation may be challenging. There is fear that it will be difficult to figure out, time consuming and just generally not an intuitive interface. If navigation is not user-friendly, it will affect both ends of the spectrum- your administrators and your users. Administrators will not be able to create courses and users will struggle to access and complete their courses.
Tip: You need an LMS with a user-friendly interface. It is vital that you ensure your online learners will be able to find buttons, links, modules and resources with minimal effort. Requesting a demo is a good way to help determine if the platform aligns well with you and your organization's needs.
3. Boring And Lack Of Engagement
In order to get the most out of your learning management system, online learners need to stay engaged. Users need interactivity to be able to stay immersed in the content being presented. Some eLearning solutions do not offer features that can aid in supporting this dynamic element. Unfortunately that will cause courses to go uncompleted, learners to get bored and drop off or just purely frustrated with content that seems so static. This is something you really need to avoid because your training and learning efforts will be ineffective and in vain.
Tip: Investing in a learning management system that offers gamification features will keep learners interested and engaged. The gamification element will also help learners absorb and assimilate your main takeaways. It will make learning a fun challenge instead of a tedious task.
4. Limited Reporting And Analytics Features
This is a pitfall that will affect both eLearning administrators and learners. If online learners are not able to track their progress and identify their own learning gaps it will be impossible for them to improve their skills and end their courses with the intended takeaways. And on the other hand, administrators will not be able to determine the effectiveness of their courses or identify what areas of the curriculum need to be revised or improved. Tracking and reporting features that are limited or inadequate, has a very negative impact on every aspect of the online learning experience.
Tip: Opt for an LMS that offers advanced reporting and analytics capabilities. Utilizing these metrics and trackable data will help you pinpoint training opportunities and pain points. Your eLearning solution should also provide learners with a personal dashboard where they can easily view their completed courses, badges and scores.
5. Lack Of Accessibility
Today's online learner spends a lot of time daily on their mobile devices. Therefore, an LMS that is not able to keep up with their lifestyle is pretty much obsolete. Learning management systems that are not mobile-friendly limit learners from expanding their knowledge and skills while they are on the go.
Tip: Modern LMS platforms allow online training content to be easily accessible from many devices such as smartphones, laptops and tablets. An intuitive LMS will automatically adjust and display the version that is best suited and optimized for the device being used.
With the help of an intuitive and feature-rich LMS, eLearning is fun and stimulating. SkyPrep helps lay the groundwork for you to deliver a successful online learning experience. To learn more, request a call and a product specialist will reach out to you shortly.
---