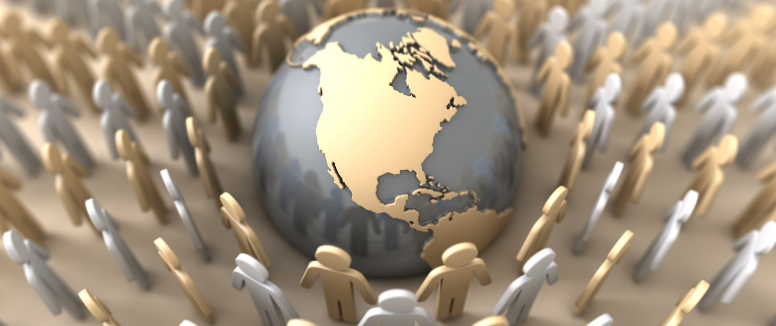 Training 101: The Benefits of Extended Enterprise Training
Organizations that are successful know how important it is to invest in employee training and development.Training your employees elevates their skillset, increases their productivity and keeps your business trending upward. Competition across all industries is growing daily and companies should also consider training individuals outside of their workforce. This is where extended enterprise training comes into play. Extended enterprise is the training of anyone who sells or uses your services or products. The focal point of this type of training is to educate individuals on product knowledge, in addition to the company's mission and goals.
There are two categories that extended enterprise training is typically divided into, partner training and customer training. Your consumer falls into the category of customer training. This training will assist your customer by educating them on how your product works and how they can successfully utilize it. Partner training covers all of your external business partners, such as vendors, resellers, franchises, and contractors. Training your external business partners will ensure consistency, uphold a positive brand image and maintain top notch experiences for your clients. With that being said, let's take a further look at some of the key benefits of extended enterprise training and what it can help your business achieve.
1. Increase customer loyalty and retention
You do not want your product to make it on the "things i won't be repurchasing" lists and vlogs. If your customer does not find value in your product, both your brand and product will go downhill. Some of the main reasons a customer will not likely reach for your product are because they do not know how to properly use it, or they have not found a way they can incorporate it into their lives. Extended enterprise training can address both those issues. When someone can incorporate your product into their daily lives, they will always be a loyal customer. Extended enterprise training can inform customers on how a product can fit into their lives and how they can reap the most benefits from using it. This knowledge will encourage them to renew subscriptions, make repurchases and even share their love for the product with friends. 
2. Improve customer satisfaction
The goal is for your customers to be excited and happy about your products and to be able to bring value to their daily lives. When customers are able to use your products without much effort, it creates an amazing and positive experience for them. Their lives are busy as is, the last thing they want to be doing is fumbling around, getting frustrated and wasting time trying to figure out how to use their new purchase. Extended enterprise training will allow your customers to discover all the benefits of your product and the problems it can solve for them. The positive interaction with your brand will improve customer satisfaction. 
3. Increase sales
Your customers and business partners have the ability to drive your business's sales. For business partners, extended enterprise training enables them to have in-depth knowledge of your company and how the products or services work. This deeper understanding will allow them to enlighten your customers, help them find what works best for their needs and generally make it easier to have a successful sale. Extended enterprise training for your customers, leads to customer satisfaction which then translates into repeat business. Like we mentioned above, if a customer likes your product it increases the chances of them raving about it to their friends and family. This is literally free advertising for your business, increases its credibility and makes your brand and products stand out over competitors in its industry. 
4. Build a strong and consistent brand image
Going the extra mile to offer training for your customers, shows that your brand cares to connect with its customers and wants to ensure they have the best possible experiences with the products. Extended enterprise training is a great way to have leverage over your competitors and establish your brand as being superior, yet thoughtful. Additionally, all parties involved in selling your products -whether it be directly or indirectly, should always be consistent with your brand image and maintain a positive experience for customers. Extended enterprise training indefinitely covers product knowledge but will also make your business partners aware of your company's short and long term goals. They will be able to understand your brand's vision and stay aligned with it.
5. Helps improve your products
By utilizing extended enterprise training your customers and business partners will come to know your product very well. After your customers have incorporated your product into their daily activities, they may have some questions that your team has not yet thought about. Your external business partners will also have their own experiences as they interact with the product. These interactions open up a door for opportunity, as you will be getting feedback from both ends and it will allow you to fix any issues early on.
SkyPrep's automated external-training process provides the tools needed to improve customer and partner training. To learn more, request a call and a product specialist will reach out to you shortly.
---
2 responses to "Training 101: The Benefits of Extended Enterprise Training"