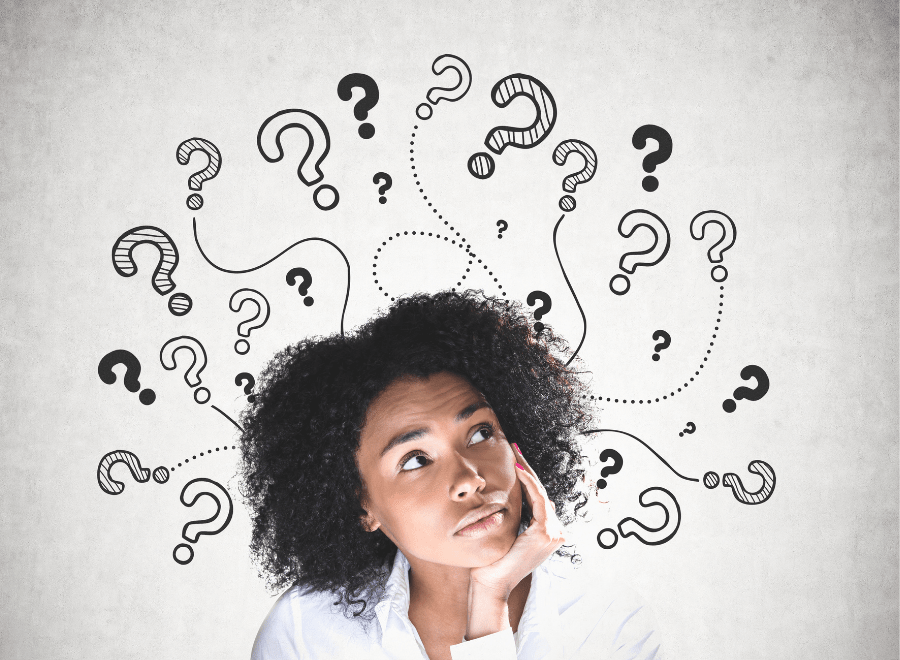 Developing an Online Course: 8 Questions to Ask Before You Begin
Define your objectives before creating an online learning course
Creating an online learning course takes a lot of preparation and is a challenging and rewarding venture. However, before you get started it is good to know what you are getting into.
We've compiled a couple of questions to guide you prior to creating your course so that you can hit the ground running.
1) What knowledge level is my course designed for?
You need to determine how much you expect your online learners to know before they start your course.
Are your learners going to be new to this area of study, do they have some experience in the field? Is your course best suited for a learner with a certain number of years in the industry? Or is this the beginning of a new profession?
If you can answer these questions, you will be able to figure out what information should be included in your online course and what audience it can be marketed to.
For a beginners course, you may want to let your learners know about any basic requirements you see fit, such as internet access or familiarity with particular topics or programs. For an advanced level online course, you need to be specific about what prerequisites would be needed (for example: "Learners should have 3 years of web design experience".)
2) Where will learners be taking this course from: Home or Work?
Many organizations invest in online training and certification for their employees. It helps in improving knowledge training and to develop and nurture talent. If that is your target audience, you will need to market to businesses, rather than individuals.
When employees are enrolled in corporate training courses, they usually have a set timeframe to get through the learning material and that can reinforce motivation for completing your online course. However, when learners enroll in a program with their own initiative, they are most likely squeezing the learning course into their schedules, on the side.
They may be enrolling in your course because they are highly motivated individuals that want to keep learning and developing while dealing with other life commitments. If you want learners to be able to take your course from anywhere and at any time, think of ways your content can be easily digested to fit around a busy schedule.
3) How long should my course take to be completed?
Many online courses do not require learners to have it completed by a certain deadline. These open-ended courses allow learners to sign up and learn at their own pace.
On the other hand, some learners may be looking for an online course with a more firm schedule that they must complete within a given timeframe. If that is the case, you will need to let your learners know how much time they need to allocate to your course before they enroll.
You can deliver information about your courses time frame by noting "this is a three-week course that requires an 8-hour commitment a week" or "this certification course will take a total of 30 hours to complete."
Online courses vary in length, you could also be providing a 2-hour informational webinar that learners can receive a micro certification. No matter the length of your course, make sure your learners are never blindsided and know what to expect.
4) Will learners require one-on-one training?
The majority of online training courses allow learners to progress at their own rate without a live instructor. However, certain courses may require individual learning sessions. If so, you will need to plan your schedule to accommodate a larger workload.
A good tip would be to limit the number of learners that can be enrolled at a time so you don't get in over your head. With this in mind, virtual training sessions are a major selling point for some learners. The inclusion of a live training session will add a lot of value to your package and allow you to charge more for your online learning course.
5) Will learners want to pay for my course?
Is the course you are offering valuable? Will learners be able to use it to advance in their professional careers? Or is it more geared toward someone that wants personal gratification? Do you offer a certificate on completion of your online course? Do learners need to complete this course for a current job role they are in?
Online training programs that are highly valuable are the ones that educate you on a measurable and definable skill that you can link to your own professional growth.
People are likely to easily justify spending a lot of money for a course that they can receive certification from or help them land a promotion at work.
6) Will learners know how to navigate a Learning Management System?
The familiarity of education through online courses varies among individuals and demographics. Most students nowadays are familiar with some form of online learning with their educational experiences.
They have most likely completed homework their instructors have assigned via an LMS or submitted their work through an online portal. For this group, your online course will not be hard to maneuver. On the opposite side of the spectrum, some learners may not have any experience with a Learning Management System, so you will need to include some extra instructions and tips ato help them navigate your course with ease.
7) How will you measure learners' success?
Upon defining the objectives of your online course, you will be able to easily measure the ways in which they will be achieved.
If you are promising learners that they will be capable of a particular skill at the end of your course, you need to be positive they are able to do so. Whether that means creating a series of tests and quizzes or having them submit a final project for you to review. If the results are measurable, the more confident you can be in promising success to your learners.
8) What will learners gain upon completion of the course?
No one is going to enroll in your course if it is unclear what they will be learning. You can create a clear understanding for your future learners by outlining your course syllabus or by describing specific skills they will learn per section.
Try to include some concrete examples to strengthen your value proposition. Think of how you would add a section in your course description that promises a specific outcome. What would it sound like? A good prompt to start with could be "by the end of this course, learners will be able to…(list all the things they will be able to do.)
It is so important to ask yourself the right questions before creating your online course. SkyPrep can help you create effective and engaging courses, no matter who your audience may be. Connect with a specialist today to learn more.
---