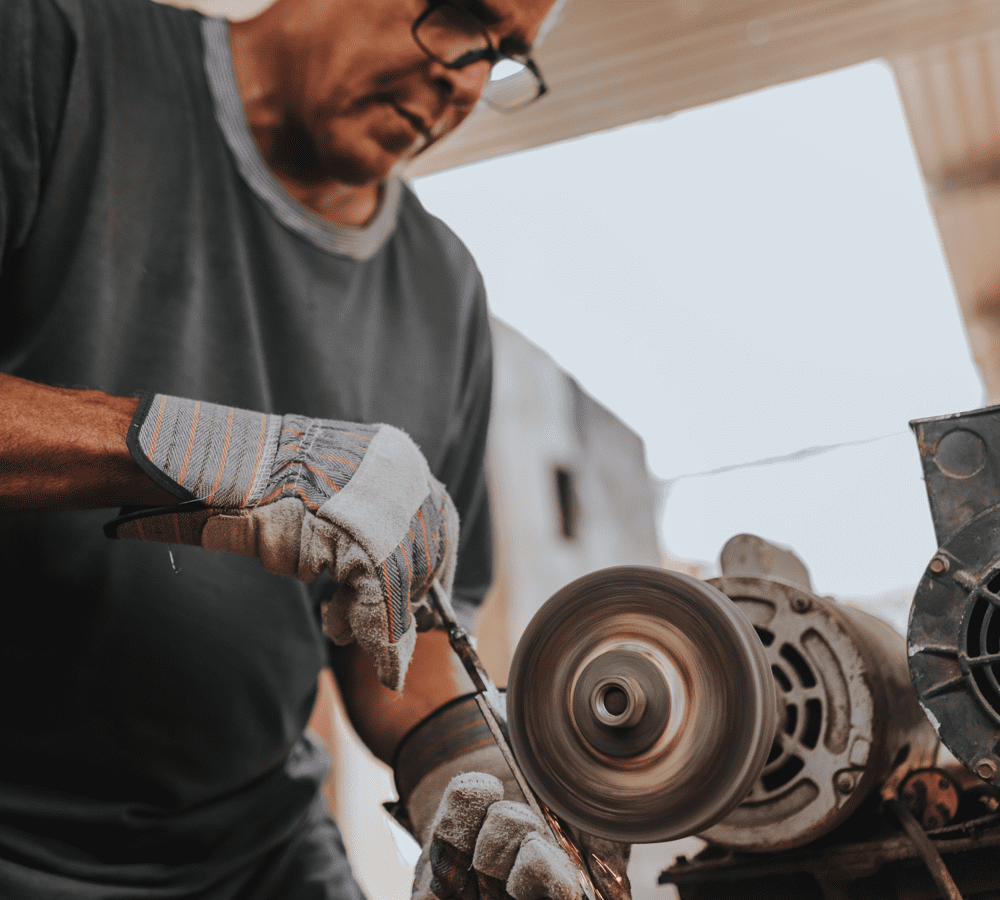 How a Learning Management System Can Help Manufacturers Elevate Their Training Program
Manufacturers are facing greater challenges than ever before in today's fast-paced global economy. From skilled labor shortages, technological changes, cybersecurity threats, and increased customer demands, manufacturers need to effectively stay on top of their training to address these areas.

How can manufacturers stay on top of the challenges? Adequately educating their workforce on policies, processes, and procedures will make them more knowledgeable and operate more efficiently. This will help to improve your workforce's performance and ensure they are meeting compliance requirements.

However, traditional training is not enough nowadays. With the advancement of technology and having large dispersed workforces, a Learning Management System (LMS) is a valuable tool that enables organizations to deliver consistent and effective training across the board that can be accessed anywhere, at anytime.

Here are the types of training that are essential for manufacturers and how an LMS can help elevate them:


1) Role Specific Training

The manufacturing industry is rapidly evolving from a wide variety of factors from technological updates, global competition, labor shortages to industry regulations. It is crucial for manufacturers to equip their workforce with the proper knowledge and skills they can apply to their roles so they are able to minimize knowledge gaps, be more productive, and successfully adapt to the challenges listed above.

An example of a significant challenge affecting the manufacturing industry is a major skilled labor shortage. With the baby boomer generation entering retirement, it puts the manufacturing industry at risk of a major labor shortage. According to Deloitte, there will be an estimated 2 million positions unfilled by 2025 and 2.4 million positions by 2028, putting $2.5 trillion in manufacturing GDP at risk over the next decade.

An LMS enables manufacturers to provide efficient training and easily accessible resources to train their workforce on new skills to improve performance, and to take on new tasks to fill labor gaps and reduce downtime. These are three areas an LMS can help manufacturers deliver role specific training:

New Skills and Professional Development

An LMS allows you to create skills training courses and learning paths easily that can quickly be assigned to learners. You can mass enroll users in courses with a few clicks or have it done automatically and instantly based on workflow automation rules you can set up. By doing this, you ensure your learners complete the required training and are equipped to take on new responsibilities.


Social Learning

An LMS provides a social learning platform to capture and share knowledge and content across the organization. In the case of the skilled labor shortage, information from the more senior and experienced employees can be stored and distributed. The entire team will have this key knowledge readily available when senior employees retire.

With this type of collaboration, you also create a community among your employees which will help boost employee engagement and morale.


Reporting

Lastly, an LMS provides you with visibility into your training program to track learner progress. LMS reporting capabilities allow you to collect training KPIs, such as who is certified to work and who is not. These insights will let you know the state of your workforce which will help you to better manage your resource capacity and fill in any labor gaps.


Improve your workforce training today!

2) Compliance Training

Manufacturers have a lot of compliance requirements from strict industry standards and regulations such as Cybersecurity, Health and Safety, and ISO standards they need to adhere. Cybersecurity is one of the biggest threats against the industry because of the digitalization of industrial system. According to PLANT Magazine's Manufacturer's Outlook 2018, about 50% of manufacturers are not fully prepared for various types of breaches. This is just one example of a compliance area manufacturers need to address in order to protect its people and the business.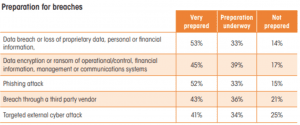 With the high number of compliance requirements manufacturers need to meet, it makes it a difficult challenge to ensure their workforce is completing all of the required compliance training. Not doing so can lead to liabilities and hefty fines which is why it is crucial for manufacturing organizations to provide up-to-date compliance training in an effective way and be able to see who completed their training and who did not.

In this case, LMS solutions offer compliance features such as auto-course enrollment, automated deadline notifications, and compliance status reports. Utilizing these LMS features will help you to manage your compliance processes more easily and ensure your workforce is meeting standards.


Course Auto-Enrollment

You can set up trigger-based actions to help make sure your workforce participates in compliance training by automatically enrolling them in those classes based on user properties such as location, completion status, training deadlines, and department. For example, an LMS will have API capabilities to integrate with other software you use such as an HR platform. If you have new hires you added to your HR database, you can instantly import them from the HR platform into your LMS and auto-assign them to courses on cybersecurity training. You are also able to auto-enroll users to the same course when they are due for re-training directly within the LMS platform.


Automated Training Deadline Reminders

Automated reminders can be set up to help your learners stay on top of their compliance requirements. You can set up reminder emails that go out if someone did not complete a compliance course, or have training or certifications that are about to expire.


Compliance Reporting

Reporting capabilities provided by an LMS will give you better governance over your organization's compliance status. You can easily pull reports to see who is compliant and who is not. If you notice you have a number of learners who are not passing the required classes, you will be able to clearly spot this and put plans in motion to help ensure your learners have the right resources to complete it.


3) Ongoing Training

Technology is advancing at a very high rate of speed. It puts pressure on manufacturers to use the internet of things (IoT) and creates a larger need for technically skilled employees. Manufacturers need to be able to utilize the latest technology and innovations to remain competitive and innovative, but just implementing new technology is not that simple. You need to ensure that your employees adopt the new processes or your team will not be able to properly use it which will defeat the purpose of bringing in the new system in the first place.


Manufacturers need to deliver training quickly and consistently as soon as new technology enters the workplace, to ensure team members are properly trained on the system and can start using it as soon as possible.


An LMS provides a platform for manufacturers to quickly respond to changes that come from technological updates and process modifications. Anytime new training is needed for new products, machinery, and processes, organizations can set up these courses and assign them to the appropriate users quickly. You are also able to centralize training resources such as product guides and how-to tutorials so learners are able to access it anytime, anywhere when they need support.


Final Thoughts:

Manufacturers are facing a wide variety of challenges today that is impacting their bottom line. From skilled labor shortages to increased customer expectations, manufacturers need to adapt to these changes quickly. Having a knowledgeable and skillful workforce will help alleviate these challenges which can be achieved from providing efficient, consistent, and engaging training. An LMS will help support your organizational training needs by offering an online platform to deliver, manage, and optimize your training initiatives, improving the quality of the training experience for learners. You will equip your employees to be more productive and ensure they are strictly compliant to regulations and company processes.


SkyPrep has helped many manufacturing customers such as the US Information Systems (USIS) address the challenges mentioned and more.


Learn how SkyPrep can help you elevate your online training program.
---