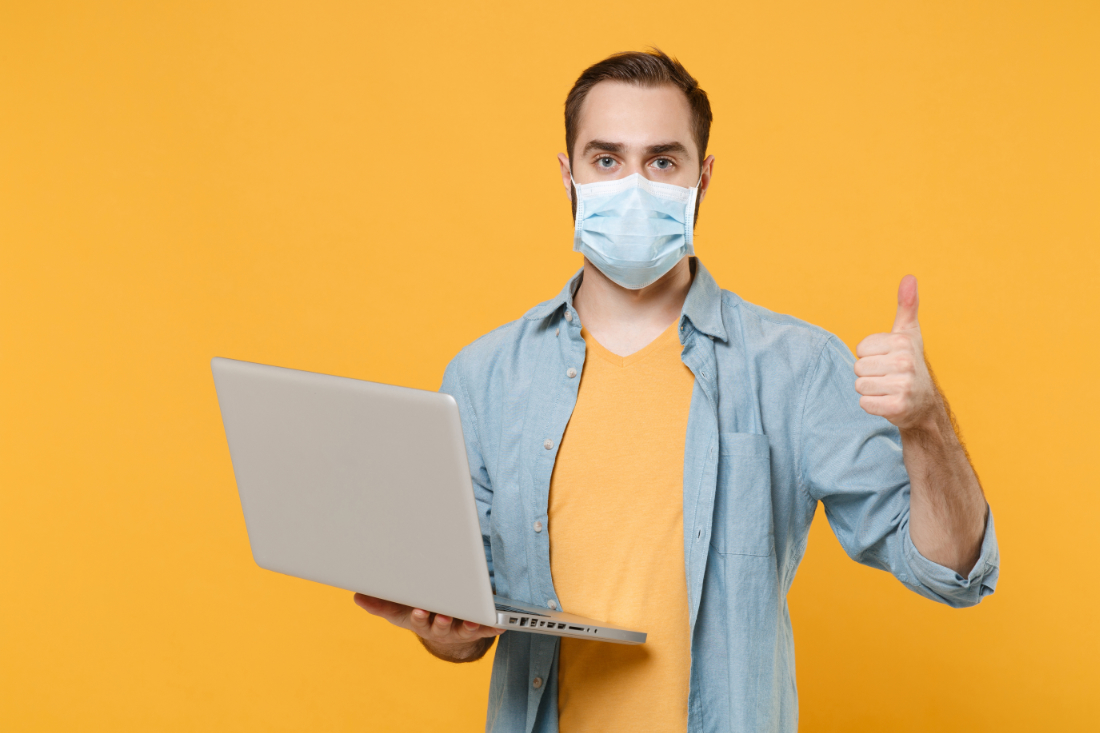 How COVID-19 Has Changed Training
The COVID-19 pandemic has impacted almost every area of our daily human existence. Businesses have had to consider many changes, especially in regards to workplace learning, and have had to adapt to these demands in hopes of maintaining their pre-pandemic momentum.
In employee development, flexibility and creativity have become a top priority. Businesses should want to steer as far away as possible from a "we have always done it this way" mentality. It has been over a year now that the pandemic has brought a drought upon many businesses worldwide.
Each passing day that we are not willing to take additional risks or modify certain sectors of our businesses, has proven to result in loss. If this factor is acknowledged, it can act as a great tool to influence decision making for surviving businesses, in this fiercely competitive climate.
The need to remodel the workplace training approach should not only be a method to get us through the COVID-19 pandemic, but should be viewed and a way of our future. The global pandemic has not altered every aspect of training culture, but let us observe what has definitely changed due to the pandemic, so we can continue to move toward the future successfully.
Location Restrictions
Due to the COVID-19 pandemic, social-distancing constraints and restrictions on in person gatherings have been put in place. These limitations have most likely hindered employee onboarding and employee training.
Luckily, instructor-led virtual training and eLearning platforms have made it possible to carry on with scheduled training, while ensuring the health and safety of your staff and the community at large.
Creative Thinking
At the beginning of the pandemic, business leaders were motivated to modify their pre-pandemic training and learning methods. With social-distancing guidelines enforced, screen time has been increased and personal interaction has decreased.
This has prompted business leaders to invent new imaginative solutions to keep their employees engaged and interested. Being aware of the changes in employee education assists in creating a healthy growth environment and overall benefits your employees well-being. Now, more than ever, being resourceful and knowing when to implement the necessary changes for your business is crucial.
The Normalization of Virtual Training
With a large number of employees working remotely, the COVID-19 pandemic has reinforced the normalization of virtual training. The pandemic has caused an increase in the need for online training platforms and is proving to be imperative to virtual learning.
We can not predict if the demand for in-person training will ever be eliminated entirely, however we must envision the future way of learning to be virtual.
Reinforced Community and Teamwork
Organizations are now focusing on creating eLearning resources that are of higher-level quality content and reskilling their instructors at a higher rate than before our pre-pandemic environment. As most of the world has been adjusting to fewer in-person meetings, businesses focus on ensuring a workplace environment of equity, diversity and inclusion among their teams.
With the use of your eLearning platform, the pandemic prompts company leaders to allocate robust efforts and activities on teamwork and community to strengthen a healthy, all-inclusive connectivity level.
Final Thoughts
The COVID-19 pandemic has modified workplace learning in an unprecedented way. In order to adapt to this new normal, resilience is required when it comes to your organization's training programs. Adapting your training program will provide benefits to your company, all across the board. SkyPrep offers a pandemic-friendly training platform. To learn more, request a call and one of our specialists will contact you shortly.
---