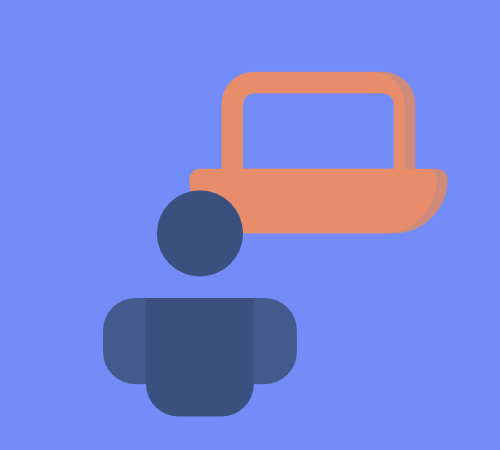 6 Reasons an LMS Is Essential During the COVID-19 Pandemic
Globally we have all been faced with uncertain times as the COVID-19 pandemic has continued to unfold. Organizations all over the world have temporarily closed down to protect their employees, staff, and customers from possible virus contact. Fortunately, the use of a learning management software (LMS) platform has made it possible to carry on with employee learning and training. Businesses are rapidly finding ways to take advantage of the digital space.
A learning management software (LMS), is a software solution that manages your organization's learning and development administration, monitoring, and reporting of online courses and training programs. With virtual classroom features, it allows instructors to interact with their learners and host learning sessions online. Here are some reasons why an LMS solution is incredibly essential during a time where social distancing and lockdown protocols have been put in place.
1) Provides continuous education
The pandemic has forced a major number of organizations to shut down in hopes of minimizing the spread of the virus. Nevertheless, this does not mean learning has to be put on hold. With LMS technology, learners are able to continue learning online. An LMS serves as a virtual classroom. Learners can still learn, only now from their respective homes. In order for learners to utilize an LMS they only need internet connectivity and a device to continue their courses online. An LMS will ensure that physical distancing and location are not an issue for your administrators and employees.
2) Ensures health and safety
Amidst the COVID-19 era, health and safety have become the top priority for the government and every organization. Organizations are now more than ever, looking for the best virtual classroom, where they can provide continuous education for their employees while ensuring their health and safety. While using an LMS, employees, and staff won't have to be in fear of exposure to the virus. The risks of getting infected and infecting others are minimized and social distancing is secured.
3) Online learning guarantees effectivity
Learning remotely is definitely a different experience in comparison to learning in a conductive space. Instructors and learners are more likely to be distracted or unable to focus when they are learning from home. Luckily and LMS provides tools and features to ensure stimulating activities and learning experiences.
Administrators can upload PowerPoint presentations, distribute learning material, post reminders, delegate assignments, and administer tests. In some opinions, an LMS may even be a more effective and efficient learning method when compared to traditional ways. A learning management system offers a wide integration of content such as links, videos, forums, document sharing, and live conferences, to say the least. It provides a centralized space for all your learning materials and resources, that is available and easily accessible to anyone enrolled in your course.
4) Monitors progress and performance
One of the biggest benefits of utilizing an LMS is its reports and analytics regarding the effectiveness of your online course. An LMS monitors your learners' performance and progress in the course. It has the capability to measure their progress in the course by keeping track of their grades, submissions and engagement within your course. Course administrators also have the ability to create milestones for learners that need to be completed in order to be on the right track with the course progression. Another important feature is that your LMS will be able to pinpoint areas in your course that could use improvement. It can also assist in identifying which learners may need extra guidance in particular sections of your course.
5) Personalizes the online learning experience
A learning management system lets you personalize the learning experience. Employees can learn anytime and from anywhere they want. It offers flexibility in regards to where, how and when it can be accessed. They can choose when they want to take their course and from what device they would like to use. Administrators also have absolute control over how they would like content to be delivered to their learners. Seeing as there are many different learning styles, you can upload material that fits best to individual needs such as videos, audio, visual presentations, scenario modules, etc. This not only customizes the eLearning experience but personalizes it as well.
6) Increases engagement
An LMS provides a variety of tools for communication to keep learners engaged. These tools may come in the form of messaging applications, forums, knowledge-sharing platforms, or social media integrations. These tools encourage learners to keep the channels for interaction open so that anyone can ask questions, discuss ideas, or get clarification for anything course-related. Having several people on a virtual conference call can be very difficult, especially trying to ensure everyone is equally being heard. An LMS will ensure equal engagement with everyone that is enrolled in your course.
With the right tools like SkyPrep LMS, you can pave the way to an innovative form of learning. 
---