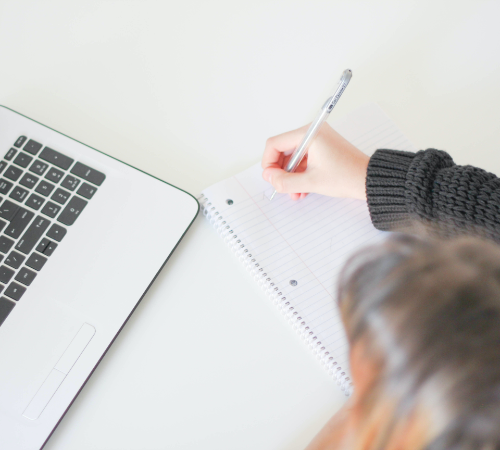 How COVID-19 Has Reshaped the eLearning Experience
Being faced with sudden change is always challenging, especially if we have not been offered the option of making the choice or alteration ourselves. The global pandemic -COVID-19, has unfolded right before our eyes and has since made a profound effect on our lives. The impact of COVID-19 has shifted our realities and left us with very little time to prepare. For many it has been very difficult to adjust during this period of time. With the majority of the world under a stay-at-home order due to the Coronovirus, you have most likely heard a lot of buzz about the benefits of eLearning or online training.
Over the last while, eLearning and the use of online training software has grown exponentially. It is primarily used for professional development, certification training and education, but not limited to these forms. Online learning has now, more than ever, given us the opportunity to reshape our daily lives. Office closures and other disruptions no longer can prevent us from growing and learning.
It is said that every cloud has a silver lining, fortunately, eLearning is making it simple and convenient to build essential skills for our future. Let's talk about the benefits of online learning and online training that we can enjoy amidst COVID-19 and in the future!
1) Flexibility
With circumstances changing so rapidly, eLearning software gives you the agility to revise your approach to online learning. A benefit of online learning or online training is the ability to learn anytime you want. You won't have to schedule specific class times, you can work on your course whenever you have the time.
You don't have to get dressed up or take into account commute times. Whether you are a morning person or a night owl, you now have the ability to learn when works best for you. You can wear your cozy pajamas or your more "professional" home attire. All dress codes are acceptable when you are learning virtually. Learning from the comfort of your home, or anywhere with internet access – enables you to relax and really invest the time and energy into your online learning courses. The flexibility makes it easier to manage the demands of your family, obligations, job, hobbies and other responsibilities. 
2) Continuous Learning
eLearning allows you to learn in bite-sized chunks. You can fit in online learning or your online training courses in between Zoom meetings or making your lunch. The advantage of learning when it works for you can be less stressful and make the process of developing a new skill or completing a course more fun. When you are having fun and enjoying learning at your own pace, you are more likely to become a lifelong learner and this brings many benefits to your mental health, your professional success and your overall well-being!
3) You Can Still Have Fun And Be Social
Most LMS (learning management systems) are mobile-ready and make the online learning experience a convenient and social one. Most LMS providers incorporate social elements and gamification into the eLearning software. This feature boosts motivation and engagement as it lets learners interact with their peers as they learn. Learning will now feel very similar to your favorite video games, with their badges and scoreboards. The lighthearted fun experience increases participation and the retention of course content. Social learning knowledge sharing platforms such as BoostHQ also gives learners a fun space to share ideas and have discussions on course material. This engagement will further deepen the impact of the course on your learner.
4) Get Refreshed
Currently, there are not many places we can go and not much we can do. Online learning offers us the opportunity to focus on what we can do. Online training can allow employees to refresh themselves on valuable training content that will help position them for growth and success when they are able to re-enter their workforce. Once we get to the other side of this current time, the time and energy you spent investing in yourself will pay off and make you invaluable to your team and organization.
5) Take Control Of Your Future
If you have desired a promotion, now is the best time to get your online training in to come back in a greater position. If you are considering a career change, why not get acclimated with the tools you may need to make the shift. COVID-19 has created a lot of uncertainty, but let's try to look on the bright side. Once the current crisis has let up, we will begin to transition to a new normal and there are bound to be new opportunities externally or within your organization. With the use of an eLearning software you will get the skills and knowledge you need to differentiate you whether you are applying for a promotion or a new job. It is difficult to know what the future holds, learning something new wont hurt and it could lead you to a new passion or new role in your career you would have never unveiled otherwise. 
eLearning allows us to take control of our lives. It is agile and dynamic. Get in touch with a SkyPrep product specialist to learn how you can effectively learn, grow, and train your team. 
---