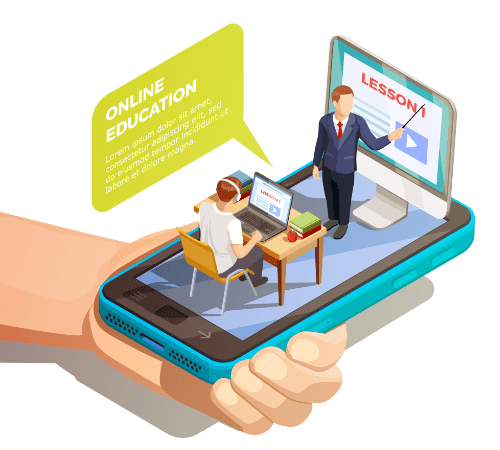 4 Best Practices for Transitioning From Offline to Online Learning
The sudden outbreak of the Coronavirus has forced many companies all over the world to shift their operations online. And, this includes their employee training and development programs as well as onboarding initiatives.
However, transitioning from offline to online training is a challenging process. It can be overwhelming, especially if you have never used online training tools or eLearning technology before.
In this article, we'll take a look at four best practices that can help you simplify the transitioning process.
1) Make sure to start off with defining the objective and goals of your training
The first step is to determine what you want to get out of your training and what outcomes you want to measure.
Are you planning to onboard new hires? Or, do you wish to offer compliance training to existing employees?
Setting a clear purpose will help facilitate the creation of your training content that's relevant and useful to your learners. At the same time, it will set expectations for your learners. They'll know precisely what they are going to achieve at the end of their online session.
Plus, having well-defined objectives at the start of the training process will also help you identify what metrics you wish to measure. This way, you'll be able to measure performance of your eLearning initiatives and see if they are a success or not.
2) Leverage your existing materials
Designing an eLearning course or training is not as challenging or expensive as you probably think it is. You can simply use your existing materials and resources to create your online courses.

All you have to do is locate your materials, then organize and package them as handbooks, guides, videos, PDFs, or PPTs. Next, bulk upload them on your online training delivery platform such as a learning management system (LMS).

Make sure that you organize all your content by department, title, or type of training (such as onboarding or compliance for example). This will help you combine the materials, later on, to create courses effortlessly.

You don't have to be a tech aficionado or a programming guru to create online courses. Online training tools do not need coding at all. You simply drag and drop your materials into a course and it's complete.

Plus, you can also recycle your existing content to create new courses within a matter of minutes.
3) Shift your instructor-led training classes to online webinars
The best part about using an online training platform is that it supports webinar integration. As a result, you can transfer all your instructor-led training (ILT) sessions into online webinars via these integrations.
You can share videos, slides, audio, and several different formats with your learners, increasing their engagement with interactive whiteboards, polls, and quizzes.
Plus, the integration provides discussion forums that allow learners to engage with the training by participating in those forums and asking questions during the session. This real-time interaction adds a personal touch to the learning experience of your employees.
4) Set up reporting to stay on top of training performance and identify knowledge gaps 
To know how effective your training program is, it is critical to track the performance of your online courses.

Online training platforms support robust analytics, providing you with real-time reporting capabilities. You can track learner progress, see where they are struggling in, the completion statuses of courses, and so much more.

This way, you'll be able to see what's working well and what areas you need to address or improve.

For example, if many learners are struggling with a particular topic, you might consider revising its content or offering supporting resources to help them better understand.

Similarly, if the passing ratio of a course is 100%, you might consider adding a slight twist to make it more challenging and mentally stimulating.
Wrap Up

The Coronavirus outbreak or any other pandemic doesn't mean you should stop onboarding or training your workers remotely. With technology, it makes it possible for you to train your remote team with ease.

Use the right tools available to ensure your remote employees enjoy the learning experience that'll make their work more gratifying and fruitful.
---