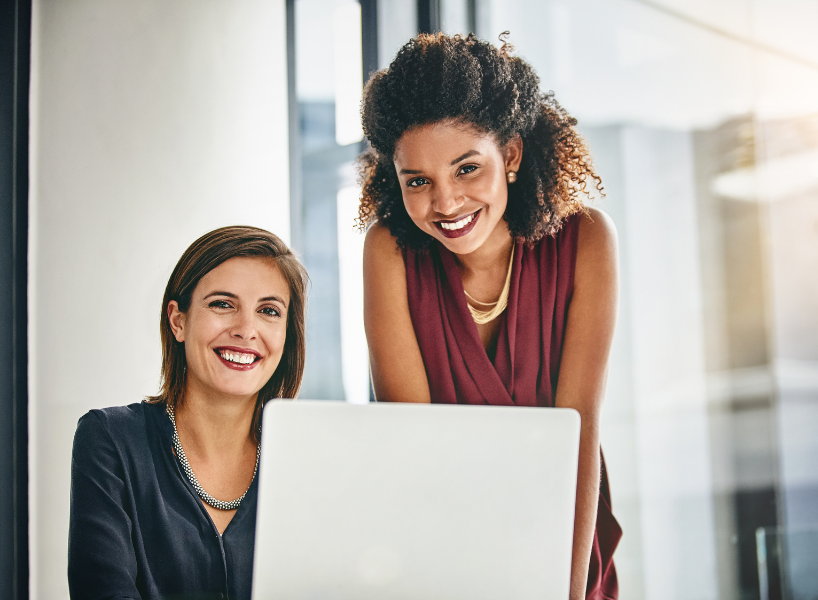 Choosing an LMS: Five Features to Look for in a COVID-19 Reality and Beyond
Over the last couple of months, businesses in every sector of the economy have been faced with an overload of changes. With a vast number of employees working from home and a severe stay-at-home order in place, businesses usual operations have been heavily disrupted. Companies are now having to figure out how to refocus and realign particular priorities. One major one being, corporate training.
Corporate training is definitely a priority and not something organizations can afford to postpone, without dire consequences. In this article, we will help you determine what capabilities your corporate LMS should support to help your organization stay on track amidst and after the COVID-19 pandemic.
Live Communication
An essential part of many professions has been face-to-face communication with employees and colleagues. With many employees working remotely from home, interactions have been very limited. Lacking the type of interaction that we are used to presents an unfavorable effect on the interpersonal skills and motivation of employees. It is now, more than ever extremely important to include live communication, especially communication via video into your online corporate training programs. Selecting a learning management system that allows for the implementation of video conferencing presents a great advantage over a solution that only offers a live texting function.
Integrating a video chat feature such as Zoom or GoToMeeting will give employees the opportunity to speak directly to the presenter, if needed, and assist in resolving urgent issues faster. Furthermore, live webinars and virtual classrooms will help strengthen your workplace culture and keep the team spirit going strong for your employees that are working through online training courses or group assignments.
Engaging Content
The use of media tools in the employee training space is not a new concept. HOW media materials are used to support your employee's online learning experience is what differentiates a "cookie-cutter" training solution from an exceptionally engaging one. Look for an LMS solution that gives you the ability to create and upload multimedia content such as audiobooks, workshops, how-to guides, links, and videos, etc. Your LMS should be an extensive on-demand library. Also, consider an LMS that is mobile-ready so that your users will be able to access it on multiple devices.
Advanced Reporting and Analytics
Advanced reporting and analytics are some of the top features to look for. Be sure to identify your learning goals and objectives prior to choosing your learning management system. SkyPrep LMS features customizable metrics. These features will allow you to track online learning initiatives that align with your company's needs and bridge any learning gaps. It is also a good idea to start a free trial to test out these reporting tools. The use of this data can help you with eLearning personalization and refine your eLearning courses effectiveness. 
Flexible Scalability
Your business situation is bound to change. Whether it be operating across several locations, or with government restrictions eased or tightened. During the COVID-19 pandemic, companies have found themselves having to urgently expand their online training programs and support an increasing online learning base. SkyPrep LMS is well equipped to handle such scaling. Companies have the option of developing a custom LMS with a highly scalable infrastructure or they can choose to migrate their existing content.
Cross-Platform Access
Mobile devices such as smartphones, tablets and smart watches unlock new opportunities for employees to integrate online learning into their daily lives. A corporate LMS that is mobile-optimized will give your learners more freedom to decide when and where they want to complete their online learning material. It also encourages participation because it can be accessed from anywhere. With most people's routines disrupted by the effects of the global pandemic, an LMS that supports this feature of accessibility is certainly beneficial.
Implementing a robust LMS as part of your corporate learning strategy is a great benefit in times of social distancing. Request a call with one of our specialists to learn how SkyPrep can help your business address challenges your learners are facing due to the pandemic. 
---