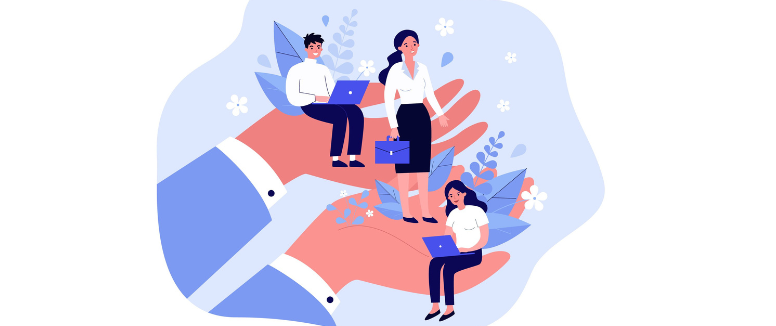 5 Advantages of Utilizing a Learning Management System (LMS) For Employee Training
A learning management system (LMS) is an invaluable tool for facilitating efficient and effective training within an organization. With an LMS, you can seamlessly create, deliver, and oversee various aspects of training, both online and in-person. From employee onboarding to ensuring compliance and product knowledge, training requirements can become increasingly complex as a company expands. However, implementing a LMS can alleviate the burdens associated with managing training initiatives. Here are five advantages of utilizing a LMS to manage training in your organization.
1. Monitor learner progress and evaluate performance
With the help of reporting and analytics, there will be no uncertainty about the effectiveness of your training programs. Within Learning Management System (LMS), you can obtain valuable insights into learners' completion rates for various modules, as well as a comprehensive history of their attempts and scores. This insightful data allows you to identify areas where learners are facing difficulties and provide them with additional resources and support. Moreover, you can gain a holistic understanding of the overall performance of your training modules and make necessary adjustments if multiple learners are encountering similar obstacles.
2. Effortlessly update content with the click of a button
Using a learning management system (LMS) allows all content to be stored in one centralized location, removing the need to store files on individual devices or in physical copies. This setup makes it incredibly easy to keep content up-to-date. Whether it's replacing outdated videos in a soft skills training program or updating company policies for new hires, updating content is as simple as logging into the LMS and making the necessary changes. This feature is especially useful for companies in heavily regulated industries that require regular compliance training. By updating compliance standards and incorporating new laws into the LMS, companies can ensure that their training materials are always current and relevant.
3. Enhance User Engagement and Participation
By using a Learning Management System (LMS), users are provided with a personalized dashboard that enables them to actively track their own progress. This empowers them to take charge of their required training, while also encouraging them to explore and sign up for additional courses offered by your organization. Additionally, using a LMS allows for the integration of blended learning approaches, multimedia content, interactive microlearning modules, and social learning experiences, all of which can significantly enhance user engagement and improve knowledge retention.
4. Enhance training accessibility for all employees
By implementing a cloud-based and mobile-friendly Learning Management System (LMS), training modules become readily accessible to employees from any location. This is particularly beneficial for remote workers and those within a global workforce, allowing them to conveniently engage with training materials. Additionally, employees who wish to improve their knowledge during their commute or lunch break can access training content. Moreover, offering employee training in various formats caters to diverse learning styles, ensuring that all employees can easily comprehend and benefit from the content.
5. Enhance training to suit every individual learner
An LMS also offers the flexibility to customize training pathways to cater to the specific needs of each user. This feature enables the delivery of personalized learning experiences on a larger scale. For instance, in a product training session for the customer service team, an initial assessment on their knowledge of product features can be conducted. Learners can then be provided with additional modules based on their areas of improvement.
To discover more about how SkyPrep's LMS platform can optimize your employee training program by saving time, engaging users, and facilitating improvement- request a demo and a product specialist will be with you shortly.
---