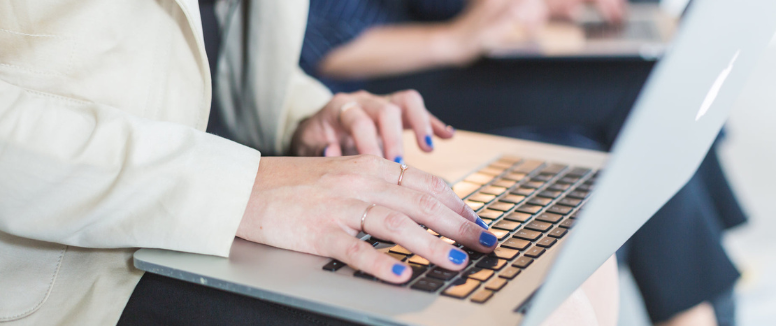 SkyPrep's September Recap 
This last month has been an exciting one. As we look forward to moving into the month of October we would like to take a look at some enhancements, features and updates that have been launched by SkyPrep in September.
Login Page Customization
Your platform's login page is customizable, with the ability to add custom buttons, backgrounds, messages, and more. Your custom logo can be added to your login page, emails and course completion certificates. You can also add a background image of your choice. However, if you choose not to include an image, you may opt for a colour of your choice instead. Some other Login page customization features include:
Allow Learners to Self-Register to create their own account
Social Login enables additional login options on the login form
Custom Buttons allows you to add custom buttons to your login form
Confirm/Accept Terms Prompt allows you to create custom terms and conditions
Footer Message is a custom display message as text on the bottom of the login form
Theme Customization
Colour themes can be customized on your platform. On the colour picker, you can click on the palette to select the colour you want and drag the slider to change the selected hue. Theme customization in your LMS will ensure your company remains on brand within their eLearning training. Furthermore, colour customization can be a powerful tool in the eLearning experience, as it plays an important role in how your users interact with the online training content.
Studio Docs Video/Audio Explainer
This feature lets you attach voiceovers and explainer videos to any of your Studio content, helping provide guided experiences to eLearners. When viewing a Studio document with explainers, eLearners will see an icon on the upper-left corner, with the controls and the video (if applicable) showing in the upper-right. Audio Explainer videos are incredibly effective because they combine both audio and visual stimulus to explain a concept in a simple and understandable way. Instead of just providing text or audio, it encompasses both methods, which is proven to increase knowledge retention for your leaner audience.
Ceridian Dayforce Integration
Ceridian Dayforce is a HCM (Human Capital Management) solution for payroll, benefits, workforce management, human resources, talent management, document management, and analytics. You can have it simply integrated within your SkyPrep LMS through Integrations. Within SkyPrep you can also access features such as:
Termination Date Action lets you decide what happens if a termination date is added to a user's profile in Ceridian Dayforce
Enable Email Notifications on New User Creation will send a welcome email to your users when their accounts are created
Remove users from groups they are no longer a part of in Ceridian Dayforce
Deactivate users in the LMS that are no longer in Ceridian Dayforce will disable removed users, preventing them from being able to log in while retaining all of their training records
Data Mapping allows you to select which SkyPrep property is linked to your Ceridian Dayforce values
Import Rules allows you to set rules to determine which users are added to your platform
To take a more in depth look into SkyPrep you can visit us on YouTube or SkyPrep Features. If you have any questions, request a call and one of our product specialists will assist you shortly.
---