The Importance of Using Single Sign-On for Your Learning Management System
Organizations today use a wide number of third party corporate applications and systems. For employees to gain access to these systems, they need to provide their login credentials each time which is very inefficient. With the various passwords an employee has to remember, it is inevitable that they will forget passwords and have to reset it or be stuck waiting for IT's assistance to help you regain access.

When you have critical training and compliance requirements, the last thing you want to do is have your training difficult to access. You want to make sure all of your learners are able to access their training right away and with ease to prevent them from not completing their training on time, and to improve productivity in their training journey.

Imagine if you can provide your workforce with instant access to all of their training courses and resources whenever they need it? That is what single sign-on (SSO) delivers. SSO allows a workforce to access their Learning Management System (LMS) easily and securely.


What is Single Sign-On for LMS?

Single sign-on allows an employee to access various corporate applications such as an LMS with a single ID and password, rather than having to use multiple credentials to access those same systems. It eliminates password recollection and provides a convenient and smooth process for employees to navigate across various applications and access their LMS platform.


How Does it Work?

SSO is offered through different technologies, including SAML, ADFS, open APIs, and custom built connectors and there are many ways SSO can work depending on what technology you use to connect your apps together.

A company login portal can be set up through different identity and access management platforms such as OneLogin or Okta. A single username and password is needed to login to the portal where you are able to access your many different corporate applications such your LMS. Simply locate and click your LMS app within the portal, and you are instantly granted entry.

To give you some more color on what this looks like, think of when you login to an email platform such as Gmail. When you click the "Google Apps" dropdown in the top-right, it displays the different applications you can access with a click of a button without having to provide your Google Account credentials again. Single sign-on is the same concept.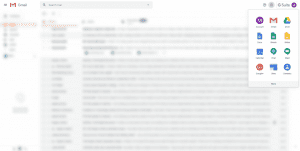 Also, some other flows can be set up to provide your learners with more options. For example, when you are on the login page of your LMS or using your LMS company url to access the platform, SSO will automatically redirect you to the company login portal. This is done so you are able to use the single login credentials rather than a separate set to gain entry to your LMS.



Benefits of Using Single Sign-On for Your LMS

Many organizations are utilizing SSO for their LMS because of the number of benefits it provides:

Improves Employee Productivity
SSO enables users to easily and quickly switch between corporate systems, portals, and applications, without the need to login each time. Learners can instantly access their LMS whenever they need to complete training or access resources to supplement their learning. They also save time and effort from having to deal with password reset requests and waiting on IT support if they end up getting locked out of their account.

Increases Learning Adoption

Having a fast and uncomplicated way for employees to login to their LMS will provide them with training resources and materials right at their fingertips whenever they need it. Making it simple to access training materials will increase user adoption and encourage them to supplement their learning to build knowledge on a topic or use it as support if they are struggling in a particular area.
Reduces IT Help Desk Costs
When offering a new course or training program for dozens to thousands of employees, it is inevitable that some of them will forget their passwords and require IT support to help them regain access. Employing SSO for your LMS greatly reduces the amount of password support tickets as users only need one login credential instead of having many different usernames and passwords.

This may seem insignificant but reducing the amount of password reset help tickets will save organizations a lot of time and money. Gartner estimates that 20% – 50% of all IT help tickets are for password resets and Forrester Research estimates the average cost of a single password reset is around $70.


How SkyPrep Supports Single Sign-On
SkyPrep supports single sign-on by automatically allowing learners to sign in to the training platform using only the login information of their existing cloud accounts. The following industry-standard single sign-on providers are fully supported:


SAML 2.0

OKTA

Active Directory Federation Services (ADFS)

Microsoft Active Directory

Microsoft Azure

OneLogin

Open API

Active Directory Connector

The integration supports all major cloud services and makes it easy for learners to access company training anytime.


Final Thoughts:

Many organizations are implementing SSO in their organization to simplify how employees access different applications and systems. When providing training for your workforce, SSO will make it easier for your learners to access their LMS and training materials. This will result in reduced IT help desk costs, increased learning adoption, and improved employee productivity, which will help your learners to stay on top of their training requirements more quickly and effortlessly.
Sign up for a Free Trial and see how you can transform your learning program today!
---