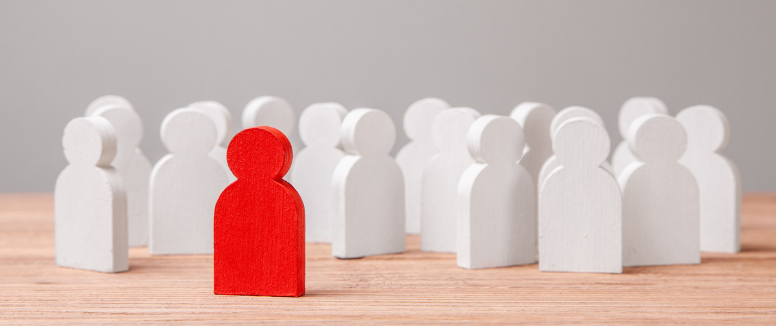 The Top 6 Reasons Why Employee Training Can Be Unsuccessful
Most companies invest a lot of their resources into employee training programs. Unfortunately many of the new skills that have been learned are lost or forgotten in about a year's time. What determines the success of your employee training program is not necessarily the budget, but rather the fact that teaching and learning is an art and science. It is a combination that needs to be present in learning experiences. This is something learning and development (L&D) professionals know very well. Every organization will have its own unique set of learning and training challenges, and as the size of the business grows, the growth of these challenges are bound to accelerate. No two organizations are identical, however there are commonalities that are comparable across all industries. We have compiled the top six reasons employee training programs are unsuccessful, with some tips to help you address training challenges you may be facing.
1. Lack of Engagement and Interest
Many employees struggle with the lack of interest when enrolled in corporate training programs. Sometimes it is hard for them to see the benefits of training courses and they are unable to recognize how it could align with helping them achieve personal success. On the other hand, some employees may leave training sessions early or be tuned out if they feel it is of low value to them or even just simply boring.
Employee training tip: Show your employees how your training programs will not only elevate them in their current role in your organization, but also in the future for their own personal growth and success. This will help put training programs at the top of their priority list. In addition, try implementing some form of gamification into eLearning modules to help liven their learning experiences and keep them engaged.
2. Training Programs Are Not Flexible
Your employees have a lot going on in their personal lives and their own lists of obligations. The last thing you want to do is make them feel overwhelmed when it comes to their training courses. Implementing a learning management system (LMS) will allow your employees to access their training courses and material at any time, no matter where they may be. This will substantially eliminate scheduling conflicts.
Employee training tip: An LMS is a great way to make your training program flexible. It will keep track of all employee training sessions and training content will be readily available so they can attend virtually, whenever their schedule allows best.
3. Limited Training Resources and Budget
Training departments sometimes have to figure out how to do more, with less of a budget. Analyzing what training areas really need to be focused on will allow you to determine the correct steps you need to take and what to prioritize in order to make your training program successful.
Employee training tip: Instructional videos are cost-effective and will be very useful to include in your training content. Implementing an eLearning solution will allow you to do more with less. It will maximize productivity throughout your organization, while helping you minimize unnecessary costs.
4. Lack of Planning
Your L&D team may not always have enough time to carefully plan and strategize training programs. Making sure your team is equipped with the right tools to promote social learning will help you stay ahead of the game.
Employee training tip: Feedback, collaboration and bouncing ideas of fellow colleagues will enable your employees to learn more effectively. The social aspect is also good to instill a healthy company culture. Implement a learning platform with features that will allow employees to connect with each other and share their knowledge.
5. An Overload of Information
In order to minimize expenses and maximize resources, organizations commonly schedule intensive training in lengthy sessions. The truth of the matter is this technique of learning is really not effective, as most individuals are unable to absorb and remember all the information in such jam-packed sessions. So even though you may be teaching more than usual, what you are teaching is likely to be quickly forgotten.
Employee training tip: Microlearning or training content broken down into a more bite-sized structure is way more effective and digestible. Rather than lengthy training programs, opt for shorter modules or training videos that will be memorable. Incorporate these into your LMS, so if your employees ever forget or need a quick refresher they can simply rewatch your training videos on-demand.
6. Neglecting What Was Learned After Training Courses
After we have learned a new skill, if we do not practice it chances are we will forget. To avoid knowledge decay setting in, new skills need to be practiced, honed and applied. Not having a strategy for reinforcing your employees' new skills after training can cause their new knowledge to be lost.
Employee training tip: Create follow-up activities for after training, as it will aid in reinforcing your team's skills. Also, archiving training material in a searchable central knowledge base will allow employees to revisit their training sessions exactly as they did the first time. This is extremely beneficial because it will save your organization additional training time.
SkyPrep is an industry leader that helps organizations revolutionize their employee training programs. To learn more, request a call and a product specialist will reach out to you shortly.
---