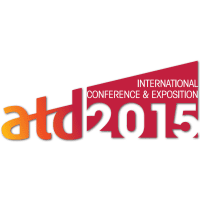 ATD International Conference & Exposition
What: ATD International Conference & Exposition
Where: Orlando, Florida
When: May 17th- May 20th
This week, SkyPrep was excited to be a part of the ATD International Conference & Exposition in Orlando. Leaving the gloomy rainy Toronto, for the sunny warm Florida weather, we were excited to meet and talk to potential new customers and partners. We were excited to expo at the event, but what had us more excited was meeting all the fabulous training industry professionals who were here to solve business problems through their own unique and different training techniques.
We loved how there was such a broad range of though leaders at the conference, including CEO's, specialists, trainers and even students from all around the world. Speaking with all these wonderful people, we soon realized that many attendees struggled with the same training issues within their organization. It was great knowing that SkyPrep can help solve these individuals training needs by offering our online training platform and LMS. We were pleased to know we could deliver an online training solution and cloud-based LMS to these people at an affordable price.
It's great news seeing how the eLearning industry is growing and to see what everyone else has in store. Everyone at the SkyPrep team loves being a part of the process. With so many great speakers and exhibits we are already counting down the days till next years conference in Denver.
The SkyPrep Team
---