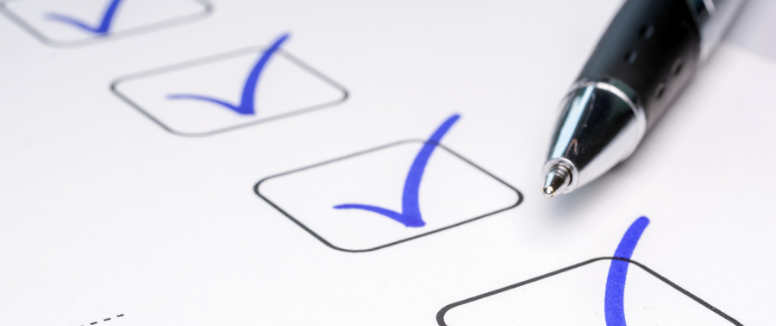 7 Factors To Consider When Choosing A Content Authoring Tool 
With so many eLearning authoring tools on the market, it can be tough to decide which is the best choice for your organization. In this article, we will look at some features to consider when selecting a course authoring tool and additionally, it can double as a checklist while you are doing your research.
1. Deployment Model
The first factor to consider is how your course authoring tool will be hosted. Will it be a cloud-based solution that you can access from any location or will you need to install it? You should also take into consideration your online training needs when looking at different deployment options. This way you will avoid running into any compatibility issues later on.
2. Built-In Features
Does the content authoring tool you are considering offer a wide selection of eLearning themes and templates? You do not want features that are limited to basic sound clips and images. This is another important authoring tool criteria to consider as it will capture your learners attention and help keep your courses engaging. If the features are lacking, find out if you will be able to purchase additional packages to help expand your online training library.
3. Multimedia Options and Support
The modern eLearning experience keeps learners immersed and takes them on an engaging journey that is filled with rich multimedia. In order for you to create interactive content, your new course authoring tool must offer multimedia options and support. Multimedia options such as audio, games, videos, voiceovers and simulations will help elevate your learners' knowledge retention and add real-world value to your training content.
4. Vendor Support
Do you know what support options are offered by your course authoring vendor? Most eLearning authoring tools provide simple FAQs and online tutorials, whereas others offer additional over the phone support. Your best bet when it comes to support services are a combination of either FAQs or knowledge base, live chat and of course phone assistance.
5. Online Training Assessment Tools
Your eLearning authoring tool should feature online training assessment tools. These can range from customizable quizzes, scoring options, scenario and response answers. This will help in making learner evaluations easier, it will save you time and also aid in identifying any areas they are struggling in. Online training assessment tools are extremely useful so you should pay particular attention to what types can be incorporated in your online courses.
6. Content Protection
Whether it is cloud-based or hosted locally on your servers, there is no doubt you need to be sure and have confidence in knowing your data is safe. Verify the security protocols in which your eLearning vendor will keep your data safe, whether it be password protection, time-limited displays, watermarks etc.
7. Free Demo or Trial
Does the course authoring tool offer a free demo or trial that allows you to test it out before committing? If they do, this is a good sign, as it is a strong indication that they really stand behind their product and service. A free demo or trial will allow you to decide if the product aligns with your eLearning needs and is worth the investment.
The process in finding a course authoring tool has the potential to get a bit challenging. However, this checklist will help you get a head start. Once you have a clear criteria you will be able to zero in on your research and create a realistic budget. If you are still unsure where to start, request a call and one of our product specialists will assist you shortly.
---