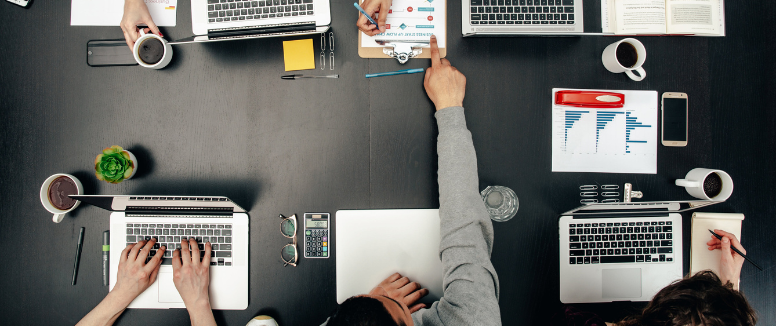 Top 12 Must-Have Features of a Learning Management System (LMS)
In today's fast-paced and competitive market, organizations need to ensure that their employees stay updated with the latest industry trends and knowledge. This is where Learning Management Systems (LMS) come in. An LMS can be a valuable tool in online learning and development initiatives. But what exactly is an LMS and why are businesses adopting them?
An LMS is a software platform that allows organizations to manage and deliver online training and educational courses. It provides a centralized hub where employees can access training materials, complete courses, and track their progress.
Now, let's dig deeper into the top 12 LMS features that empower organizations to manage their training initiatives effectively.
1. Course Builder to Effortlessly Create Engaging Courses
With the help of a comprehensive course builder, creating engaging and professional-looking courses has never been easier. This user-friendly tool allows you to incorporate various multimedia elements such as audio, video, and training materials in various formats like Word or PDF. Additionally, you can add a personal touch by applying white-label branding, integrating your company logo, messaging, and colour schemes. Organize your content effortlessly by categorizing it by topics and chapters, ensuring a seamless learning experience for your students.
2. Custom Roles & Permissions for Ease of Administration
Similar to traditional classrooms, a learning management system (LMS) offers the ability to categorize learners into groups based on various factors such as training type, department, location, and role. With the Custom Roles & Permissions functionality, you can perform the following actions:
Effortlessly assign courses to specific learner groups
Appoint group admins to oversee and manage learner groups
Simplify the registration process by allowing learners to register themselves
Save time and energy by inviting multiple participants to a course at once
Send notifications to learners regarding important dates, such as course due dates and certificate expiry dates.
3. Content Authoring Tool to Enhance Course Creation Efficiency
Streamlining the process of course creation can be achieved by utilizing an LMS that offers a comprehensive content authoring tool and course library. This library consists of pre-designed and professionally developed courses which can be easily customized or used as is. By leveraging a content authoring tool, significant time can be saved in creating and delivering courses. Additionally, course bundles can be created by combining individual courses from the library, allowing for tailored learning paths for learners or groups.
4. Real-Time Tracking and Analysis for Enhanced Reporting and Analytics
Track and analyze the progress and performance of your learners in real-time with the advanced reporting and analytics features of your Learning Management System (LMS). These features automatically generate insightful reports and statistics, providing a visual representation of milestones, challenges, and overall progress. With this reporting feature, you can access actionable learning data whenever you need it. The consolidated reports offer a comprehensive view of individual and group performance, presenting scores in a grade format. Additionally, you have the flexibility to filter reports based on time, whether it's today, yesterday, or the past seven days. This allows you to quickly access relevant information without the need for extensive scrolling.
5. Assessing Knowledge Retention with Quizzes
It is essential to regularly assess knowledge retention in any outcome-based eLearning program, regardless of the number of participants. Online quizzes can be valuable tools for measuring progress and achieving L&D (Learning and Development) goals. By incorporating quizzes at the end of each chapter or as a final assessment, you can test the retention of the material. Adding interactive quizzes directly into your courses can also make the learning experience more engaging and enjoyable for learners.
6. Global Language Support to Educate a Diverse Audience
The availability of multiple languages is a crucial feature to consider when selecting a learning management system. By removing language barriers, learners can engage with the content in their preferred language. Choose a system that supports various linguistic regions to effectively reach and educate a worldwide audience.
7. Mobile Learning to Enhance Learning Flexibility
One of the key advantages of utilizing a Learning Management System is the ability to access training content and assessments on mobile devices like smartphones and tablets. This not only allows learners to conveniently learn on the go, but also fosters better retention and completion rates. The versatility of this technology is particularly beneficial for individuals in industries such as construction and manufacturing, enabling them to engage in self-paced micro-learning on their personal devices, free from the constraints of a traditional desk-bound setting. By eliminating common scheduling conflicts, learners are empowered to acquire knowledge at their own pace, as long as they meet the required deadlines.
8. Tools for Collaborative Group Discussion and Knowledge Sharing
These tools are often found in LMS software and encourage collaborative learning, a key aspect of modern education. Create an online community of learners and facilitate live discussions and group problem-solving. Foster higher-order thinking skills through peer-to-peer learning and empower learners to become more confident in their abilities.
9. eLearning With Virtual Classrooms
One of the key features of an LMS is its virtual classroom functionality. This feature allows instructors to conduct live, interactive sessions with their students in a virtual environment. The virtual classroom feature is important as it enables real-time communication and collaboration among students and instructors, simulating the experience of a physical classroom. It provides a platform for participants to engage in discussions, ask questions, share resources, and receive immediate feedback from the instructor. The virtual classroom feature in LMSs enhances the learning experience by promoting active participation and fostering a sense of community, while also providing flexibility and convenience for both students and instructors.
10. Reminders and Announcements to Maintain Compliance 
Utilizing the reminder and announcement features in an LMS is essential for ensuring ongoing compliance. These features enable learners to stay on track with course completion deadlines and certificate expiration dates. Instructors can easily set specific "complete-by" dates for courses or quizzes, as well as establish expiration dates for certificates and compliance training. By utilizing these features, organizations can effortlessly maintain compliance and achieve higher rates of course completion.
11. Enterprise-Grade Security
Enterprise-grade security for an LMS refers to the high level of protection and privacy measures implemented to safeguard sensitive information within the learning management system. This includes encryption, authentication protocols, secure access controls, regular audits, and robust data backups. It is crucial because an LMS often contains confidential student and employee data, as well as intellectual property such as course content and assessments. Ensuring enterprise-grade security helps prevent unauthorized access, data breaches, and potential legal and reputational damage. It instills confidence in users, promotes trust, and demonstrates a commitment to protecting sensitive information, making it an essential feature for any LMS.
12. Enhancing Learning Management Systems through Software Integrations
Imagine harnessing the combined benefits of two powerful tools within a single platform. With a learning management system (LMS), this becomes a reality, eliminating the need for constant platform-switching. LMS users can amplify their learning experience through seamless integrations with popular tools like customer relationship management (CRM) and content management systems (CMS), creating a more robust and efficient learning environment.
Learning Management Systems (LMS) have become essential for modern workplaces. They offer a comprehensive solution for creating, managing, delivering, and tracking courses and assessments. It is important to carefully consider the features of an LMS, as well as your training needs and budget, before making a decision. It is crucial to choose an LMS that offers the features you need to achieve your training goals, rather than being overloaded with unnecessary features. If you would like to learn more about LMS features and what is best suited for your needs, request a call and a product specialist will be with you shortly.
---