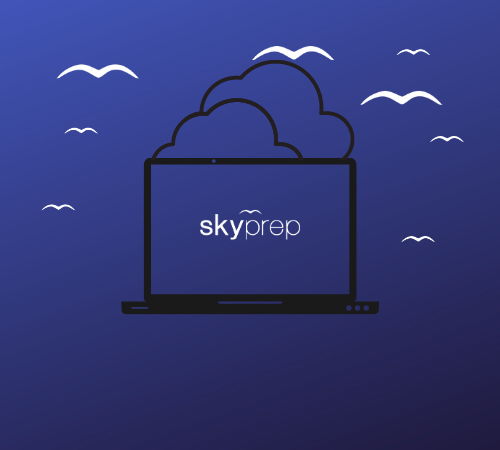 Open Source LMS vs. Cloud-Based LMS: Which is Right for You?
Selecting the right learning management system for your organization is a vital consideration. It can be a lengthy task that requires an investment in research, time and money. An LMS provides you with the framework to not only manage training and learning within your organization, but enables a solution to the skills and knowledge gap. Additionally, it offers you the means to track employee progress and meet compliance requirements, to say the least.  
While on your journey to finding the right fit for your organization, you will encounter two different types of LMSs – open source and cloud-based. If you are not sure why one might be better than the other, this article will help you understand the difference between these two options. Let's explore the differences and help you figure out which LMS (open source vs. cloud-based) will be a good fit for your organization's needs, goals, budget, and future requirements.
Open-Source LMS
What is an Open Source LMS?
If you have done research on learning management systems, you most likely have come across open-source learning platforms. Open-source means the original source code of the learning management system is open to all developers. It is not proprietary. With the code made freely available, it may be redistributed and modified. Organizations can customize the design of their LMS and create their add-ons and other features, instead of having to pay for such additions from development companies.
Key Benefits
There are a number of benefits that you can enjoy with an open-source LMS. For one, it is pretty flexible and has the ability to grow with you as your organization evolves. In addition, open-source learning management systems are usually free or available for a very low cost.
Drawbacks
While it may seem like many benefits to an open-source LMS, it does not come without some drawbacks that you should be aware of. While this type of LMS may be free or considered cheaper, you will need to invest time and money into developing the features and capabilities you require for your organization. Getting started with an open-source LMS will require a significant investment of resources. You will need an in-house development team or will have to outsource that department, which will increase your costs. These factors will make your cost-saving benefit futile. Lastly, there are some other major factors to consider that affect cost, ease of use and implementation, and your ability to access the system in the first place.
These factors include but are not limited to hosting fees, server setup, maintenance costs, creating backups and providing training to your employees on how to navigate the LMS. With an open source LMS, you will have to invest a lot of time and effort to build your own functional LMS. These factors will exist and it will require more investment over time as your organization grows and evolves. 
Cloud-Based LMS
What is a Cloud-Based LMS?
A cloud-based learning management system is a system that is accessible via the internet. This LMS is generally hosted off-premises so your servers and resources will not be tied up. For that reason these are often referred to as hosted LMSs.
Key Benefits
The benefits offered by a cloud-based LMS are pretty significant. One of the most amazing ones is the fact that you can access the LMS from anywhere in the world and at any time, as long as you have an internet connection. This feature makes it easy for users, managers, developers and any one else needed to access the cloud-based LMS. It is conveniently accessible from home, if they are travelling or any other location. Another benefit of a cloud-based LMS model is you get to avoid the costs associated with open-source platforms. For example, there is no cost for setup, no development costs and no separate costs for a team to manage your LMS. Your learning management system vendor will cover all of that. Usually you pay a fee, typically in the form of a scalable subscription, but overall the cost is generally less than what you would spend on an open-source LMS. 
Another great benefit you will gain access to with a cloud-based LMS is your LMS provider will usually provide training for your managers. You also have access to updates, maintenance and support, if you run into unforeseen issues. This is all included within the same subscription cost. Cloud-based LMSs are scalable and can grow with your business or organization. With ease of use, training administrators can easily upload new courses, have access to purchase courses (if desired), set up learning paths and access data at any time.
Drawbacks
The benefits of a cloud-based LMS are definitely substantial. With those in mind, there are some potential drawbacks that should also be considered. For instance, you may find that some vendors do not offer all the features or capabilities that your business may require in the future. There is also an abundance of providers out there and some with higher costs than others. 
It pays to do your due diligence on your LMS provider. Make sure you are making an informed decision and that you have clearly defined your online learning goals and objectives. Figure out what must-have features you require in your LMS. Determine if your LMS pick will be capable of supporting at the moment but also in the future. The goal is for you to select a learning management system that supports your mission of providing effective training and assists your learning and development team in successfully building a stronger organization.
Whether you are considering updating your current system, or you are in the market for your first LMS, SkyPrep can support you with each step along the way.  To learn more about SkyPrep, request a demo to discuss your online training needs with one of our eLearning specialists today!
---