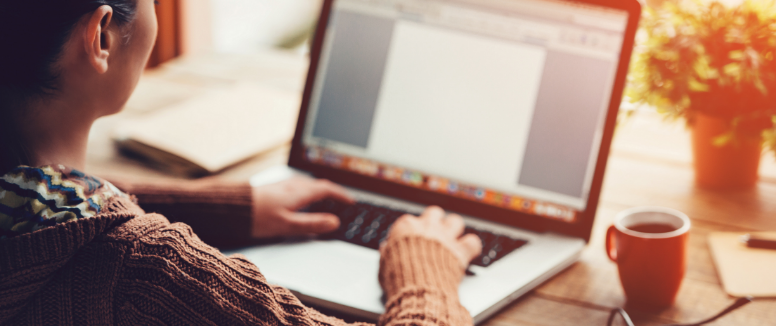 8 Tips to Help You Boost Your eLearning Experience
Whether you are taking a course online for the first time or you are an eLearning pro, we wanted to share some advice that will help you get the most out of your current online learning experience. Here are eight useful tips for learners enrolled in courses online.
1. Create a designated work space
Many learners find that it is actually easier for them to remember information if they are often in the same dedicated study space. Having a work space set up for when you are taking your online courses can help you absorb information more effectively each time. Make sure your space is set up with no distractions near you and if possible, away from your sofa and bed. Creating a clear separation between where you are working and where you can chill out and take breaks can help you avoid distractions.
2. Set daily goals for your eLearning
Prior to logging in to your eLearning platform, establish what you would like to achieve in your course each day. When you set a clear and doable goal for yourself daily, you are more likely to stay motivated, avoid procrastination and get it done in a timely manner. Try setting specific daily goals such as "I will read the material from Module 3 and answer any questions or participate in any discussions." Once you have completed each goal, always make sure to reward yourself!
3. Schedule in your study time
Your learning management system will typically have integrations such as Google calendar, or another calendar app. Within this calendar, select a time you are likely to be totally free to complete your assignments and watch lectures. Allocating time to your online course this way will ensure it never falls to the bottom of your to-do list.
4. Be accountable
When you chat with your friends or family, mention the online courses you are enrolled in. Elevating professionally is undoubtedly admirable and having support from the people you are closest too will naturally keep you motivated.
5. Take as many notes as you need to
Taking notes helps your brain stay active and moving. It can promote an increase in attention span and even help boost your comprehension on a topic. Whether you are learning in person or in a virtual classroom, keep a notebook with you or an app if preferred (whatever works best for you), where you can jot down key points and information.
6. Don't be shy to ask questions
Online courses typically have discussion forums built in to assist online learners with any questions about assignments they may have. These discussion forums are also a great place to interact with fellow classmates on topics you are learning about, for sharing resources and making great social connections. Learners who actively participate in discussion forums are likely to stay more engaged in the course and have successful completion. So don't be afraid to ask questions or make a post!
7. Don't get carried away multi-tasking
Knocking down one task at a time is way more productive than trying to complete a few, simultaneously. Don't get carried away trying to complete everything all at once, try to give your focus to one task at a time. This strategy will help you absorb your course content to the best of your ability, and complete your work with much better productivity and ease. 
8. Give yourself breaks
Don't wear yourself out. If you are working through a challenging assignment and you are feeling overwhelmed, take a break. Jump in the shower, go get some fresh air outside or chat with a close friend. It will re-energize you and maybe even give you new ideas, without you realizing it!
---