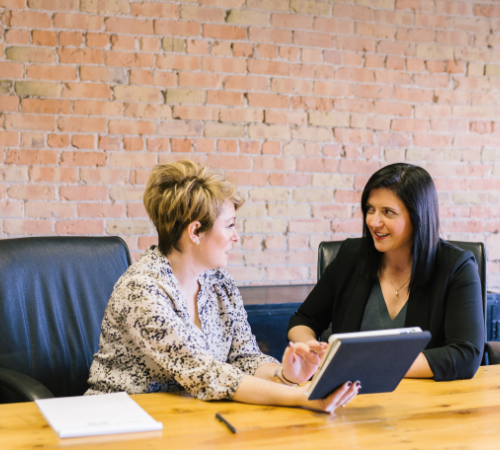 2021 training: 6 Top Employee skills your workforce will need
Technology has altered the manner in which we work, but the need to nurture and encourage employees with people-focused skills has never been more relevant.
This year has presented another paramount change in workplace culture. Employers have gotten the ball rolling with their remote work models and more flexible work weeks. The modification to our new workplace reality and dynamic directly influences the employee training and development landscape. Though employee soft skills will always remain relevant, the focus now transfers to workforce skills that build resilience and facilitate remote work.
With the world and workplace constantly changing, employees and their skills can not cease to progress. These are the employee skills that should be at the focal-point in 2021.
1) Growth Mindset
Having a growth mindset is the belief that you are in control of your own abilities, in which you can learn and improve. With this perspective, abilities can be developed and strengthened. People who are motivated to reach higher levels of achievement by learning new skills instead of sticking to a fixed set of skills, are much more likely to succeed in the face of setbacks.
2) Communication and Collaboration
Communication and collaboration skills are multi-dimensional. It requires personal effort to build them. To work successfully as a team, employees need to know how to actively listen and communicate positively with confidence and empathy. By developing these skills, employees learn to respect each other and work harmoniously.
3) Adaptability
Adaptability stimulates flexible thinking and open-mindedness. Recent economic developments have now given major importance to this skill. Keeping your cool in a time of uncertainty is one thing, now in addition it seems employees have had to adapt to the transition of remote work almost overnight. With limits removed on employee location, adaptability is a key to success in sustaining this new culture.
4) Emotional Intelligence
Among the top skills for 2021, emotional intelligence (otherwise known as EQ) weighs high on the list. It is the ability to understand, manage and use your emotions in positive ways to communicate effectively, empathize with others, relieve stress and overcome challenges and conflict. Employees with high emotional intelligence embody increased self- awareness. They are confident about their abilities and receptive to feedback. Managing and observing their own emotions and those of interpersonal relationships becomes second nature.
5) Time Management
Another employee skill that has risen to the occasion in 2020 is time management. It is crucial for remote teams. Time management skills are a major factor when it comes to employee productivity and overall well-being. When time management skills are honed, tasks are prioritized and you will stay on top and in control of your workload. The perfection of this skill will help achieve a healthy work-life balance.
6) Critical thinking
Critical thinking is one of the top employee skills. Every organization's employees should be able to examine a situation and respond with the best course of action. This is where critical thinking comes into play. Employees with sharp critical thinking skills are able to assess various angles to avoid setbacks that impulsive decision makers fall victim too.
Boosting your employee's skills should be a high priority in the coming year. Get started with SkyPrep LMS to ensure your employees learn at their own pace and receive optimal support on their learning journey.
---