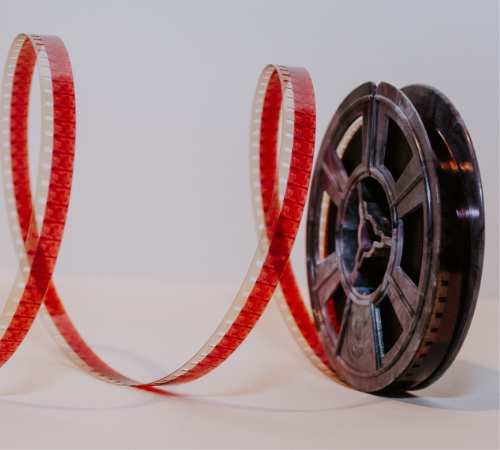 Top 10 Inspirational Movies to Inspire Your Learning Goals
During the COVID-19 pandemic, we have all most likely experienced moments where we feel less motivated. With the stay-at-home order in place, many of us are likely missing out on our usual hobbies and social gatherings. Spending most of our time indoors can cause us to lose the motivation to better ourselves.
We can take online courses to continually learn and improve our brain or do at-home workouts to get some exercise in. But sometimes we need those relaxing self-care moments to give us a boost of motivation and get us feeling re-energized again. A movie night is a great way to start. We've compiled a list of some motivational movies to help boost your motivation and inspire you to achieve your learning goals, whether they are personal or professional.
This film is a masterpiece and has won three Academy Awards. It stars actor Roberto Benigni. It is set during the World War II era in Italy. Guido (Benigni) and his son Giosue are taken to a Nazi concentration camp. His family has been separated and he uses his imagination to make his son believe they are participating in a great joke, in order to protect him from the terror and violence that surrounds them. This uplifting movie shows us how beauty flows from love and that it can sometimes be found even in the deepest and darkest times.
This is one of my personal favorite movies. Starring main actresses Emma Stone, Viola Davis, and Octavia Spencer. The entire cast is just phenomenal. If you enjoy movies with strong female characters, this movie is a must-see. It begins by telling the story of maids in the United States during the fight for civil rights. This film portrays what these women's lives were like, in a very intimate way. It is more than a film about North American history as it brings a reflection on oppression, arrogance, racism, and superiority.
Starring Lily Collins from the very popular comedy-drama Emily in Paris. In this film, there are many positive lessons that make it a must-watch for lovers of this genre. We see Rosie go through a lot of ups and downs, and unexpected surprises that hinder her from doing things she had her heart set on at the moment. At times we may feel like that if something hasn't happened for us by now, maybe they never will. This movie is so much more than a romantic comedy. It teaches us that the best in life is sometimes not planned!
Starring the late Robin Williams, this drama tells an inspiring story of a literature professor who tries to open his students' minds and encourages them to break free from the "norm", while they attend a strict school with conservative rules. This film's message is a positive one, as it teaches us that living in the moment without suffering from the past, or fears of the future is the best way to live.
Produced by and starring Oprah Winfrey, this biographical film about Martin Luther King Jr. (David Oyelowo) follows his epic historic marches and pacific protests in 1965 from Selma, Alabama to Montgomery, the states capital. This march was in search of equal electoral rights for the African American community. Other noteworthy cast members include Common, Tessa Thompson (Westworld), Cuba Gooding Jr, and Niecy Nash. Selma is a heroic movie and shows us some of the issues King faced, which are still very relevant today and really get us thinking.
Starring power cast Matt Damon, Robin Williams, and Ben Affleck, this movie is a classic. Will Hunting (Matt Damon), is a 20-year-old genius in mathematics. He has a great talent for science but he is also a rebel and harbors many past grudges and frustrations. After solving a math problem no one has ever solved before he begins to become recognized. This film helps us reflect on our insecurities, our fears, and how we deal with our past.
The leading role in this movie is one of my favorite actresses, Blake Lively. Adaline Bowman (Lively), has had a normal life up until she gets into a terrible accident. From that moment on, she becomes immortal and never grows old. Because of this she never allows herself to get close to anyone and this causes her to live a very lonely existence. This all changes when she meets a man she feels is worth risking her life for. The Age of Adaline really reflects on creating bonds and love.
Cinderella Man is an American biographical sports drama film directed by Ron Howard. Russell Crowe stars as Jim Braddock, a boxing champion that was forced to retire due to a series of losses in the ring. In order to survive, he accepts to do a job of manual labor to support his wife Mae (Renee Zellweger) and their children. An opportunity arises for him to return to the world of boxing and face the defending champion. This film teaches us the power of hope, focus and believing in ourselves!
The Devil Wears Prada is an American comedy-drama film directed by David Frankel. It is based on Lauren Weisberger's 2003 novel of the same name. The film adaptation stars Meryl Streep as powerful fashion magazine editor Miranda Priestly. Anne Hathaway plays a newly college graduate who goes to New York and lands a job as Miranda's co-assistant. This film is more than just a "chick-flick", it can teach us valuable lessons about the highs and lows one may face on the path to pursuing your career. This movie also tells its audience to never deviate from your goals and that it is okay to not conform to societal ideals.
Ken Carter (Samuel L. Jackson), is the owner of a sporting goods store. He accepts to be the basketball coach in his old school located in a less privileged area of the city. Everyone is surprised when he makes the students sign a contract with strict rules, including respectful behavior, proper dress code and that they must get good grades in all school subjects. The positive message that this movie conveys is that we have the power to change our lives for the better through self-discipline, hard work and the building of our character.
---