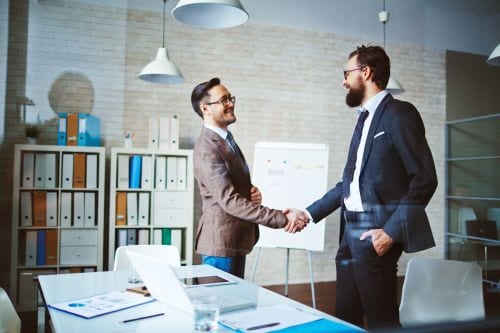 Using Web-Crawling Software As A Recruiting Tool
The number of hours most human resource professionals can dedicate to searching for candidates to recruit is increasingly limited in the modern corporation.
That's why more and more are turning to the web-crawling software program Connectifier to do some of their work for them. In fact, currently 40 percent of Fortune 100 companies use this particular program since it offers the largest data base of its kind in the world.
It doesn't just crawl across one job website. It collects data from many social media platforms in a search for passive job candidates and aggregates the information. Currently it assists recruiters to get in touch with qualified potential employees by leveraging its database of more than 300 million candidates.
Connectifier uses a series of complex algorithms to collect profiles and insights into each candidate's background based on their skills and experience. Not only that, it tells recruiters how that person can be contacted.
Located in Orange County, California, the software firm was co-founded by John Jersin and Ben McCann, both ex-google employees.
Jersin was a product manager heading 10 engineering teams at Google. He has a Master of Science degree in computer science from Stanford. He has always been an innovator. At an earlier stage in his career he founded Zintin, a startup firm that made two of iPhone's first 500 apps and accomplished millions of downloads.
McCann was a software engineer at Google and was part of the team that launched the world's largest real-time analytics systems. As well, he created key features in Google Spreadsheets. A graduate of Carnegie Mellon University, he has a Master of Business Administration and a Bachelor of Science in Computer Science.
They note on the firm's website that connecting people to jobs is fundamental to their businesses, organizations and lives.
If you want to make the most of Connectifier, here are two tools to know about:
The search engine- This allows you to search for qualified candidates directly.
Sidebar- Once you have located a candidate you think has potential, the sidebar tool will pop up that person's direct contact information including phone number and e-mail address.
The benefits of Connectifier are its speed and efficiency. No single recruiter or even team of recruiters could come close to assembling such a talent pool, let alone do it as quickly and accurately as this software.
Which companies and organizations make the most use of this program? Current statistics show firms seeking technology workers, finance industry workers, and sales and health care employees are most frequent users.
For more information on whether Connectifier will help your organization with recruitment, contact SkyPrep today!
---
2 responses to "Using Web-Crawling Software As A Recruiting Tool"