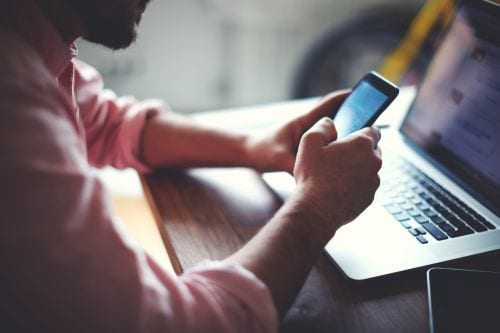 5 Ways to Improve Employee Communications in 2017
The ability to efficiently communicate with your employees and colleagues is critical to any company's success. When you're able to effectively deliver your message and keep the lines of communication open, everybody is on the same page, working towards a unified goal. You'll be able to nip problems in the bud and solve any problems immediately.
In today's modern workplace, however, it's not always as simple as calling a conference room meeting. It's not unusual for a company to consist of employees working from home and several different offices, and you need to communicate with all of them with equal efficiency.
To help you communicate more effectively, here are 5 best practices for employee communications.
1) Build a strategy.
Just like marketing communications with your customers, you need to start internal communications with a plan. What is your goal for these internal messages? How do you plan to send them out? How can you improve what you're currently doing? Once you have a strategy written down, you'll be able to stay on track and improve overall efficiency.
2) Make sure your message is understood.
Sending the right message doesn't mean your employees are interpreting them correctly. One way companies make sure their employees are receiving the right message is by performing an annual employee engagement survey. By ensuring their employees are aware of their vision and the messages they send, companies are able to get everybody on the same page and working towards the same goal.
3) Allow for fun communication.
If you find ways to open the lines of communication in a fun way, you'll have a better chance of reaching them when something important comes along. Open a chat channel for employees to share random articles or jokes around with each other. Given that millennial employees want to feel a strong bond with their coworkers, it's a great way to build overall morale, too.
4) Always be available.
The key to employee communications is making it a two-way street. If your employees can't rest assured that you're there to listen to them, they're not going to pay attention to anything you have to say. When they reach out to you, make sure to respond as quickly as possible. This makes everybody feel more appreciated and understood, and will improve their response to you in turn.
5) Invest in the proper tools.
In order to communicate effectively with your employees, you need the right platform to do so. Emails aren't always opened and might not be checked after normal business hours. Phone calls are intrusive and time-consuming. This is why companies are now turning towards automated text messages as their preferred employee communication channel.  Given that text messages have a 98% open rate and that 90% of text messages received a response within the first 3 minutes, you can rest assured that your messages are delivered and received.
Have you found ways to open lines of communication with your employees or make the process more efficient? By following the advice listed above, you'll have the chance to improve your internal employee communications no matter how effective you already are at them.
This is a guest post by Ken Rhie.
Ken Rhie is the CEO of Trumpia, which earned a reputation as the most complete SMS solution including a user-friendly interface and API for mobile engagement, Smart Targeting, advanced automation, enterprise and cross-channel features for both mass texting and landline texting use-cases.
---