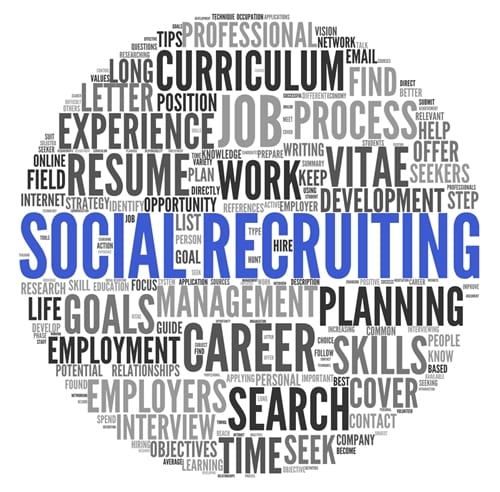 Tips for Successful Social Media Recruiting
You are likely already well aware that social media is a crucial tool for connecting with consumers, but did you know that it's also an ideal source for finding potential job candidates? As hiring top talent becomes increasingly competitive, more businesses are seeking out prospects on social sites. In fact, a recent survey by Jobvite determined that 94 percent of recruiters use or plan to use social media in their recruitment efforts, and 78 percent have already hired someone through these channels. However, not all firms have a strong presence on social media, and therefore, may find sourcing on these sites to be a challenge.
With the right strategies, any company can leverage social media for a competitive edge in the recruitment process. Here are a few ways you can go about it in an effective way.
1. Have a plan and stick to it
Delving into social media recruiting with no strategy in place will not lead to successful hires. Tech Cocktail stressed that it's critical to define clear goals for the recruiting process and moreover, to analyze progress via social metrics every step of the way. You'll need to determine exactly how much time you want to devote to this initiative, because finding strong candidates on social sites is often more of a commitment than many companies realize. However, Tech Cocktail noted that you can streamline the process by targeting your posts and interactions on these channels. There's no use sending out tweets and blasts that are hyper general or aren't directed at a specific audience. Use industry-specific communities on LinkedIn, hashtags on Twitter and Facebook groups to your advantage: This is where you're more likely to find the employees you're looking for. Additionally, the news outlet suggested doing some research on how your competitors are connecting with candidates on social sites.
2. Harness your employees' social power
There are likely a few staff members that already happen to be active and well-connected on social media. Social Media Today advised making them ambassadors for your company, encouraging them to use their contacts to find potential candidates. The source explained that firms can often learn a lot by how their employees network on social sites. As some employees may be more well-versed in social media engagement, it can be helpful to use training software to get all staff up to speed on these initiatives. You can even create online courses regarding social media best practices to ensure that efforts on these channels are more successful.
3. Make it easy for job seekers to find you
Instead of trying to increase visibility every site, Social Media Today recommended choosing one and focusing all efforts on that channel to establish a strong presence. Then you can expand to other sites from there, using what you've learned in terms of successful recruiting tactics to inform your future strategies. Keep in mind, though, that not all social sites are creates equal, and they will demand a different approach for attracting candidates.
Obviously, it's imperative that you have adequate information about your firm so that candidates can easily reach you. This means ensuring that your business' basic contact info is prominently displayed, and that your company profile uses relevant keywords that a job seeker may be using. Above all, make sure that your profile maintains a professional impression but still has a personal touch. It can be helpful to post videos that offer a glimpse into the company culture to add a human element to your business – this will make prospects want to work for you. Keep in mind that the more unique and engaging content you can develop and provide on social sites, the more visible you'll be and the more likely you are to attract talent that's worth recruiting.
---
2 responses to "Tips for Successful Social Media Recruiting"