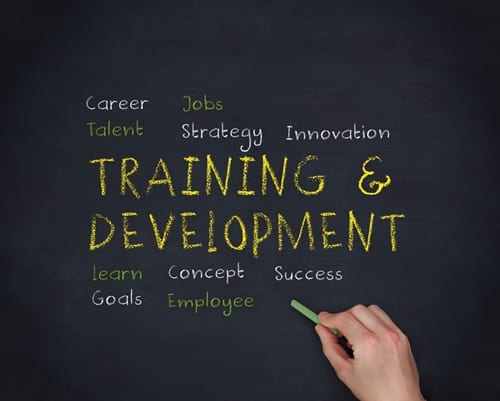 Businesses Invest More in Employee Training
Employee training is one aspect of the budget that can range significantly depending on the business' size and industry. While some firms may choose to allocate a substantial amount of funds to this element, others may try to cut corners in terms of these programs. In recent years, though, a multitude of companies across the board have begun to spend more on training programs. In fact, according to the American Society for Training & Development, businesses invested more than $164 billion on these initiatives in 2012, which represents an increase of 5 percent from the year before. Not only that, but the ASTD revealed that on average, organizations spent $13 more on direct learning per employee in 2012 than in 2011. It has apparently become clear to many companies that success is dependent on not only acquiring top talent, but also on continually developing high-quality workers.
A shift in priorities
However, Workforce Magazine noted that this uptick in spending on employee training is a relatively new trend. For several years, investments in these programs had remained essentially flat, but now, experts predict that companies will continue dedicating more money to training initiatives as they aim to "regain their footing" and acquire a competitive advantage in an unstable economy. According to the source, ASTD executive editor Pat Galagan said that previously, the mentality was to reduce the training budget when times were tough. Recently, though, he insisted that philosophy hasn't been holding true.
So what exactly are businesses spending on? Sharon Daniels, president and CEO of AchieveGlobal, told Workforce Magazine that companies are making "purposeful investments" with a particular emphasis on sales. Daniels pointed out that selling has become more complicated over the years, which is why many firms are choosing to spend more on building skills in this area. For example, some organizations may use online training software to educate staff members about the sales process, even if they don't hold a position in that department. Additionally, businesses appear to be focusing on leadership development. Christopher Proulx, CEO of eCornell, a subsidiary of Cornell University, explained to Workforce Magazine that firms both small and large have made development of mid- and senior-level executives a top priority.
"Companies need to be more agile, more nimble and more focused on growth, and they need to have leaders who position them to do that," he told the source.
Saving time with technology
Interestingly, though spending on employee development has increased, the number of training hours used has remained almost the same over the past four years. Companies allocated an average of 30.3 hours to train employees in 2012, which shows a slight drop from 30.5 hours in 2011. So why aren't firms willing to dedicate more time? The ASTD asserted that technology may have something to do with it, citing the popularity of elearning software as a particularly relevant factor. These tools have continued to play a larger role in training programs, allowing businesses to strengthen staff members' skills from remote locations in a highly engaging way.
---