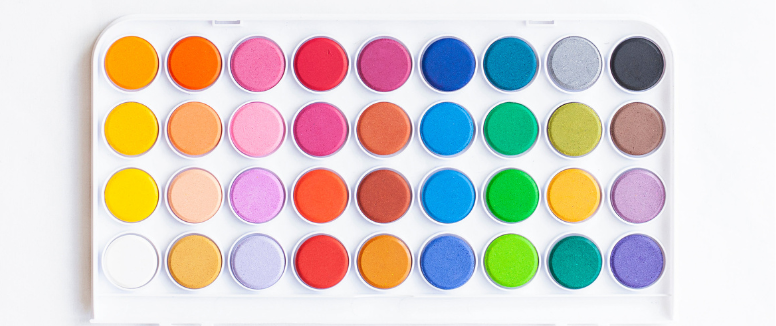 How Colours Transform And Personalize Your eLearning Modules
We may not realize it, but colours play an important role in our day to day lives. Certain colours have the ability to affect our mood, assist in energy conservation, or even lower our blood pressure. But what role does colour selection play when it comes to eLearning? The psychology of colours also applies to what design you choose for your online courses, as it can impact how your learning and training content is received and understood. When learning and development courses are not delivered in person, having strong visual communication is a major factor to consider when it comes to online learning. Different colours send out different impressions to our brain. Understanding and applying the best suited colours that evoke certain emotions will assist in enhancing your learners' engagement and focus. This will contribute to you creating an online program that is more personalized and effective.
If you are designing an eLearning course for your students or your employees, the following are some tips to keep in mind:
Blue, Orange and Green can help in amplifying the learners focus on the information being presented to them.
Purple has the ability to evoke mental awareness and feelings of confidence among learners.
Content that is high in contrast will improve visibility and increase knowledge retention.
Regardless of what your online course content is based on, you can make it look more appealing based on your colour choices.
An important factor to keep in mind and that needs to be considered is avoid using multiple colours at the same time, as it can overwhelm your learner and have the reverse effect you desire. Several colours at once may cause a feeling of confusion for your learners and decrease effectiveness. Some additional tips to consider when developing your colour scheme for your eLearning environment are:
Visual search: Our brains are designed to retain colour coded information, regardless of what the topic is.
Object Identification: When we can easily make a connection between any object and its relation to our real life, it resonates in our brain. For example; if you insert an image of a blue dog, it will confuse the brain, as we would expect the dog to be a typical animal colour. Usage of that sort of colour should rather be used to highlight information that is more important.
Create Structure: Arranging the sections of your eLearning module with colours that are distinctive will give learners a strong sense of cohesion.
Establish Brand Identity: It is important to align colours within your eLearning environment with ones that reflect and align with your brand identity.
Strong Symbolism: Colors can help convey feelings and emotions. Try selecting colours that are vibrant if you want to make your online course fun and uplifting.
Create Emphasis: The brain should be able to determine and highlight content in the module that is of high importance based on the colour chosen.
Prior to creating your online course, it is best to do some research before you dive right into the design process. Colours are regularly utilized without much thought because of the lack of knowledge on the importance colour selection plays in the world of eLearning. Regardless if your learner is an employee or a student, this information is a good starting point for the development of an efficient and effective online learning environment.
---