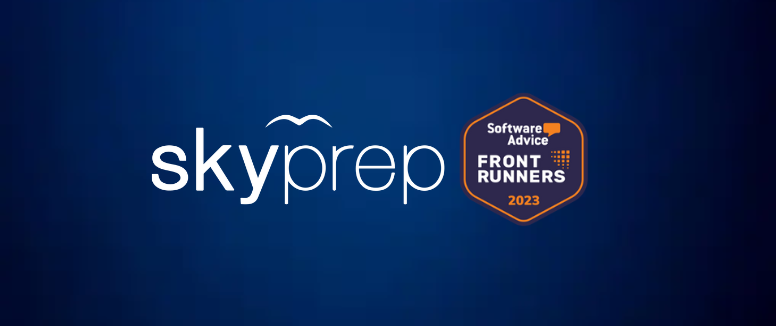 SkyPrep Recognized as Top eLearning Software by Software Advice
We're thrilled to share that SkyPrep has been named a top-rated software solution in the newly released Software Advice's FrontRunners Report for Top eLearning Software of 2023.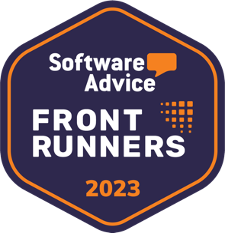 This report evaluates verified end-user reviews, positioning the top-scoring products based on their usability and customer satisfaction ratings for small businesses. (Know more about the methodology here)
SkyPrep has earned an incredible overall rating of 4.7 (out of 5). Big thanks to all our users who love us so much! It would not have been possible without your constant support.
We have also been featured as one of the top software solutions under the following software categories:
Check out what our happy users have to say about us:
"I love SkyPrep! We use it daily for our On-Boarding and to provide refresher courses to all of our active medical personnel so they can stay up to date with our protocols, policies, and procedures for our extensive equipment and medical treatment of employees." – Carlos
"I find this to be very user friendly and love the fact that my trainees can follow along on their own PC rather than me having to share my screen and then follow along that way" – Marla
"Very receptive to the user experience and product enhancements. From a user perspective, it has a clean and uncluttered UI and appearance, and for new learners, it essentially requires no onboarding, it is that self-intuitive. Their knowledge base is great, and if I get stuck or forget how to do something, the customer reps are simply fantastic and always there to help and guide you." – Chris
Want to share a review? Click here
About SkyPrep
SkyPrep LMS is an award-winning, intuitive industry leader. It enables you to deliver effective internal training, onboarding, compliance training, and more to your employees, partners, and customers. Utilized by over 500 organizations in various industries globally, it is a true testament to our user-friendly interface, simple yet innovative features, affordable pricing, and exceptional customer support. We are committed to providing the best online training platform solutions in the market and take pride in helping empower your employees with the knowledge and skills they need to continue making your organization a success. 
About Software Advice
Software Advice guides businesses through the software buying process. Through 1-on-1 conversation and trusted insights, industry-specific advisors guide buyers to top software options in as little as 15 minutes (and it's 100% free). Founded in 2005, Software Advice has helped more than 900,000 businesses find the right software for their specific needs. Software Advice also features over 2 million verified user reviews to ensure people feel confident in their technology decisions. For more information, visit softwareadvice.com
---