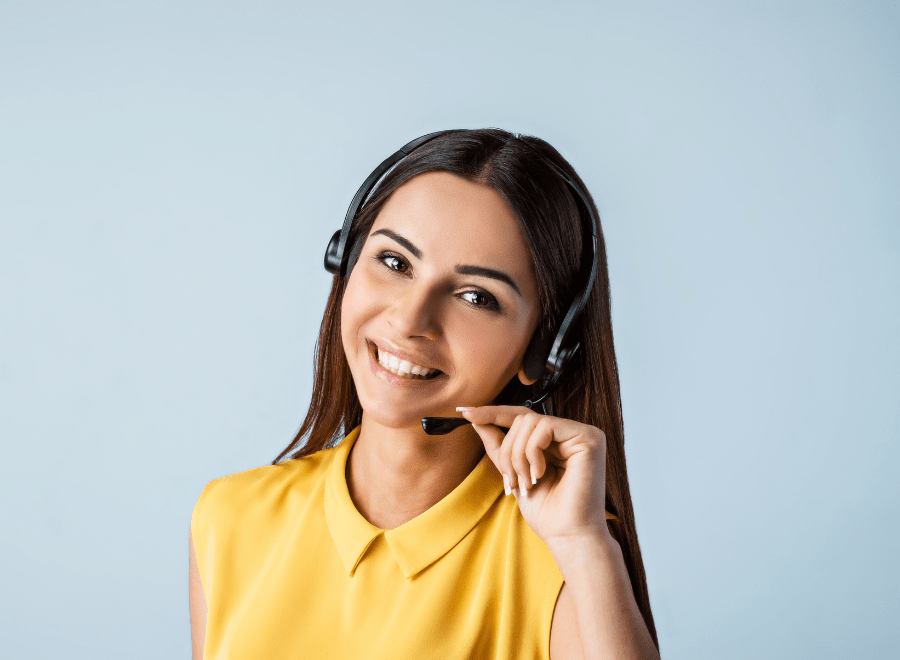 Product Knowledge Training: Improve Sales and Customer Satisfaction
Providing your employees with product knowledge training for sales and customer support is detrimental in today's consumer revolving world.
When your employees have access to online training based on all your business's products and services, they are able to provide a best-in-class customer experience.
Improve Customer Satisfaction With Product Knowledge Training Best Practices
Ask your customers what their pain points are when they interact with customer service or sales representatives. One popular issue is the lack of knowledge on products.
If your employees are unable to answer certain questions about the products your business offers, you are headed in the direction of losing a sale.
Product knowledge is essential when it comes to customer satisfaction, and is undoubtedly an area companies should spend more time zeroing in on.
What is Product Knowledge?
Your salespeople or customer service representatives do not need to know every little detail about a product. They do not need to be an expert. Of course, if they are able to, that is an obvious bonus.
What product knowledge means in customer service is they should be able to answer basic questions about your products and how they work.
Your employees should be able to answer questions without referring to a manual or guide on the product.
Enlisting your employees in new product training is highly essential in order to keep them up to date on any changes that have occurred or new product launches.
If you are still wondering why product knowledge is important in sales, put yourself in the customer's shoes and think of their perspective.
A customer's purchase decision is based on facts they know about a product. If your employees are unable to provide basic explanations or answer simple questions, customers will be doubtful.
They are less likely to trust the product or think it is worth them spending their money on.
Now, in comparison to customer service, product knowledge training may differ a little. Your customer service representatives will need to know how to troubleshoot common issues a customer could typically encounter after a purchase.
For example, a customer may not know how to put a product together or how to get it functioning the way they want. Your customer service rep should be capable of helping your customer with problems of that nature and offering a resolution.
A significant reason product knowledge training is crucial in service and sales is to reduce costs and losses for your company.
If an issue is unable to be resolved, a customer's next step is usually to return the product.
Your business will not only lose money on a sale but could potentially lose a customer to another company. Your employees need to have the knowledge to uphold your brand's integrity and keep your customer happy.
How to Offer Product Training Knowledge for Your Employees
After understanding the importance of product knowledge, the next step is for you to deliver and develop it in your employees.
Many managers see this as a major task or roadblock because they are unsure on how to develop product knowledge in their employees. Most businesses utilize both online and offline material to develop product training.
You could have your employees read through handbooks or other material on your products that require specific knowledge, or you could implement a learning management system.
For product training, a learning management system comes in really handy. It gives you the ability to effortlessly upload a copy of any manuals or information online and your employees are able to access it from any location, at any time. After they have completed the material, you can track their progress and have them enrolled in a test to determine their level of competence and knowledge.
How to Create and Implement Product Knowledge Training
When you utilize a learning management system, you are able to create product training for existing and not yet launched products. You can allow access to all the employees that need it and make certain sections a requirement to be completed.
Your LMS will provide you with reports that can be generated to see who has completed their training and their progress levels. You can even incentivize with the use of gamification, to keep your employees engaged and wanting to take the initiative to learn. Product training should also be a part of all your new hires onboarding and orientation process.
As a matter of fact, you can utilize a learning management system for ALL your training needs, and just simply include product knowledge as a module for your employees who interact with customers in sales and service.
SkyPrep LMS offers a range of features your organization can utilize to ensure product knowledge training is easier and more effective. It does not matter how you want to train your employees or with what methods, whether it be instructor-led training for more complex products or online training courses. The system will be able to track it all in one place and create reports that determine important information such as:
How many employees have completed your required training courses
What scores employees have received on tests, quizzes and modules
Which employees have taken the initiative to complete additional training
If your employees are up to date on any compliance or regulation training
A learning management system adapts and grows with you and your company. If your company's product inventory increases or you create new job positions, your LMS will adjust to accommodate your changing needs.
Request a demo to learn more about SkyPrep and how it can help with your employee product training.
---