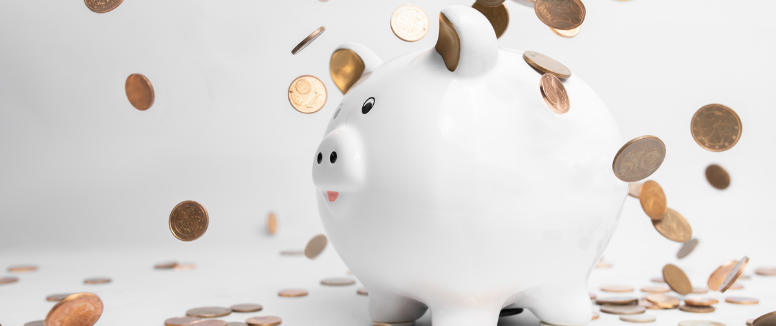 6 Factors to Consider Before Choosing a Free LMS for Employee Training 
To most, the term "free" may sound enticing. Chances are you actually don't realize the specifics of what that entails until you thoroughly look into it, ask questions or read the fine print. The same idea applies to the many free learning management systems available on the market. Usually these LMSs are free software systems…at first. Then you will likely be required to pay to unlock certain add-ons, features and upgrades within the system as you move along. The low up front costs is one of the main reasons many organizations may opt for this LMS option, without realizing over time they may end up investing more money into the system solely just to enhance its functionality. Before signing up to a free LMS provider, there are some factors that should be considered to ensure you are not going over budget in the long run.
1. Additional Fees
When signing up for a new LMS you need to be aware if there are any hidden fees. In these cases, an LMS labelled as "free" typically does have some strings attached. These types of LMSs are usually not completely free and the idea can be deceiving when you realize there are many additional costs you did not make room for in your budget. Such additional costs may include but are not limited to- product upgrades, add-ons, and integrations. Considering this factor, it is probably more cost-effective for some organizations to purchase a licensed LMS instead of a "free" LMS from the get go. A licensed LMS will offer you all the functions and features your organization requires, with no extra or hidden costs. 
2. Ease Of Use
A claim many free learning management systems have is that they are user-friendly and intuitive. However, this is a claim that can only be justified by one's perspective. Your ideal eLearning solution should directly align with the experience and skills of your employees. The idea is to select an LMS with a low learning curve. Surely you do not want to spend an overload of payroll hours getting your employees acclimated to the new training system. Before committing to a new LMS, it is a good idea to sign up for a demo or free trial. Also read case studies and testimonials to get an idea of what other companies have to say about their system and ease of use.
3. Integrations
Integrations will help you maximize productivity and functionality by allowing you to incorporate tools you and your team already use into the eLearning platform. An LMS that works well with your current toolbox is a major factor to consider when choosing an online training platform. Platforms that are free to start typically have fees associated with accessing this feature and you may have to upgrade to do so. 
4. Compatibility
The low up-front price tag may be enticing but is it worth possible compatibility issues you may encounter later on? Determine if your potential LMS can mesh well with your existing tools. You don't want to have to go through the entire search and vetting process again. Your LMS vendor should provide you with information on their current data migration process and supported formats beforehand.
5. Maintenance
Most free LMSs have maintenance costs you will need to consider when allocating your budget. Ongoing maintenance fees such as updating and upgrading the tool are not very cost effective. Develop a realistic online training budget for your business and take into account all fees. Request a pricing overview from your potential eLearning provider that includes licensing fees, expansion costs etc.
6. Customer Support Services
Does your free LMS choice have a toll-free number you can call in a time of need? Or do they only provide you with an online FAQ page. Is there a specialist you can speak to directly and ask any questions or voice concerns you may have? Or even receive advice and pointers? If the answer is no, you should probably reevaluate your pick. Looking for answers in an online forum is useful, but that alone can only go so far. Your provider should be extremely knowledgeable about the product and how it can align with the needs of your business and your team, after all an LMS is supposed to help you elevate your organization. 
Free learning management systems still come with a cost. You may choose not to opt for any upgrades or add-ons, but there are other factors to consider such as compatibility issues and maintenance and support fees. These additional costs can really add up and you may end up paying more for a "free" LMS solution in the long run. SkyPrep can help you determine the best fit for your organization's needs. Request a call and a product specialist will reach out to you shortly.
---