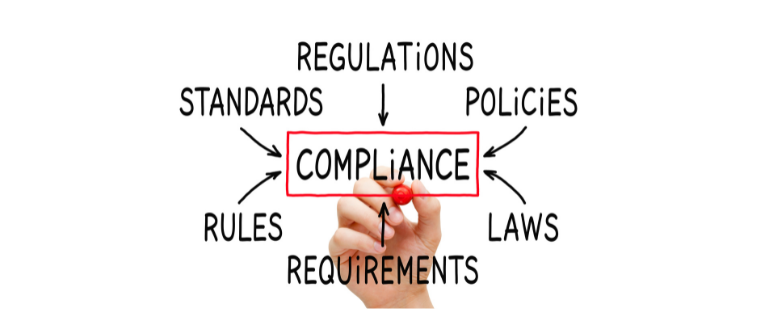 How to Develop an Effective Employee Compliance Training Program
Employee compliance training is a significant area that requires focus, as it plays a major role when it comes to your business. If your business is found to be noncompliant, the impact it could have on your organization is major. You are risking everything you have spent time and resources building; potentially unraveling and falling through the cracks. When designing an employee compliance training program, all aspects should be carefully weighed and measured.
Keeping your business up to date and aligned with compliance rules and regulations, and being able to have the documentation to show it, provides you and your employees with an immeasurable amount of peace of mind, as well as keeping your customers comfortable and confident in choosing your business. With this in mind, a learning management system (LMS), can prove to be an invaluable tool for managing employee compliance training.
Deploying an LMS to deliver compliance training to your employees can simplify the process when dealing with regulatory boards. Online training courses can be purchased "ready-made" or created specifically for your training needs. It can then be delivered to employees around the clock, no matter what their location may be. Advanced reporting and record keeping– a critical compliance component, is built into your LMS and can be automated.
As you may want to implement an online training program to help achieve compliance training success, here are some points to consider.
Know what your business needs.
It is vital to know what your training needs are and how an LMS can produce an efficient work environment for your employees. Creating a compliance culture will also enhance your company's reputation and integrity with your clients. Once you determine your business's needs, you will be able to sift through your learning management system options.
Carefully consider cost-effectiveness.
Will equipment need to be purchased for online training purposes?
Do you plan to purchase courses or develop courses over time?
Will the benefits of providing an online training program be worth the investment?
Investing in an LMS will require an initial investment; however, the long-term benefits of reduced liability and employee productivity will prove online training to be a very cost-effective decision.
Determine who will develop your employee compliance training program.
Will you employ in-house training developers, and do they have a thorough understanding of your organization's compliance issues?
Who is responsible for keeping up with changes in compliance rules and regulations?
Would online training professionals be a wiser, safer route for your business?
Weighing the pros and cons of using in-house developers or eLearning professionals whose sole purpose is to provide online training is critical. The nuance of keeping up with rapid changing regulatory standards should be a factor in who develops your online training program.
Not being compliant-ready can be extremely risky and costly. Consider your company's needs, your budget, and your plan of action. SkyPrep LMS can help you eliminate risk and ensure that your online compliance training program is an effective and worthwhile investment. Request a call and one of our product specialists will be in touch shortly.
---