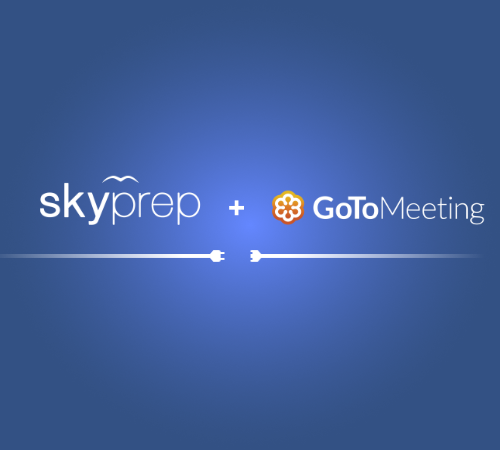 Seamless GoToMeeting Integration for the SkyPrep Learning Management System
It is becoming more of the norm for companies to have employees work remotely, whether it is full-time or part-time. This can pose a challenge when it comes to providing in-person training, especially when you have many employees you need to train at once.
SkyPrep's GoToMeeting integration solves this challenge by allowing you to provide training to your team, wherever they are.
What Can You Do with the GoToMeeting Integration?
The integration enables you to create, manage, and deliver GoToMeeting sessions directly from SkyPrep's platform. You can also use GoToMeeting's virtual classroom features such as video-conferencing, interactive whiteboards, and screen-sharing to increase training engagement.
All of this is achieved within SkyPrep. It is easy to administer webinars and you are able to provide a seamless and engaging learning experience for your team.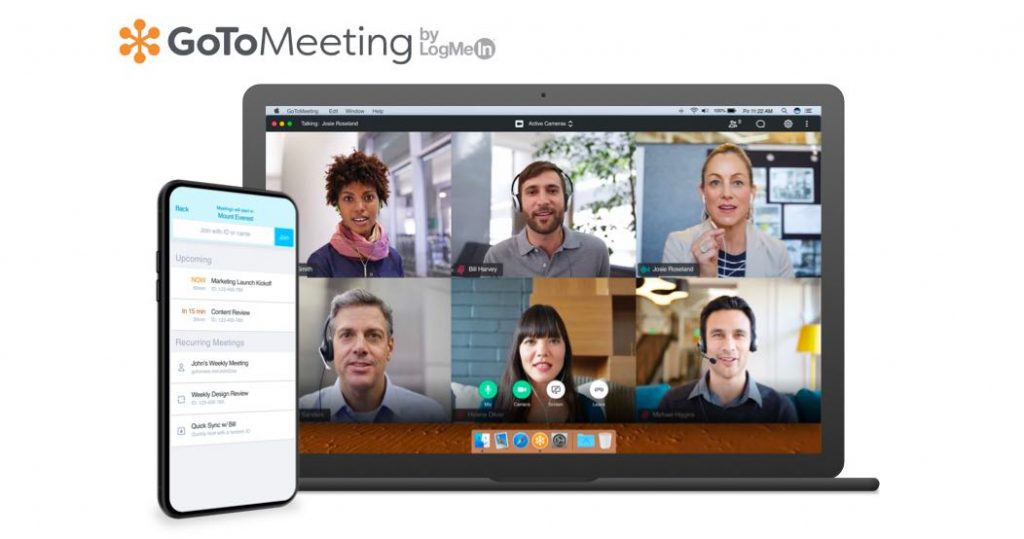 Create Turnkey Sessions
Hosting instructor-led training and webinars is simple. Create, deploy, and join a video or audio meeting from anywhere within the SkyPrep platform. No need to log in and access GoToMeeting to do this.
Deploy Video Meetings Anywhere
Video-conferencing allows you to deliver face-to-face training to employees, wherever they are, from your computer or mobile device. This will help to drive training engagement and make it more interactive for your team.
Get Your Team to Collaborate On Your Content Through Whiteboards
With employees in different locations, it can be difficult to share your content and get their feedback at one time. Online whiteboards eliminate this problem by letting you share your materials in real-time with your team. You can show your content and your team can highlight their message and illustrate their ideas through drawing tools.
This helps to increase learner participation and boosts team collaboration. You'll also save time by sharing your content and getting feedback at once rather than having to do this several times.
Save and Share Webinar Recordings
All meetings and training sessions can be recorded and saved for future playback. These recordings can be saved to SkyPrep's resource center where learners have on-demand access anytime. This provides a convenient and quick way for your team to access training whenever they need it.
Share the Screen of Your Computer or Mobile Device
No matter where you are, you can share your content and documents with your team by screen-sharing. You can share visuals such as mockups, sketches, and presentations, right from your computer or mobile device.
Keep Track of Learner Attendance
Generate attendance reports with ease to track webinar attendance rates. You can schedule these reports to be sent to your inbox or the inboxes of your team to help you and your team to stay on top of performance.
The Benefits You Can Achieve with the GoToMeeting Integration
Boost Learning Engagement
By utilizing virtual classroom features such as whiteboards and screen-sharing, you will be able to drive quality discussions and encourage learner participation. This will help to elevate the learning experience and make it a seamless and enjoyable process for your team.
Simplify Webinar Management
Instead of using two platforms (training software and webinar software) to create and deliver virtual training, you just need one through the use of the integration. Webinars are created, managed, and delivered from SkyPrep alone, without going into GoToMeeting. You will minimize the time and effort spent on managing your webinars.
Seamless Access to Training and Materials
GoToMeeting sessions and recordings can be accessed and launched directly in SkyPrep from any device. It makes it quick and easy for your team to access their courses and resources whenever they need it.
Provide Virtual Face-to-Face Training
You are able to create an engaging learning environment by using video meetings to deliver face-to-face training. By having face-to-face interaction, it makes your training seem like it is being done in-person. It overall makes training more interactive which can greatly help to increase knowledge retention.
To host your first virtual training session, signup to SkyPrep free trial and start delivering an engaging learning experience to your remote employees.
---