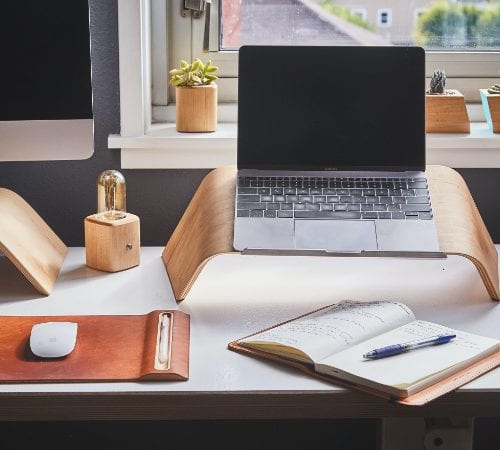 How to Manage a Remote Workforce During COVID-19
As a result of COVID-19, many organizations have been required or have chosen to close their workplace and have their employees work from home.
After what seemed like a long and trying road, the reopening of most offices have commenced, but we still see a large portion of employees that continue working from home. Many organizations are shifting to a long term work from home model and implementing remote work policies for the new COVID-19 reality.
Here are 7 tips to help you successfully manage your remote workforce:
1) Set clear expectations
Be direct and comprehensive about timelines, work tasks and productivity standards. Incorporate the use of digital tools to monitor and keep employees on track. However, keep in mind that this may be a first time for many employees to navigate through the challenges that they may face while working from home, such as- homeschooling younger kids, grocery runs for senior parents or just the overall emotional toll the pandemic has created.
2) Keep the lines of communication open
With employees working remotely from home, it is important that communication levels are frequent and flowing. It is in your best interest to keep employees informed and engaged in order to reach your business's goals.
Incorporating the use of messaging tools and forums will ensure the door for communication is always open, in turn, employees will be kept up to date on the status of projects, tasks and generally informed on what's going on in your workplace. 
3) Equip your team with reliable tools
It is unrealistic to expect employees to be productive and meet expectations if you do not give them the tools they need in order to succeed. It can be a bit challenging at first, as businesses are rapidly trying to implement the platforms that are necessary for their employees to work from home.
When assigning work and specific tasks figure out what employees have in their remote work toolbox, and what they are lacking. With this in mind, you will drive productivity and have tasks accomplished in an effective and timely manner. 
4) Be considerate of your tone and wording via written communication
The tone of written messages are very easily misinterpreted. To avoid this, take ample/necessary time to double-check your choice of words so you can ensure your tone in messages will be perceived as professional and respectful. Try avoiding all caps and bolded fonts, instead open with a personal greeting that is positive and encouraging. You don't want to come across as if you are upset or demanding an order to someone.
5) Focus on targets rather than activity
Try to avoid micromanaging your employees. Instead be flexible about their work hours and time they are logged in for their daily workload. You can keep the maintenance of performance standards in place, all while allowing your employees to work in the way that suits them best, to achieve their tasks. However, while working remotely, you are more likely to fall victim to overworking. Make sure your employees are setting rational boundaries on their hours of work.
6) Celebrate personal and professional successes and milestones
Take a moment to send out birthday wishes, performance recognition greetings, workplace milestones and personal achievement messages. This will promote a sense of unity for your employees and assist in creating a cohesive culture.
Check-in with your employees on how they and their loved ones are coping through the pandemic. This will provide much-needed support and reassurance of their value and your appreciation, during recent difficult circumstances
7) Upskill your employees from home
Get your employees involved in a learning space. Create a platform to ensure your employees are continuously learning even though they may have shifted to a remote model of work. With job requirements and career planning needs changing rapidly, and organizations requiring scalability, upskilling your employees is essential for the future of your business. With a remote training software in place, your employees will stay on track to success and improvement.
To learn more about how to setup an online learning program for your organization visit our website or request a call with one of our eLearning specialists today.
---